Refrigeration appliances and wine units
A place for every type of food: Miele refrigeration appliances come equipped with special features to keep food fresh, freeze it or store it, all under optimum conditions. Whether you choose a built-in or freestanding appliance or a product from the high-end range is up to you. Regardless of your choice, Miele refrigeration appliances add convenience to a healthy and modern lifestyle.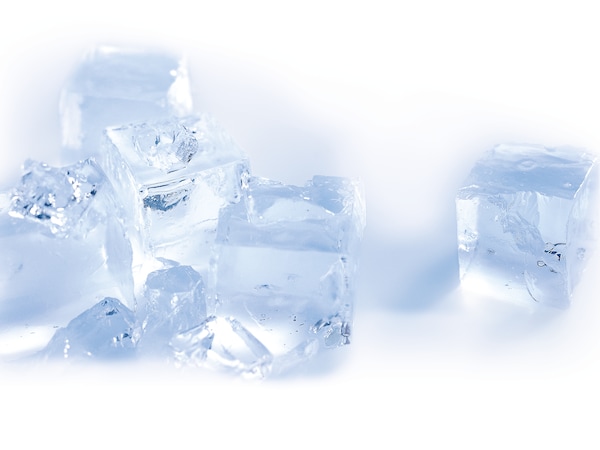 Freestanding refrigerators
Our freestanding refrigeration appliances provide the perfect conditions to keep your food fresh as long as possible. At the same time, they are impressive designer pieces that can be placed anywhere in your kitchen.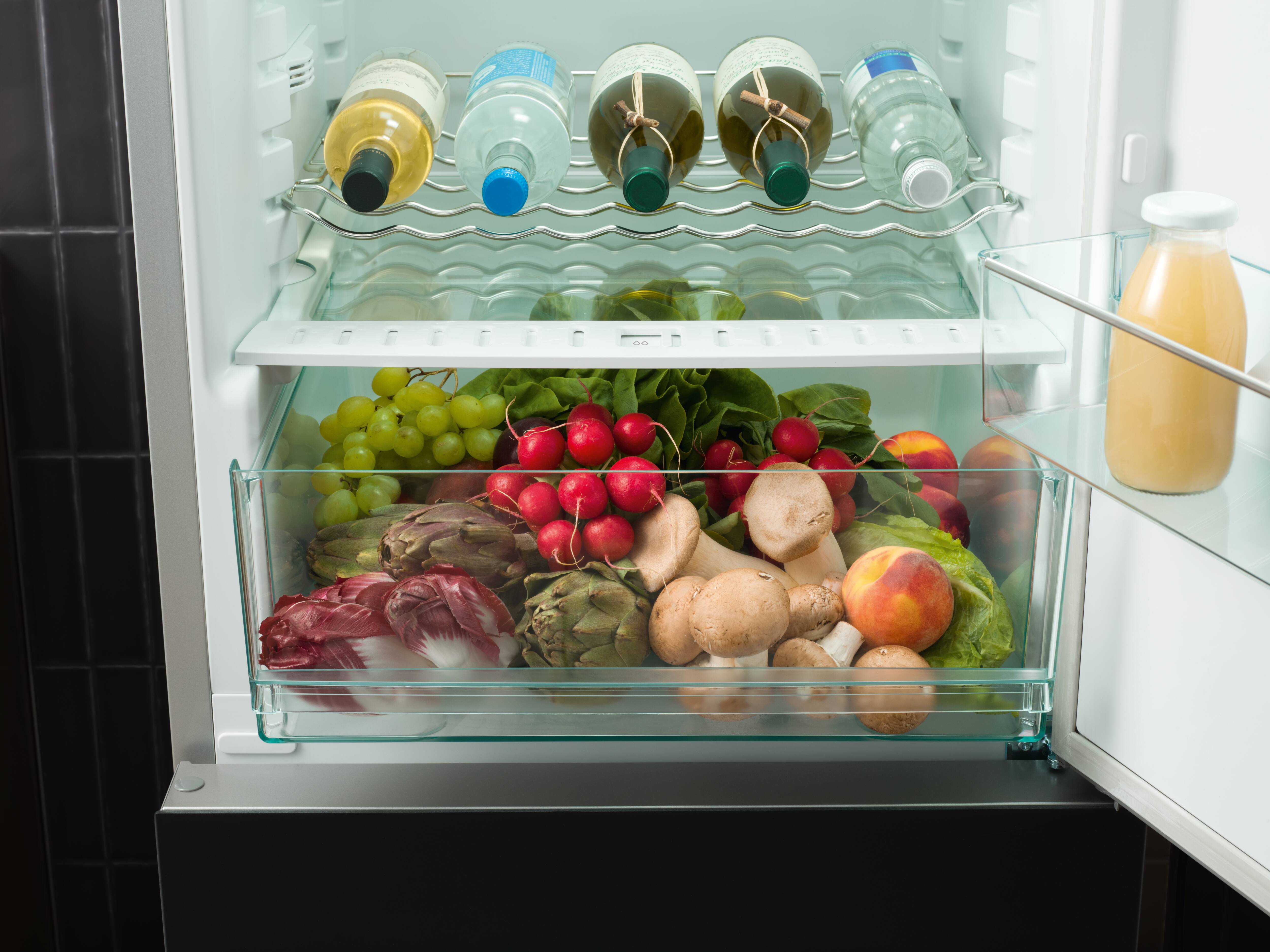 Freestanding fridge-freezers
Our freestanding fridge-freezers are the ideal solution for optimum cooling and freezing in one appliance. They have potential in other areas too: as freestanding appliances, they can be positioned anywhere in the kitchen for maximum visual impact.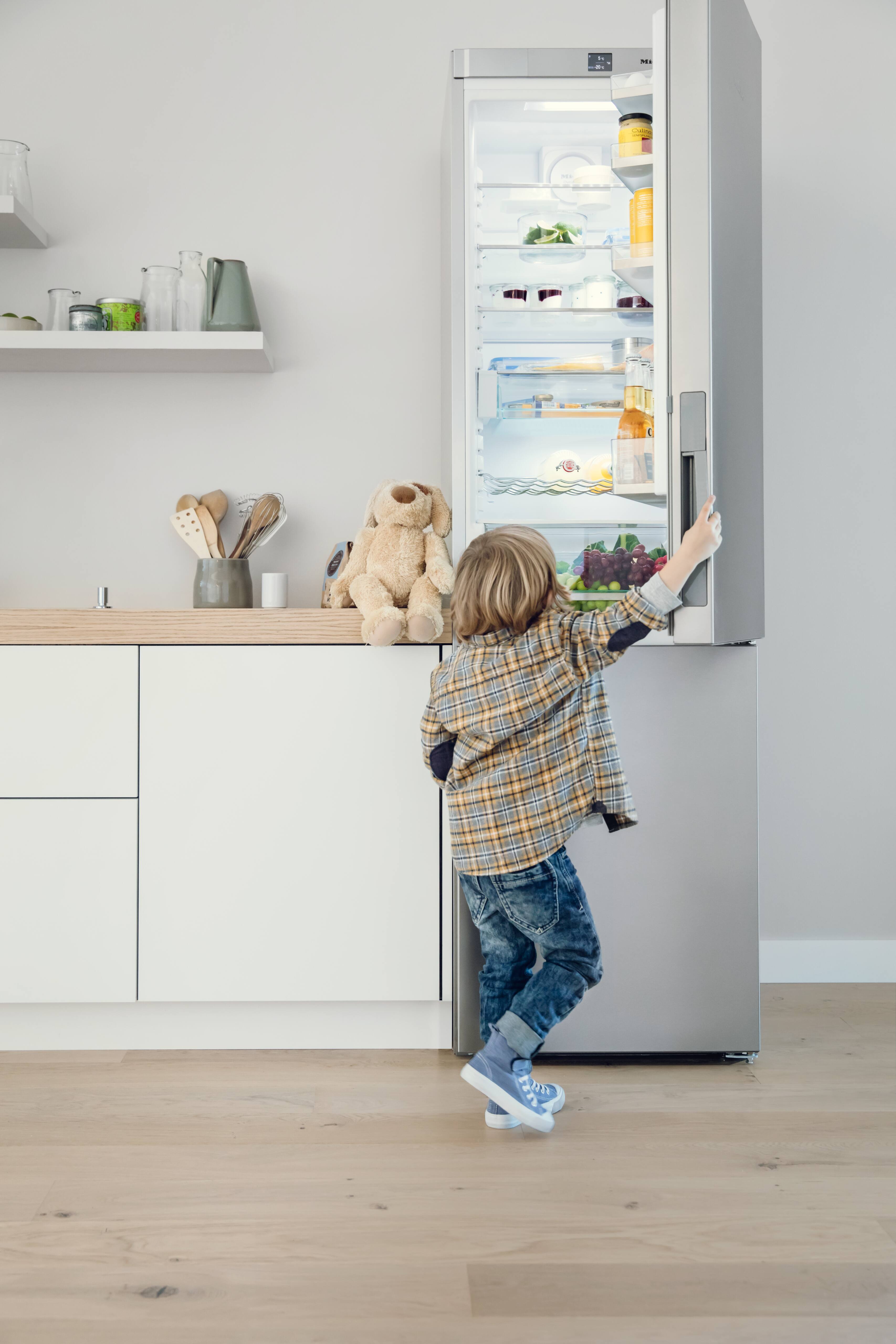 Freestanding freezers
With Miele freezers, freezing is not only quick and safe, but also extremely convenient. There is no need to hide away these freestanding appliances. Quite the opposite: their elegant design makes them the focal point of your kitchen.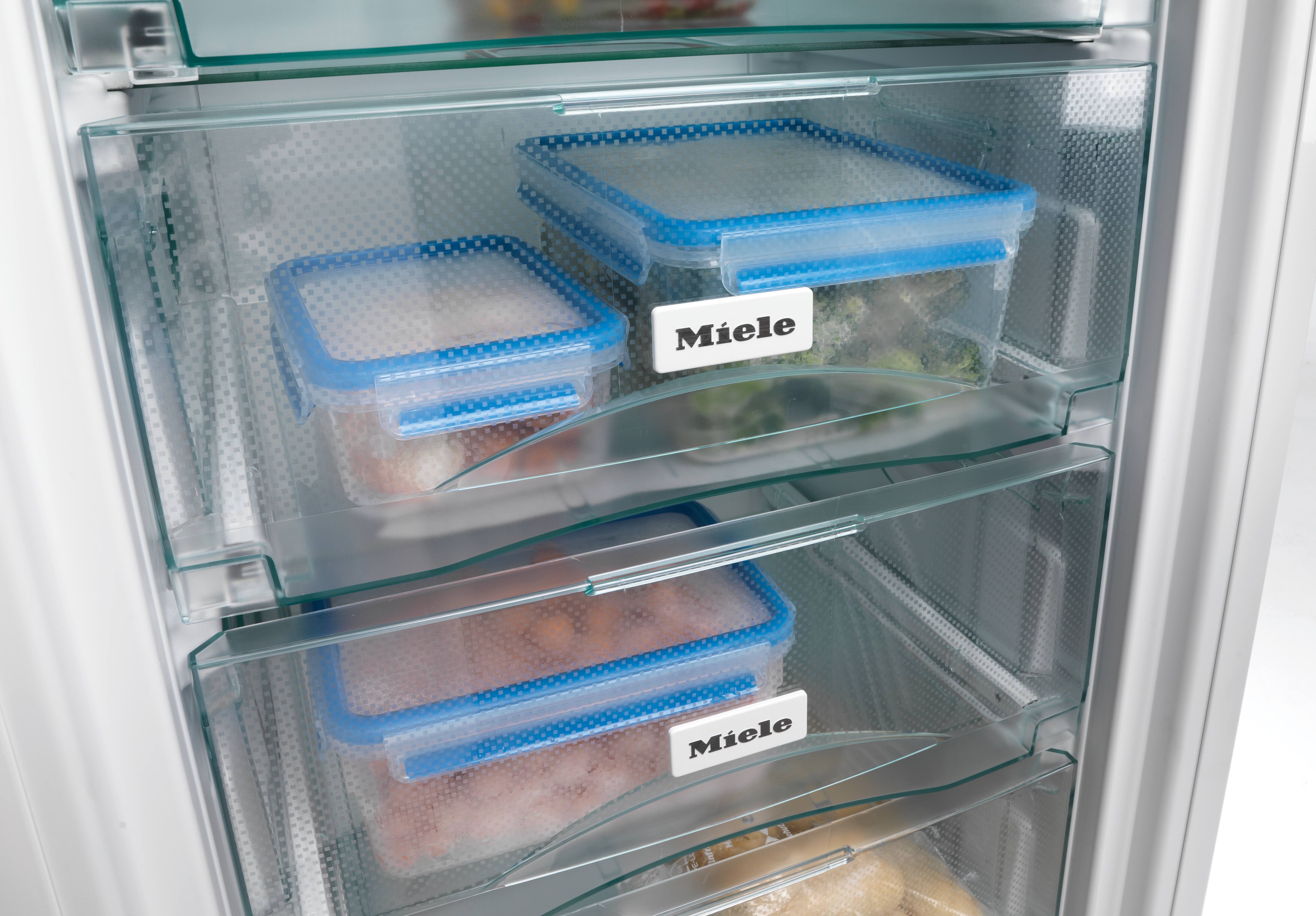 Built-in refrigerators
Ensuring perfect storage of fresh food is no trouble with our refrigeration appliances. They can also be fitted with a customised front so they blend seamlessly into your personal kitchen design.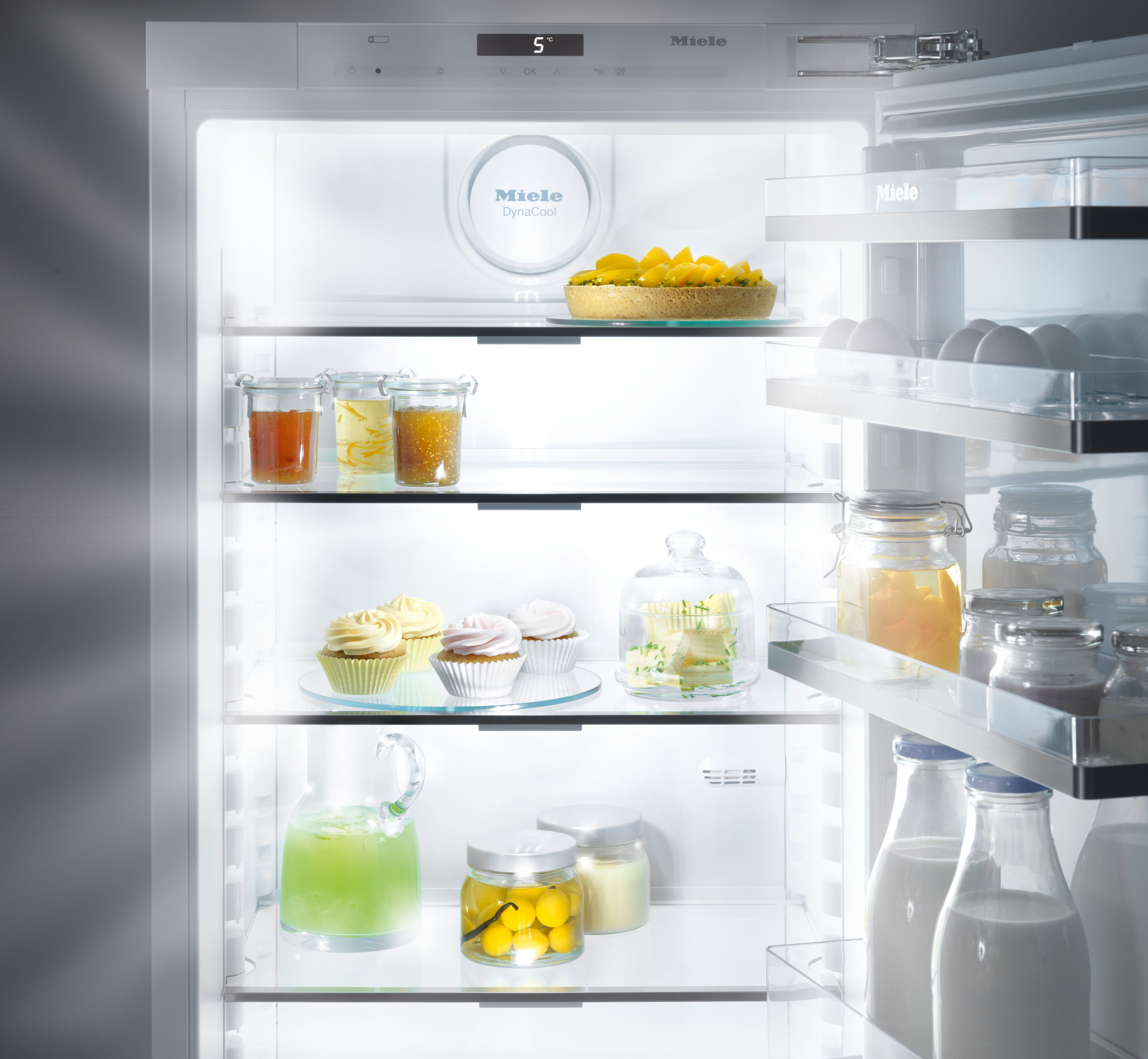 Built-in fridge-freezers
The perfect combination: refrigeration and freezing in one appliance. Our all-rounders are also adaptable: they can be fitted with a customised front so they blend perfectly into the existing kitchen design.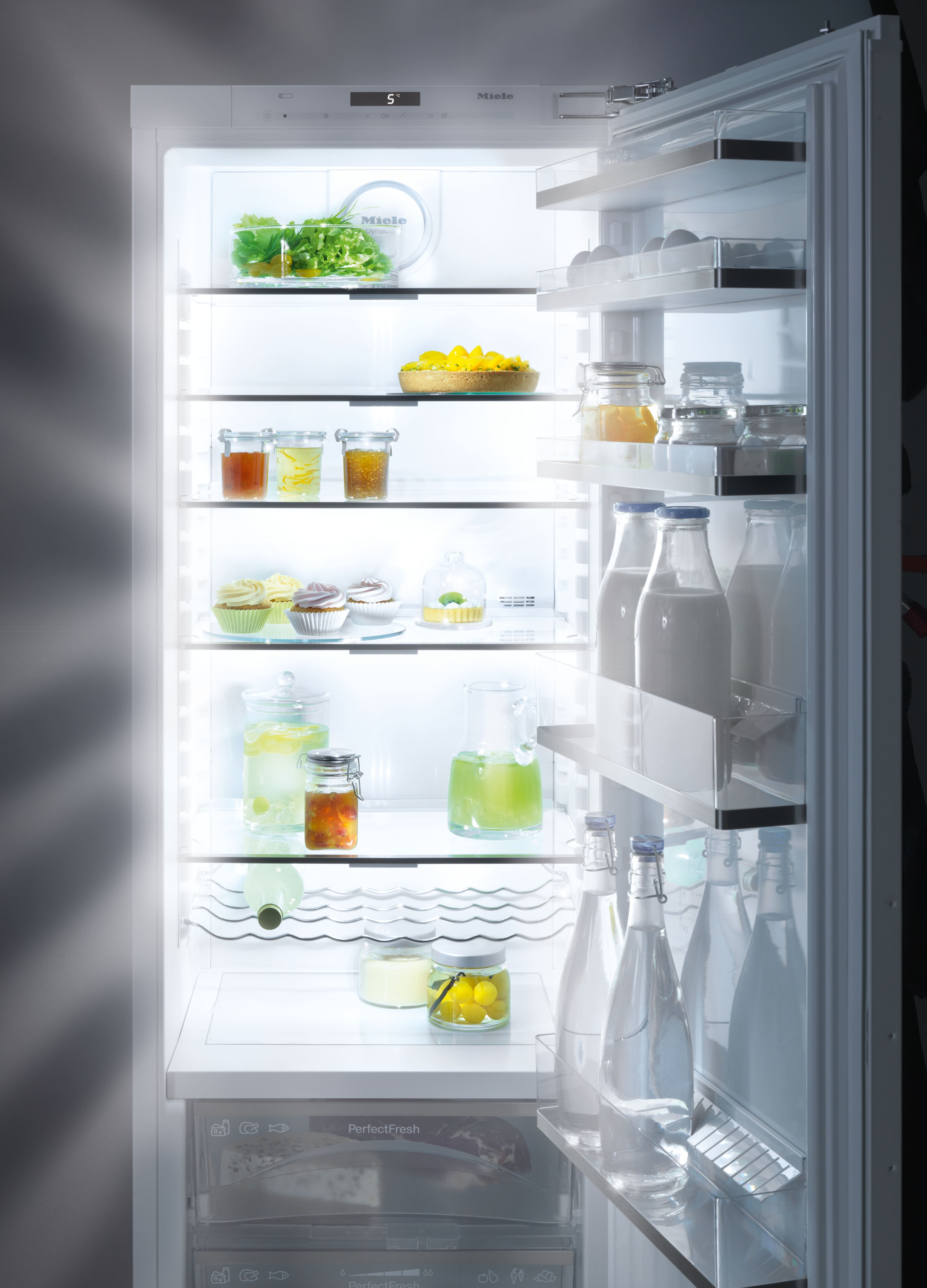 Built-in freezers
Maximum safety, maximum convenience: Miele freezers allow you to freeze food safely and easily. The appliance can be fitted with a customised front so it blends perfectly into your existing kitchen design.
MasterCool
Exciting developments: With the large-capacity MasterCool built-in appliances, Miele is setting new standards. With consistently high-quality design, surprising innovations and inimitable convenience, these appliances perform at a level that has never been seen before. Take a look at the wide variety of appliances – from refrigerators to wine units – and create your own combination.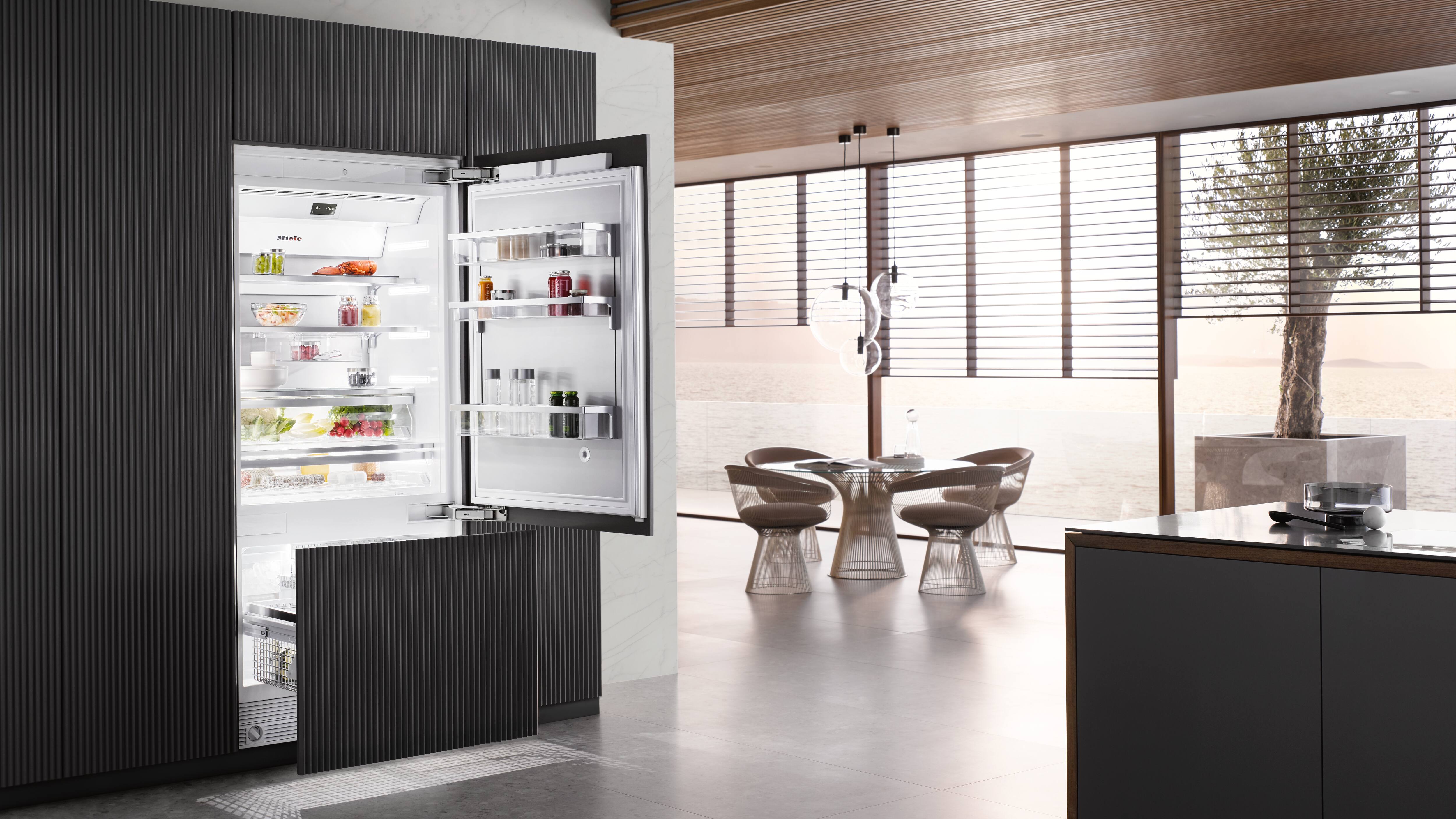 Subject to technical changes; no liability accepted for the accuracy of the information given. See General Terms and Conditions in footer for additional details.