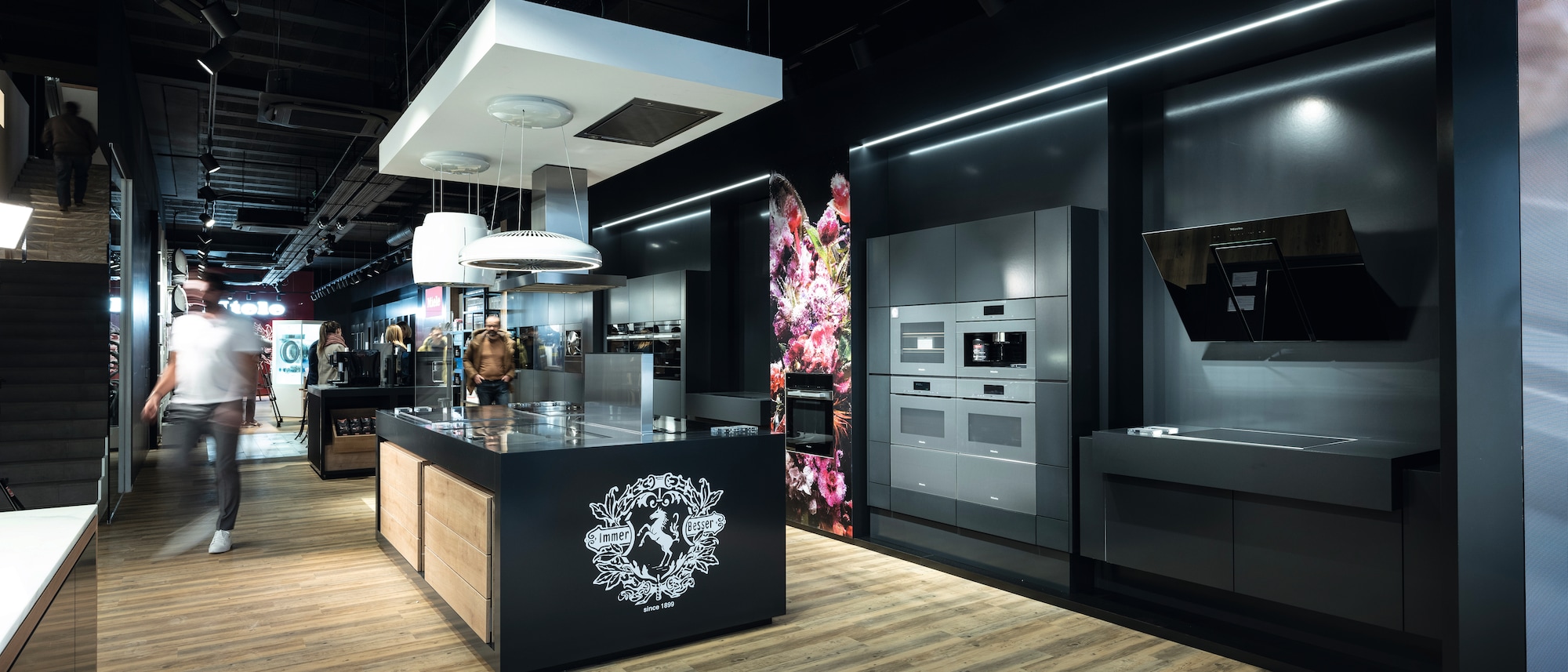 Enjoy the benefits of a personal in-store consultation from the comfort of your own home.
Miele Live Sales Consultation
Experience Miele and an in-store consultation from home. You are now just one click away from expert appliance advice. We can deliver live in store demonstrations, show specific features, provide comparison information and explain our product features in detail.​​
One of our in-store experts will assist you in choosing the right Miele appliance. They are located in one of our Experience Centres and you will be linked via a video call on your computer, laptop or smartphone. ​​
We are available Monday to Saturday between 9:00 am and 5:00 pm & Sundays from 10:00 am to 5.00 pm – simply select the "Start Call" and follow the on-screen instructions.​
Connect now for your Live Sales Consultation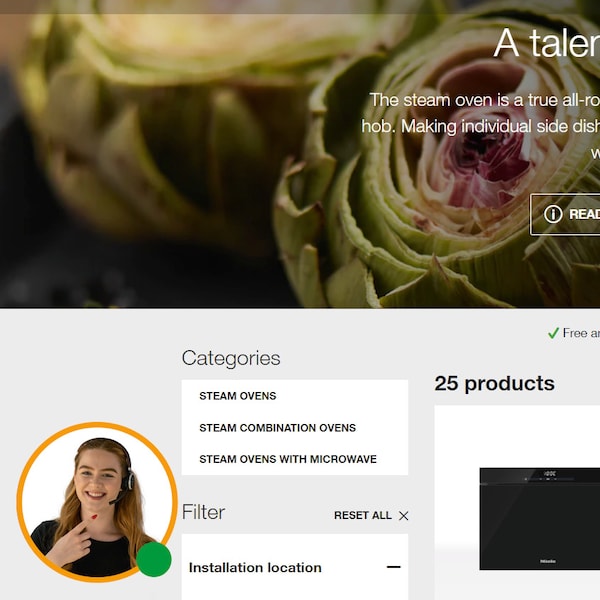 How does the Live Sales Consultation work?​
We have a team of experts available in one of our six Experience Centre locations ready to accept your call. They will be able to provide advice, help with selection, assist with navigating the website to identify the best model and place your order for you. ​
​
You will be linked via one-way video but will need to enable your microphone for this service to work. You will see the Miele expert, but they won't see you. You can turn on your camera if you wish and this may be useful if you need advice on replacing an existing product enabling you to "show" the expert and gain one-to-one advice, specific to your needs. ​
​
What can you expect…​
We can provide up to date information on product availability, additional installation services and payment options allowing you to spread the cost of your Miele purchase over 6,12, 24 or 36 months (terms & conditions apply). ​
Advice regarding technical specification, alternative replacement products ensuring you choose the right model to fit an existing space and guide you through the web site ensuring you have everything you need.​
Our Miele experts can take care of everything from placing the order, arranging delivery and installation to organising disposal of your old appliance. (charges may apply). ​
​
Get your personal consultation and product demonstration from one of our friendly, in-store experts.
We look forward to taking your call from Monday to Friday between 9:00am - 5:00pm​.
Frequently Asked Questions
What is the Miele Live Sales Consultation for?
From kitchen and laundry appliances to vacuum cleaners, our Miele Experience Centre Experts have a range of appliances available to show you on a live call, to help you choose the appliance that is right for you - all without you needing to leave your home.
Will I be seen on the call?
No, we will not be able to see you. Only you can see our Miele Experience Centre Experts. Don't forget to enable your microphone access and switch it on so we can hear you.
Will I have to share my details?
No, you will not have to share any details in order to call us. Our Miele Experience Centre Expert may ask for your name and/or contact information in order to send you information or follow-up the conversation, but there is no requirement to provide these.
If the call is cut short due to technical difficulties, please call the consultant back, as we will be unable to reconnect the call.
Why can't I see the widget?
Normally it will appear at the bottom of your screen, after a few seconds. If this does not work, it may be because our experts are busy on other calls, or you may need to refresh the page or clear your cache. Otherwise, you can try private browsing or incognito mode.
Why can't I connect?
If the consultant is showing as unavailable, they may be on another call or you might be calling out of hours.
Please note that certain web browsers are not fully supported. For the best results, try using Chrome or Firefox. Alternatively, you can try using your phone or tablet instead.