Discover All Miele Cleaning Products
We hold our cleaning products to the same high standard as our appliances. Developed and tested in our own in-house laboratories, they ensure the best possible cleaning results and further enhance your appliances' performance.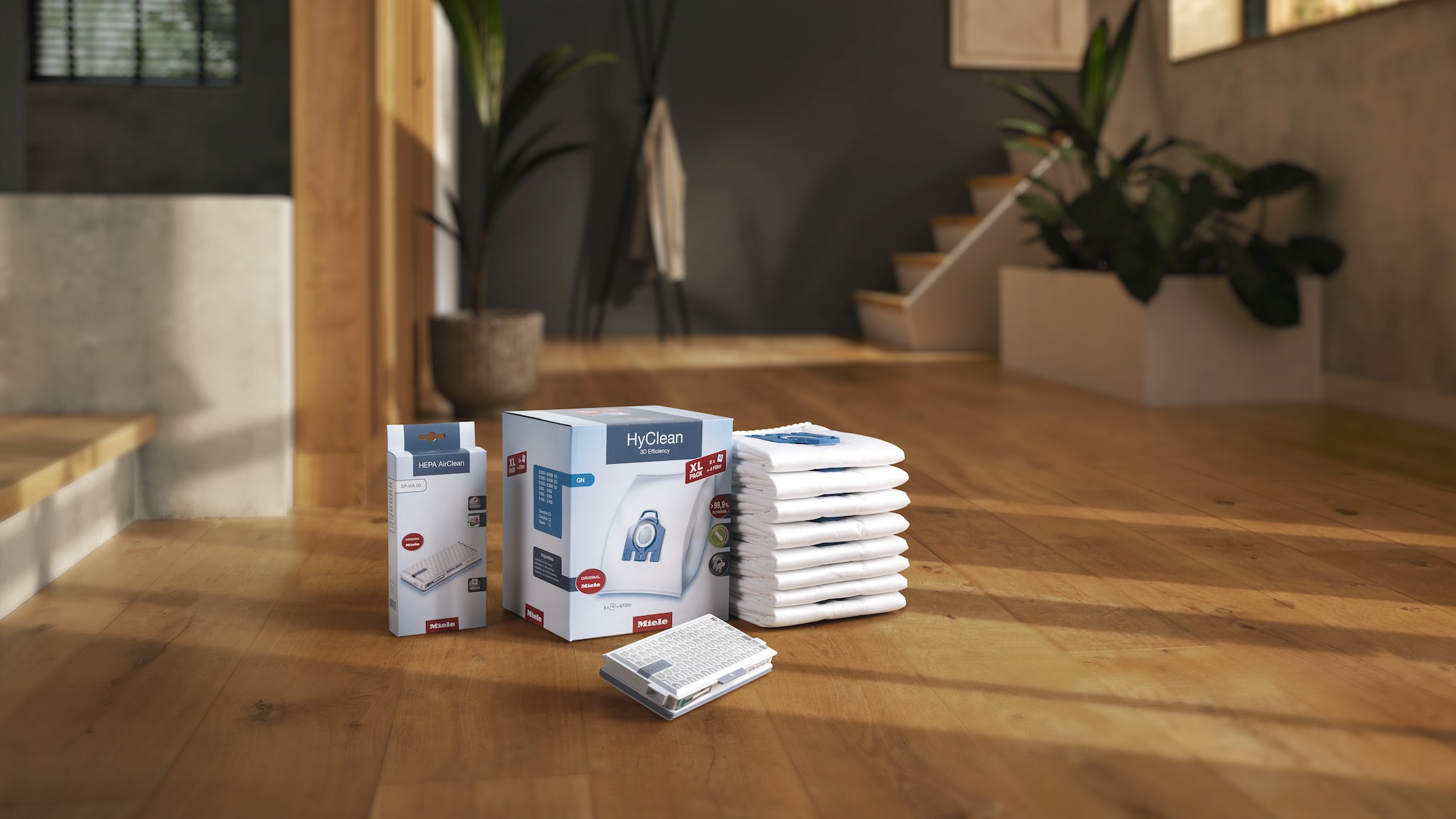 Benefit from clean exhaust air
Miele Vacuum Cleaner bags & Filters
Only original Miele vacuum cleaner bags and filters offer the same high quality as our appliances, ensure perfect compatibility, and allow you to maintain their outstanding performance. Experience the benefit of a clean environment, so you can breathe freely.
Show your laundry appliances the care they deserve with every wash & dry. Preserve your clothing and amplify the lifespan of your appliance, with our carefully designed laundry products.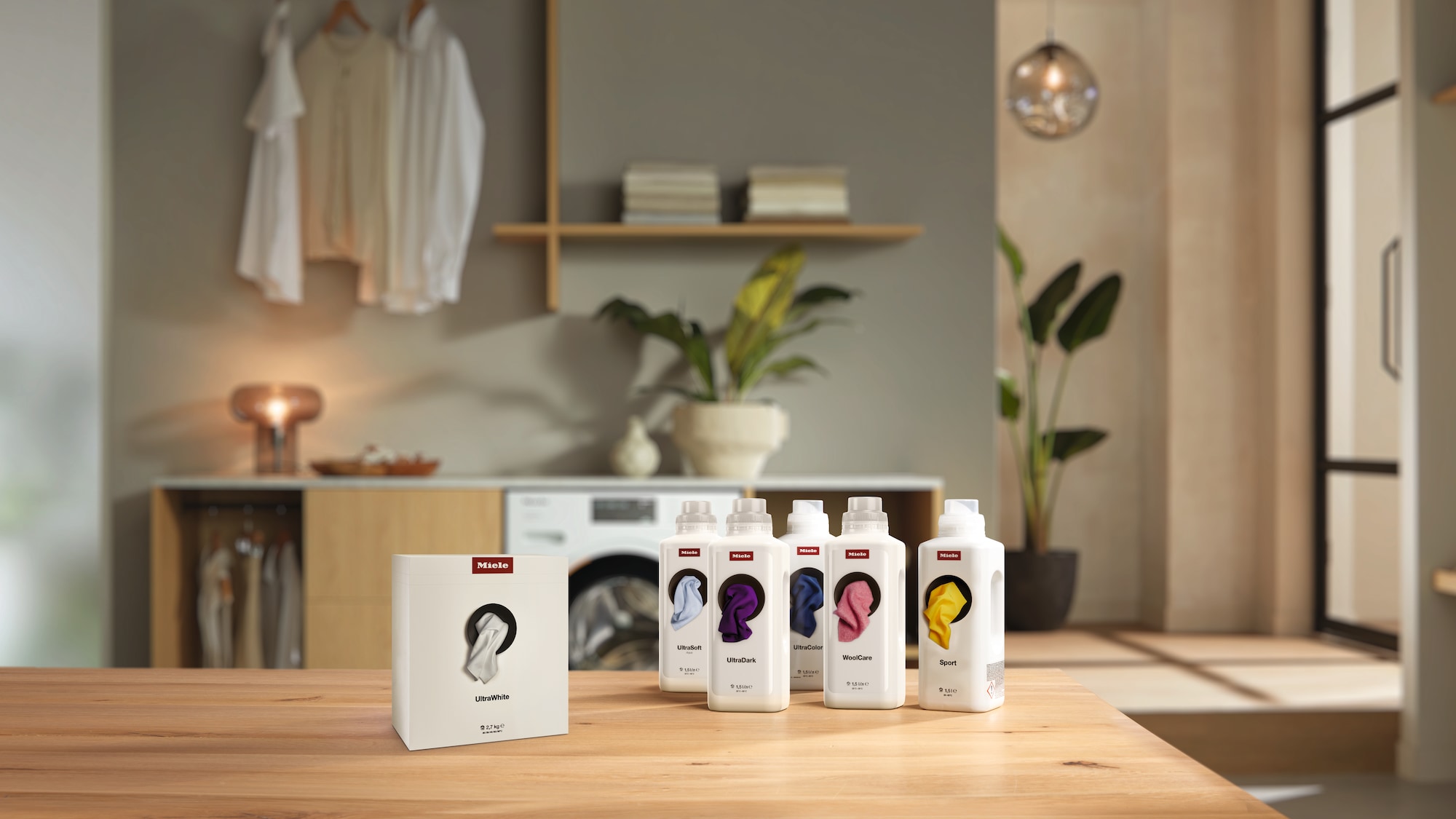 Laundry Detergents
Optimal results while safeguarding your garments - our exclusive line of laundry detergents is specifically designed to get the most out of your Miele washing machine.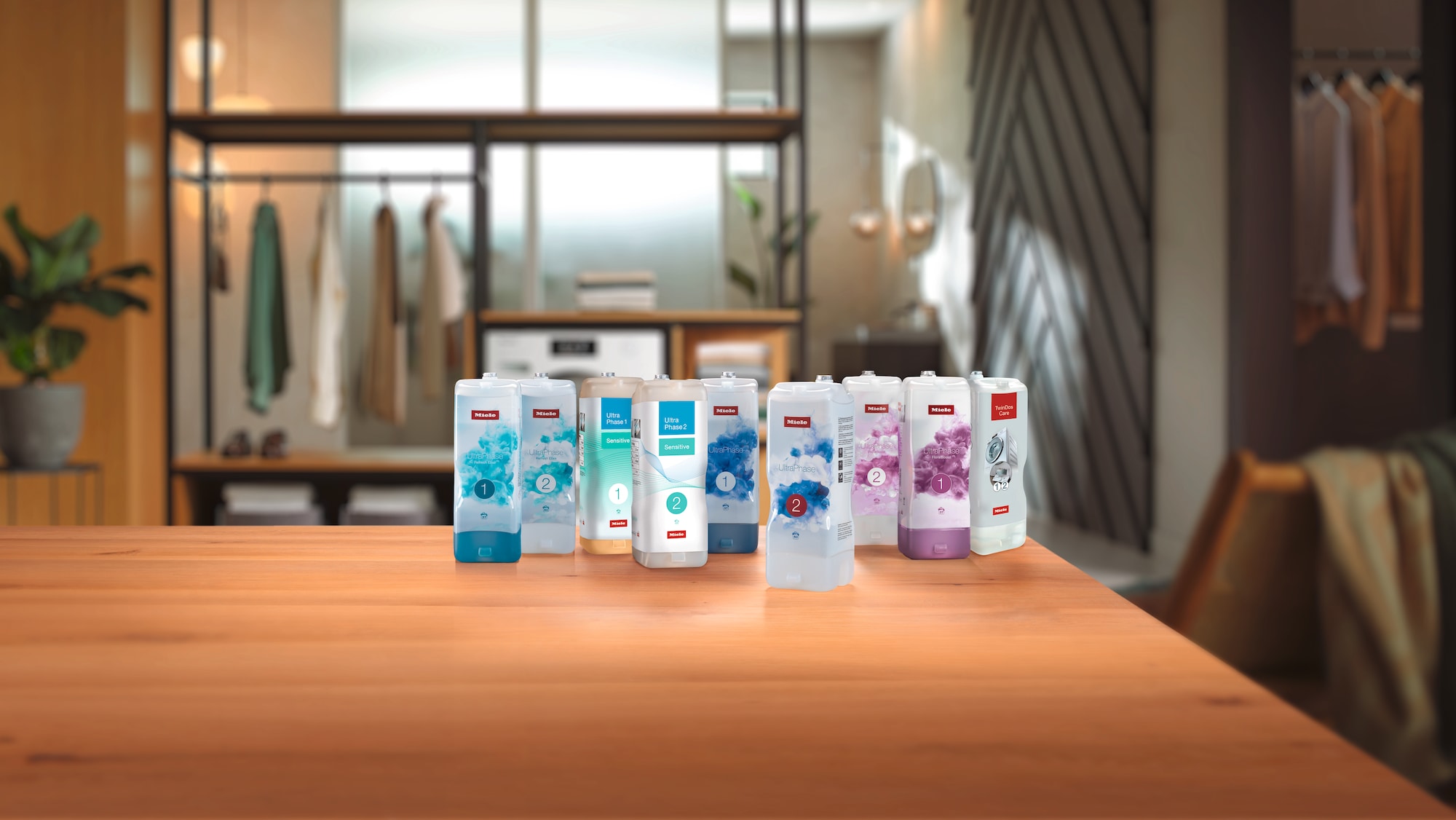 UltraPhase
Miele has revolutionised laundry care: no other liquid detergent system washes whites as well as coloureds as thoroughly as the 2-phase system from Miele.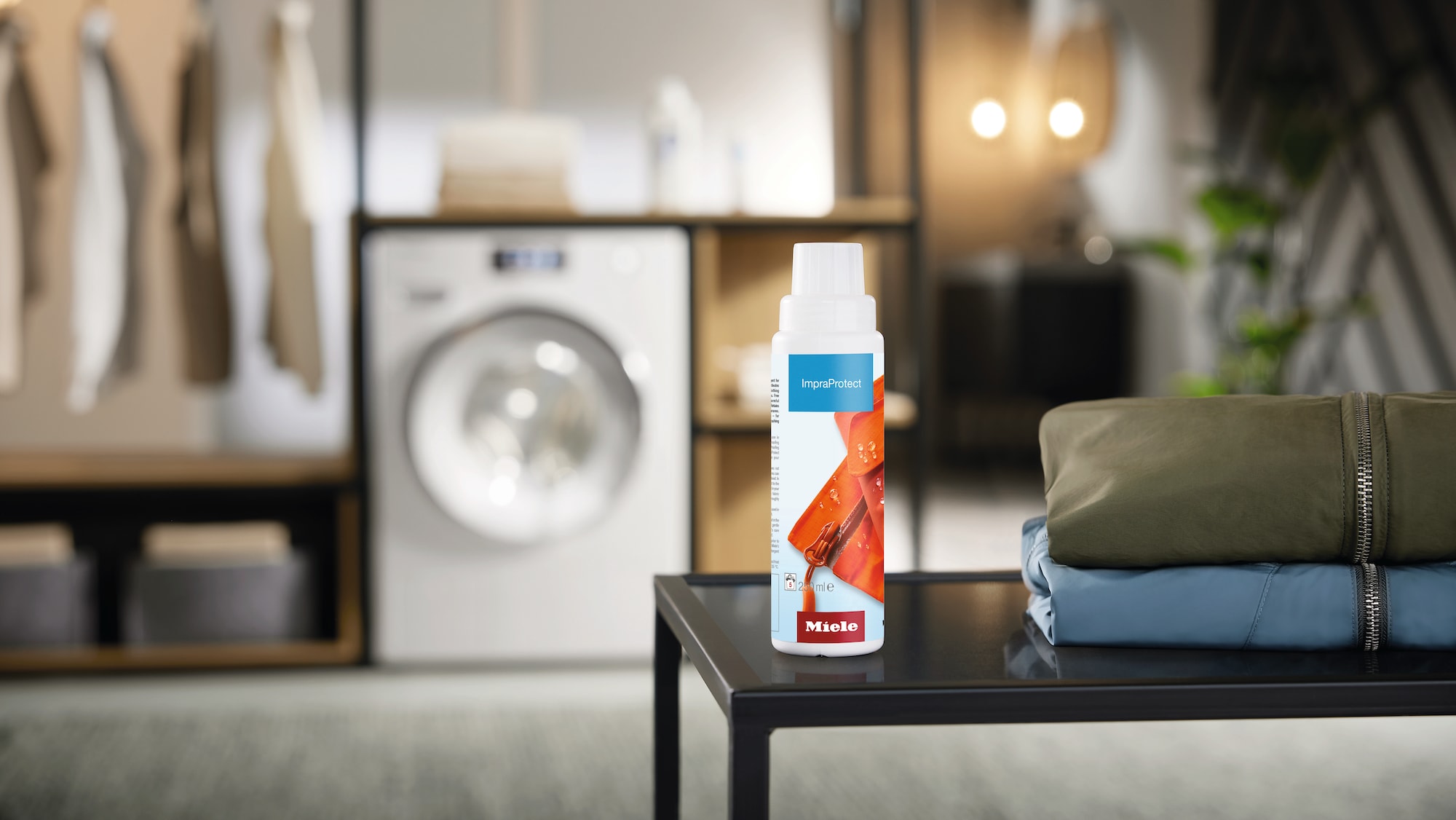 Special Purpose Detergents
Designed for items that require special treatment, such as down jackets and pillows, so they can be safely washed with dedicated programmes that preserve their unique qualities and deliver unrivalled cleaning results.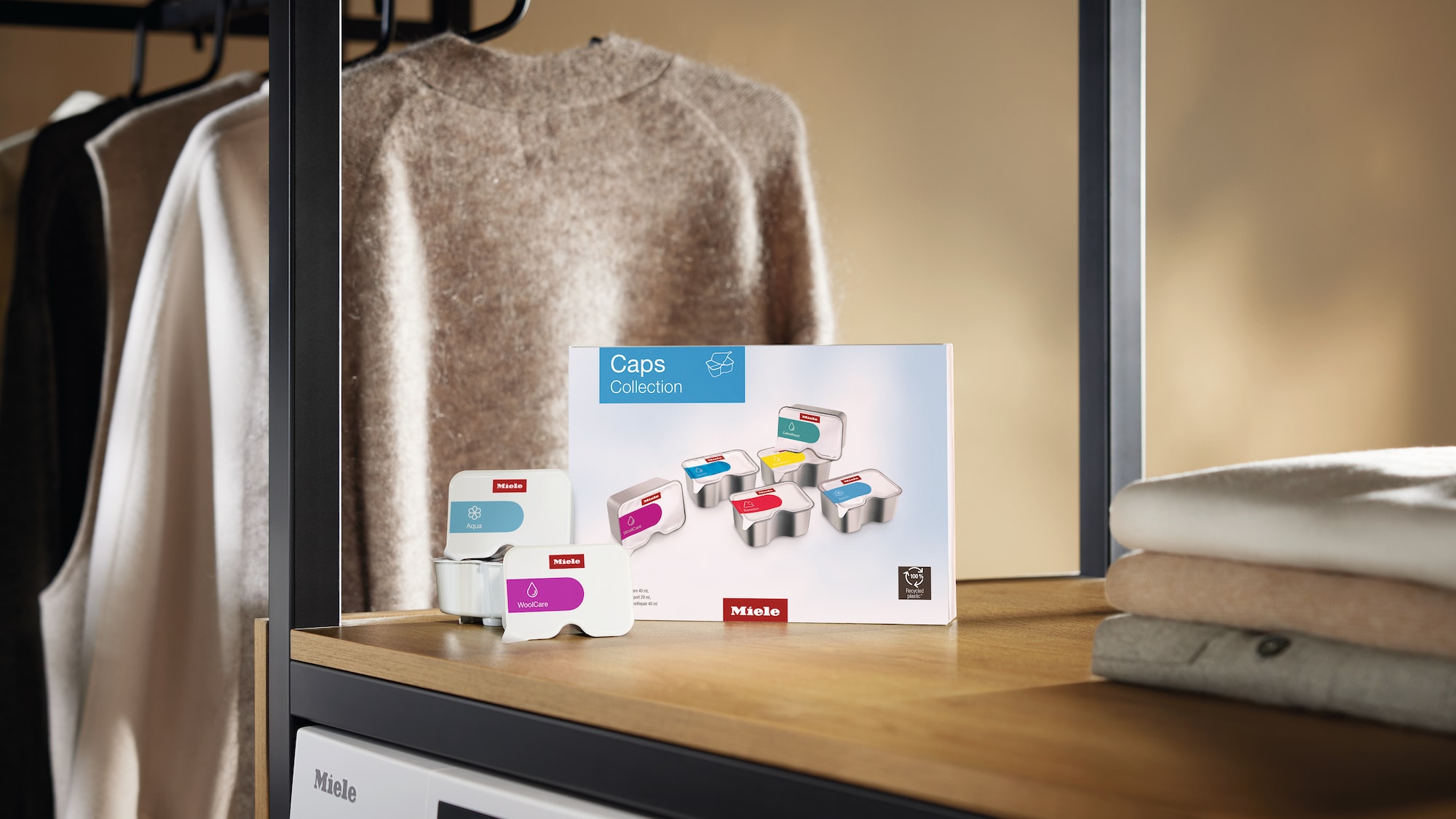 Laundry Detergent Capsules
Discover our pre-portioned detergents designed to thoroughly clean and preserve your valued fabrics and garments. Our convenient Miele caps are easy to use and amplify the performance of your Miele washing machine.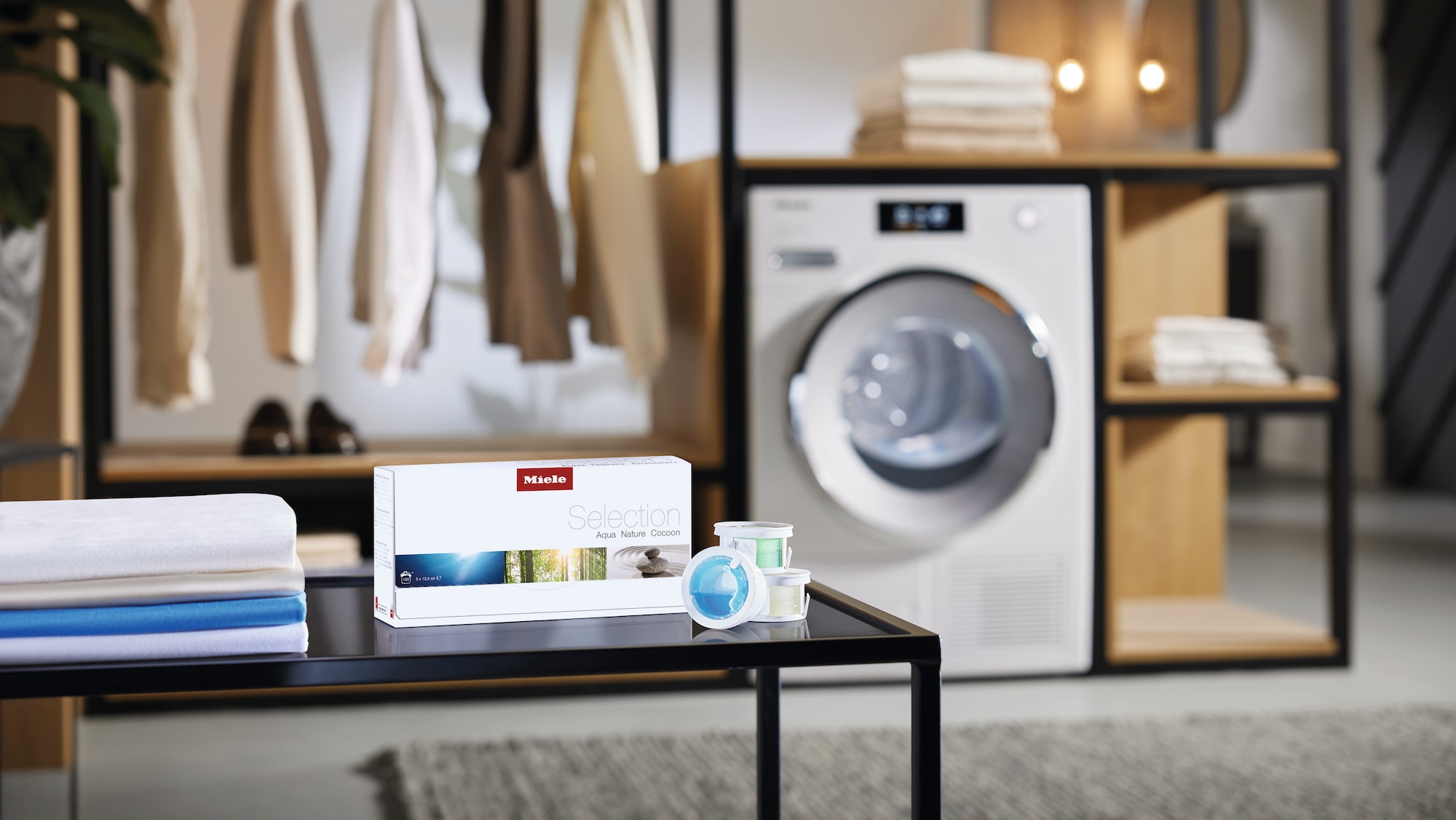 Fragrance flacons
Ensure that clothes leave your dryer accompanied by your favourite long-lasting fragrance, with a varied selection of timeless scents available to choose from.
Dishwasher Cleaning Products
All our detergents are designed to enhance the results from your Miele dishwasher, consistently and effortlessly resulting in sparkling clean dishes.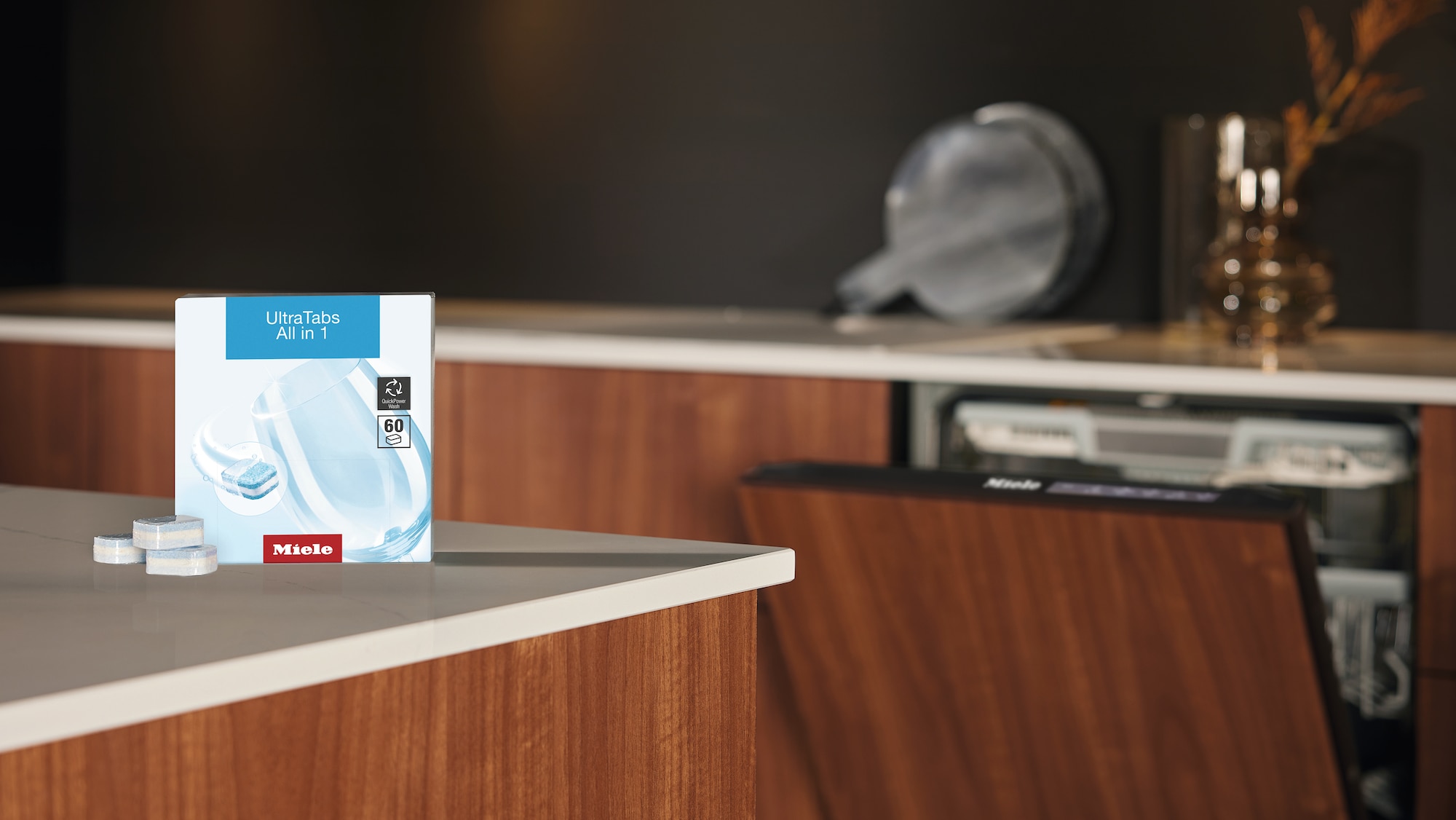 Dishwasher Tablets
Experience the perfect dishwasher tablets for your Miele. UltraTabs all in 1 dissolve quickly, for powerful and efficient cleaning performance from the moment the wash cycle starts.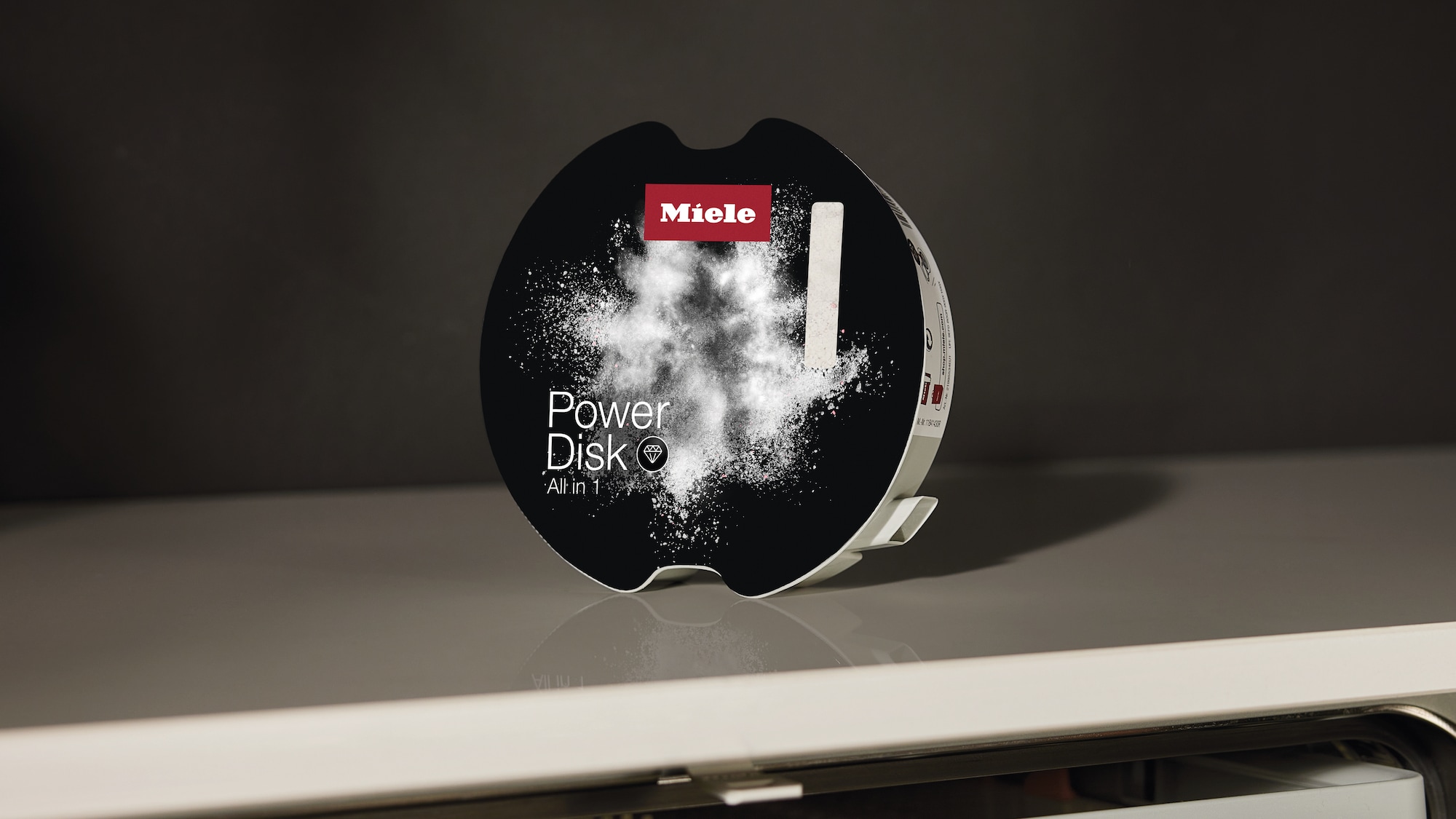 PowerDisk
Our dishwasher detergent for AutoDos dishwashers automatically dispenses the right amount of detergent throughout the wash cycle, for better and more efficient results.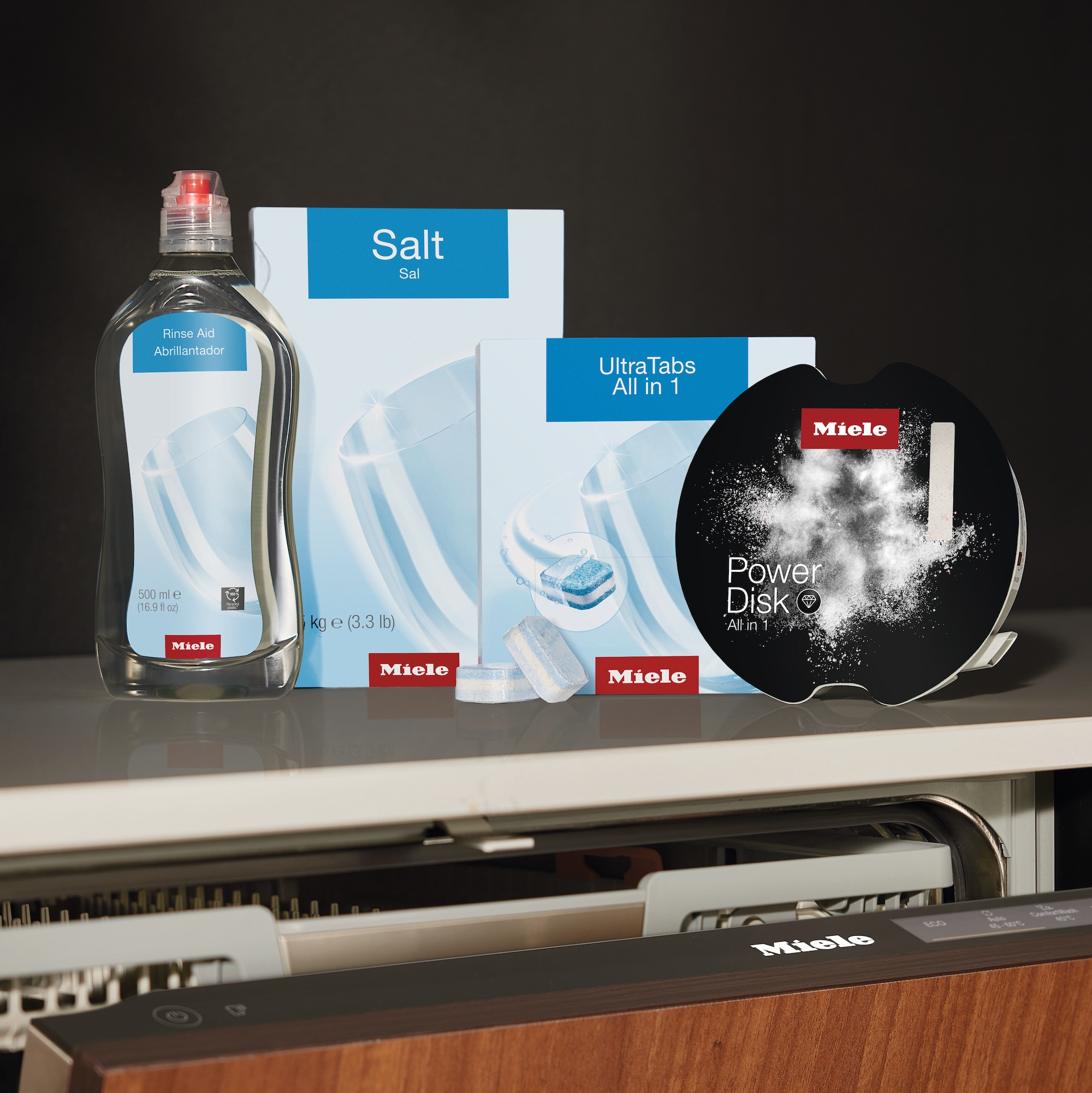 Enjoy Many Years of Reliable Service
Our appliances are already build to last. To further boost their lifespan and keep your appliances looking pristine and in peak performance, we recommend using Miele care products.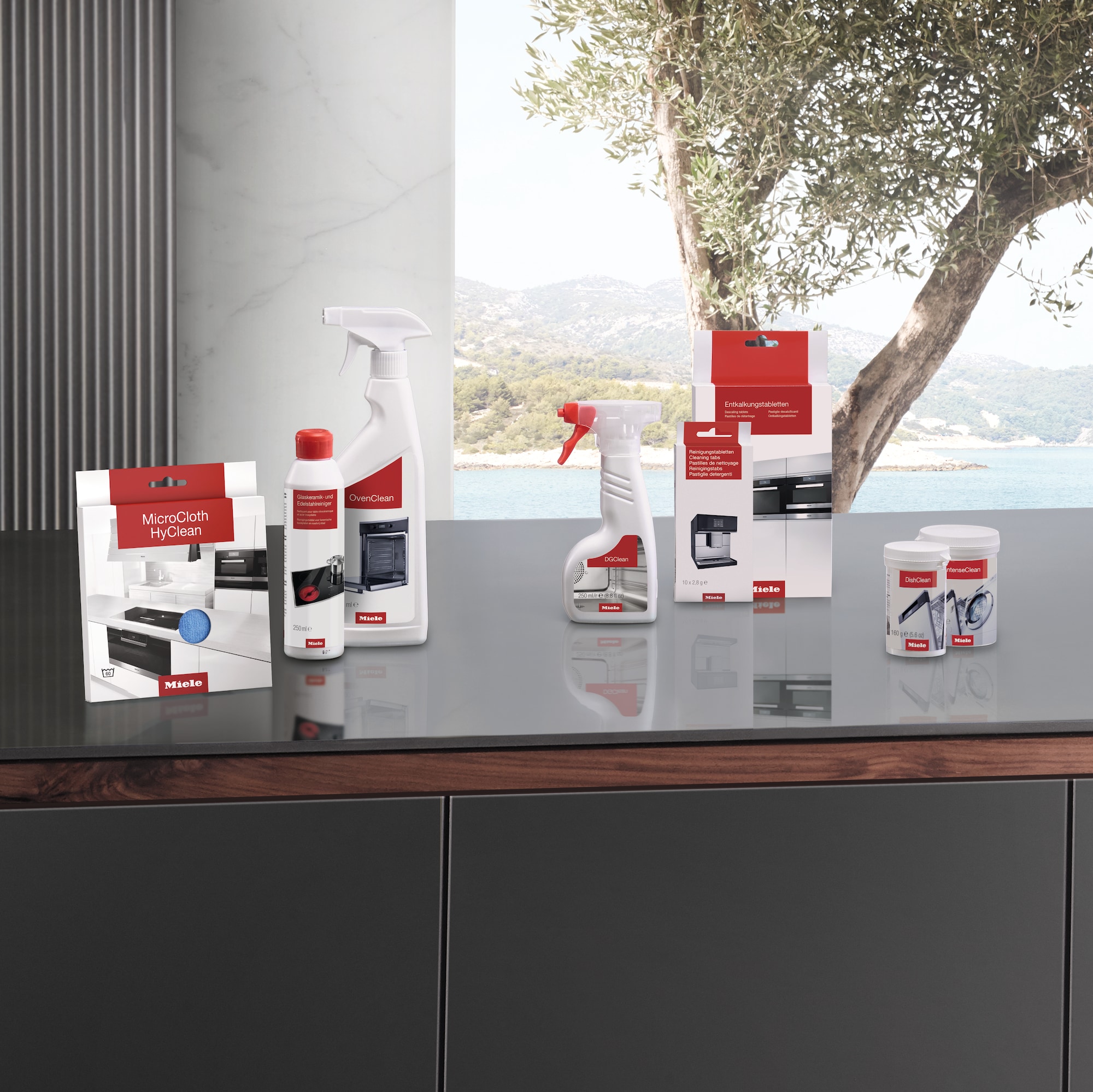 Good Reasons for Choosing Miele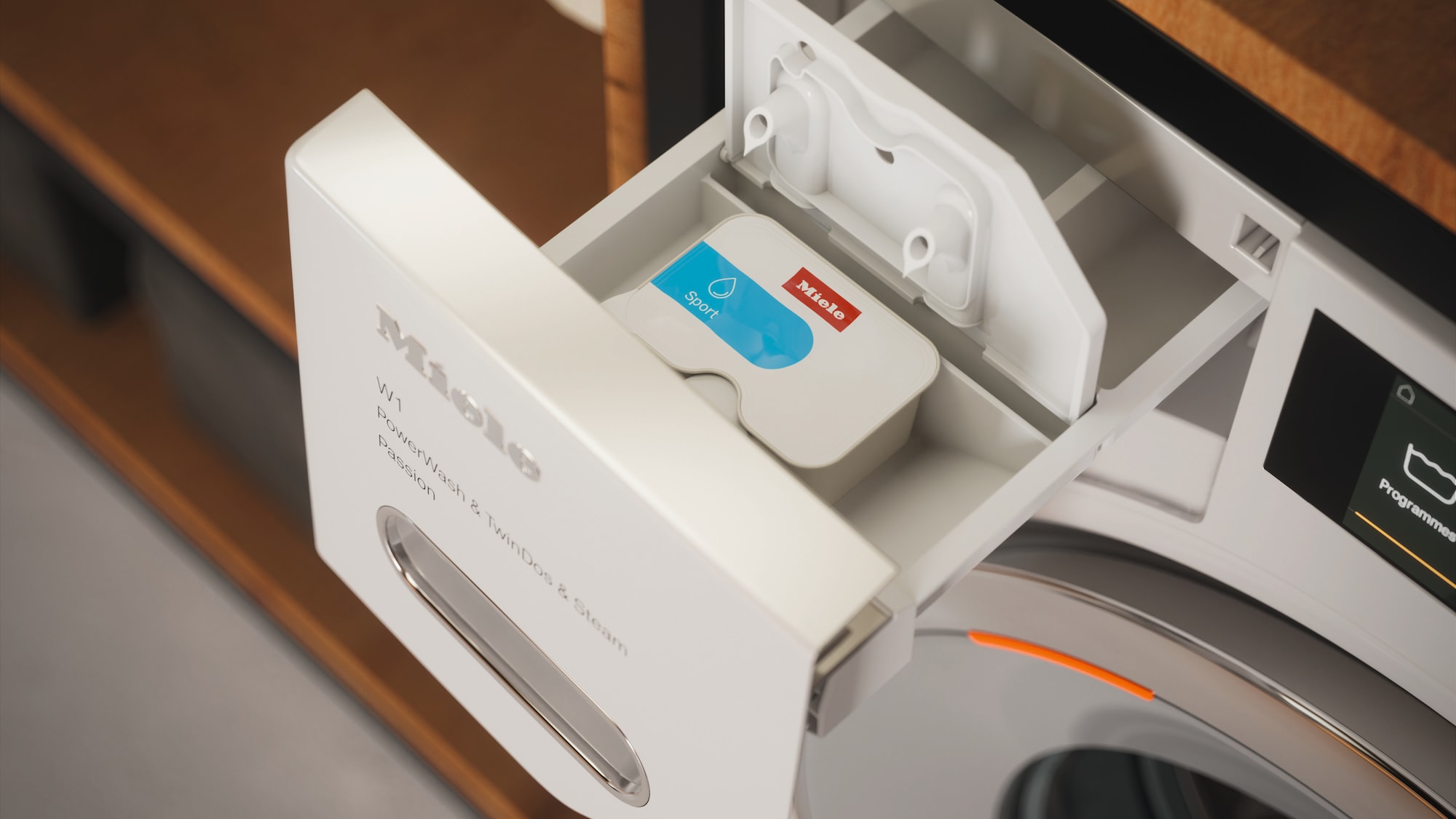 Built for a long life
Our products are rigorously tested for more than 20 years* of reliable operation. Built to endure far more than anything a daily routine can throw at it, as proven by our own testing methods. If you can think of it, we've probably tested it.
*For more information: miele.com/20years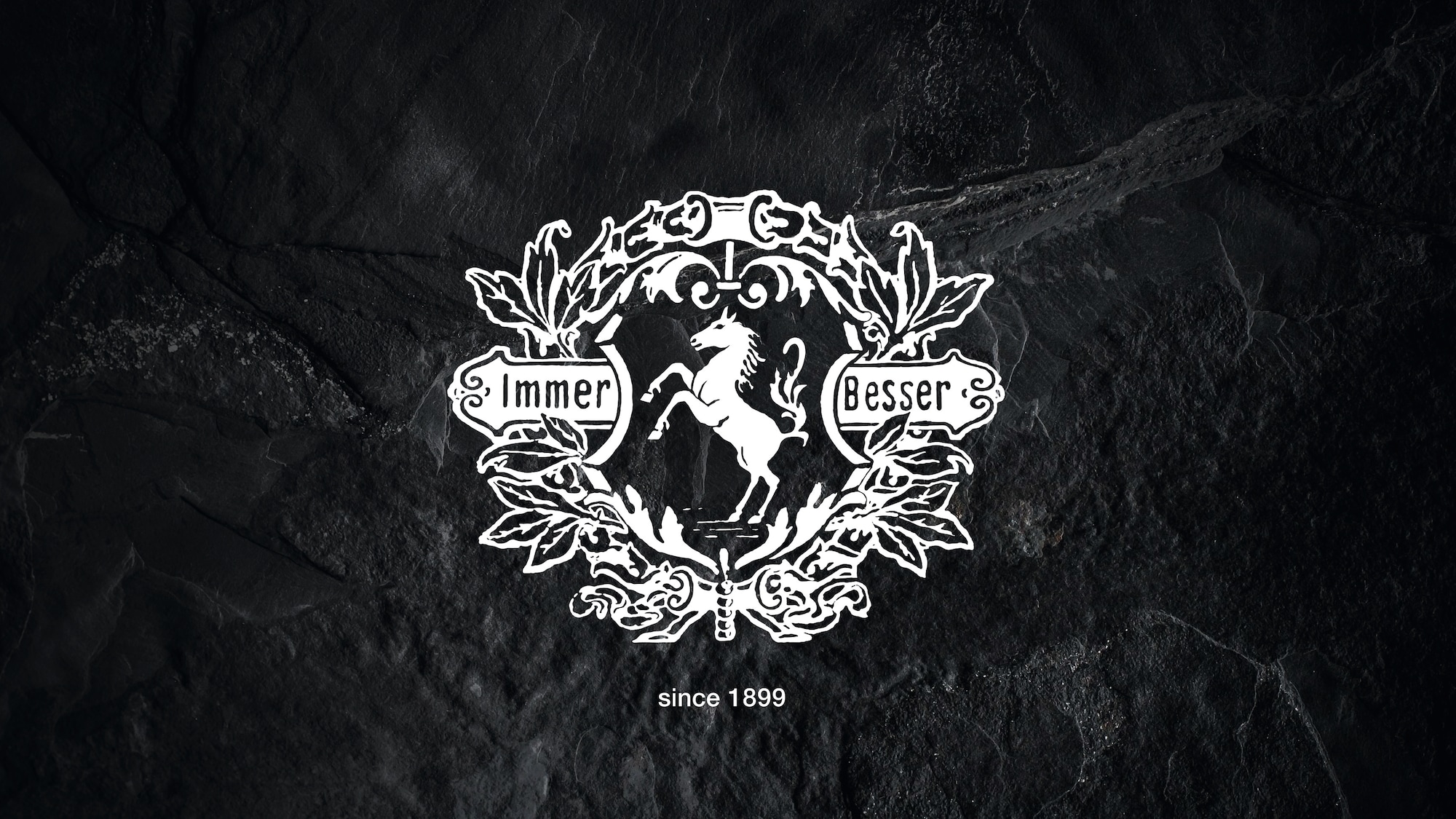 Immer Besser, since 1899
From day one Miele has held quality in the highest regard, so we confidently and proudly stand by our entire product range. Because premium products require less maintenance and enjoy a longer lifespan.