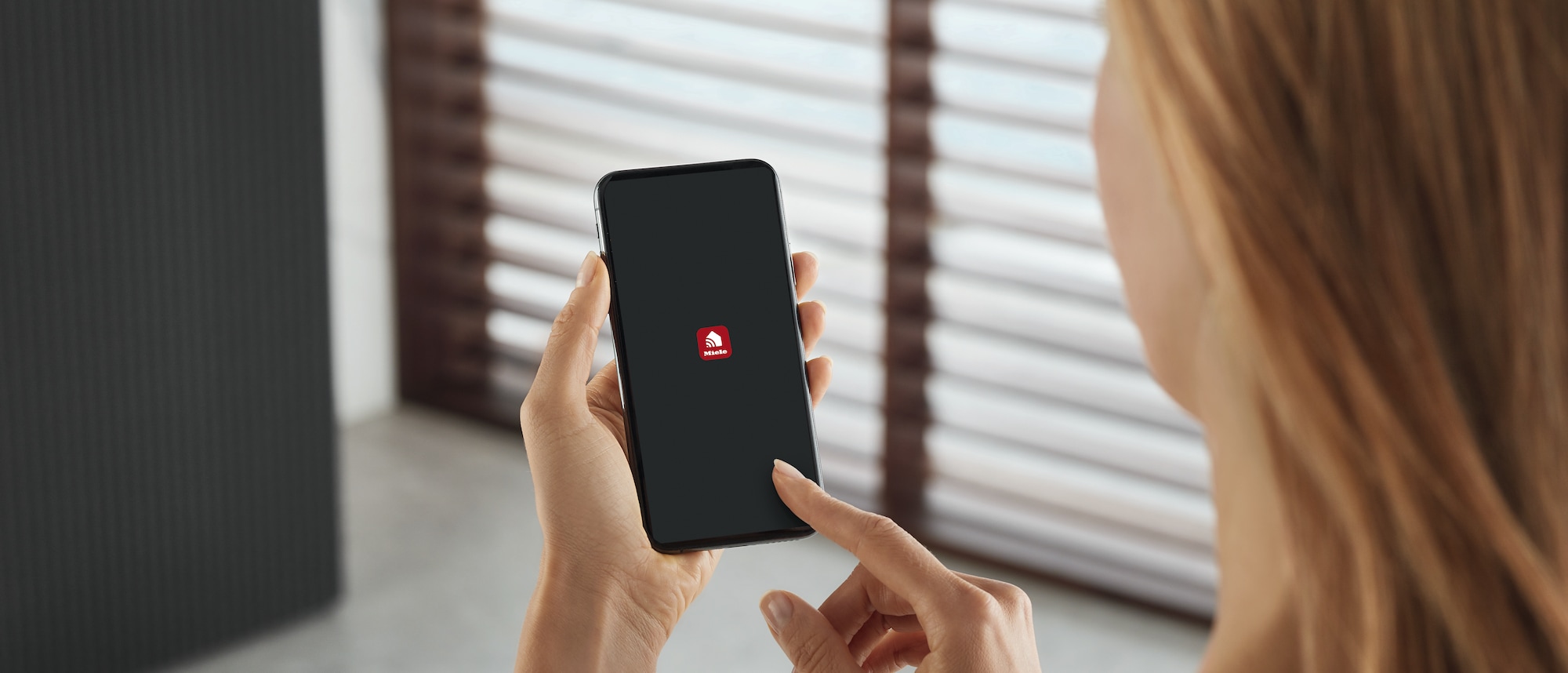 Everything at a glance – whether at home or away
Your perfect companion: with the Miele app, you can always keep track of your Miele appliances. For example, would you like to keep an eye on the cooking process in the oven or find out whether the wash programme has finished? The app provides you with all the necessary information and is fast and convenient to operate. Moreover, the app also offers additional information and services for your Miele appliances, e.g. the BaristaAssistant or recipes. Download the app now!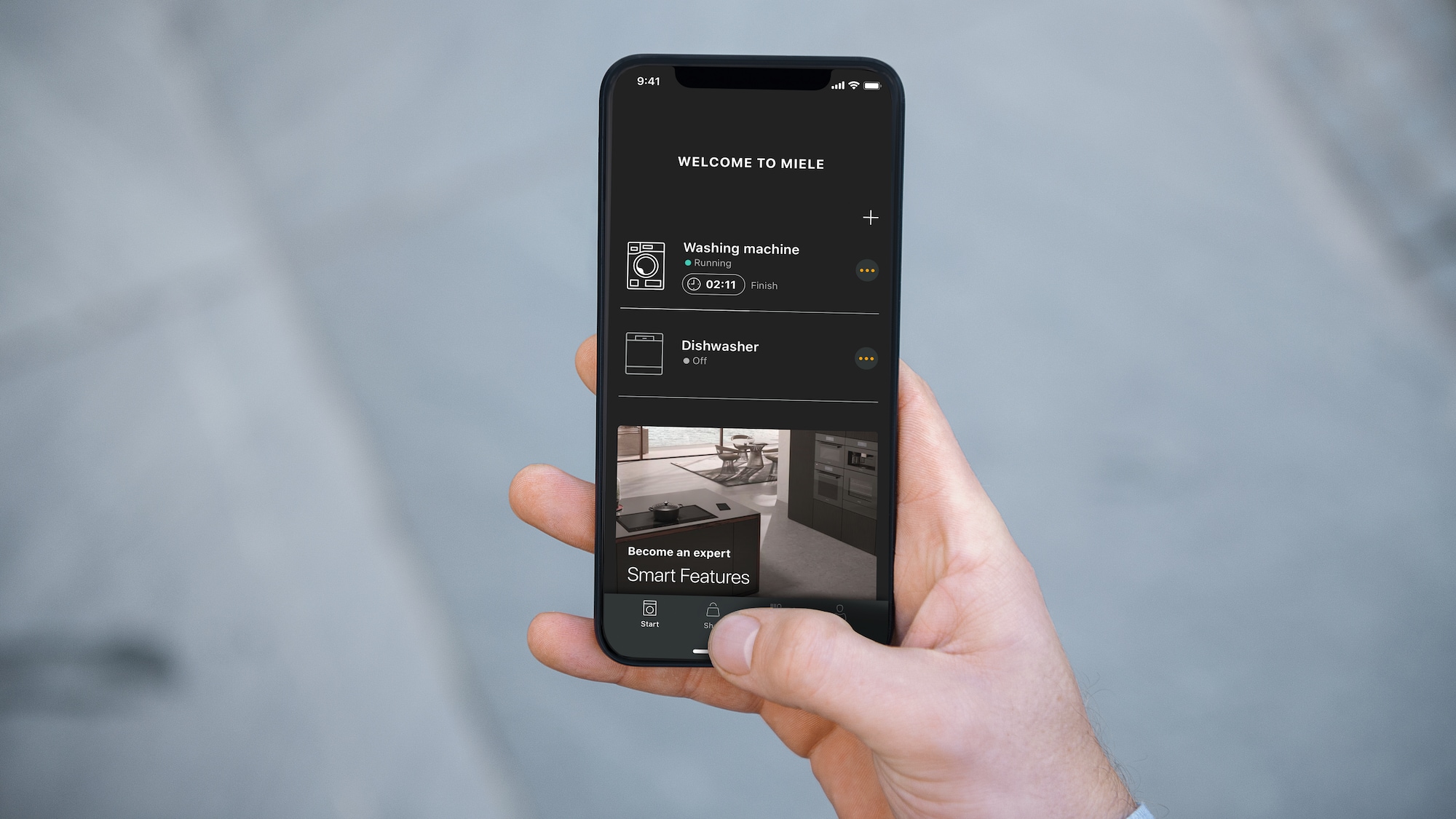 Your control centre
The dashboard provides you with an optimum overview of the current status of your networked Miele appliances at all times. You can see immediately whether the washing programme is already finished or the oven is hot. Thanks to the fast access function, you can make important settings, such as pause or stop. Furthermore, the new design allows operation to be even simpler and more intuitive.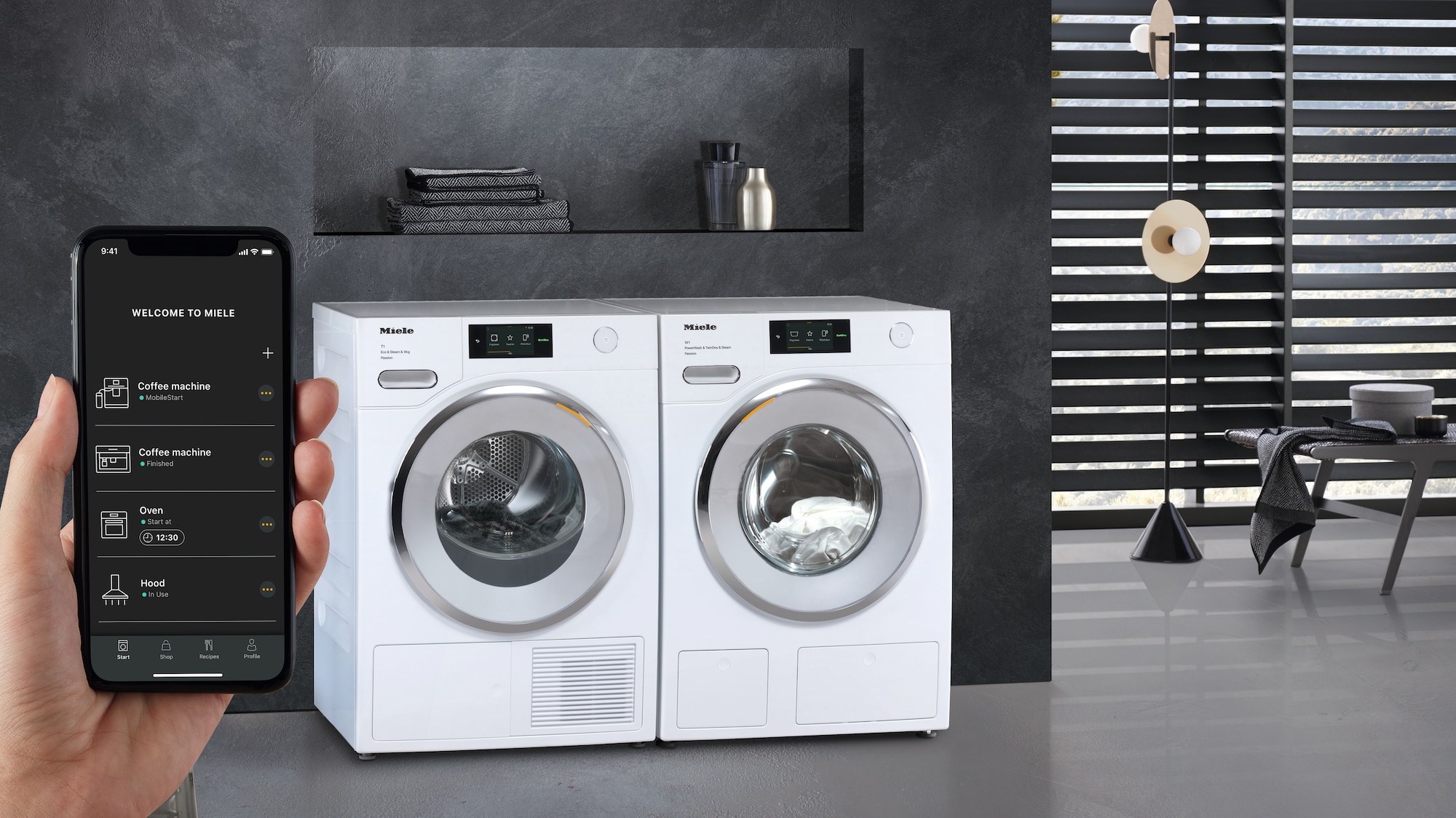 Everything under control at all times
Fast and convenient: thanks to MobileControl, you can keep everything under control and also intervene directly when you need to. You can easily select the programme, delay start and other options directly via the app. All this makes operating your Miele appliances really easy.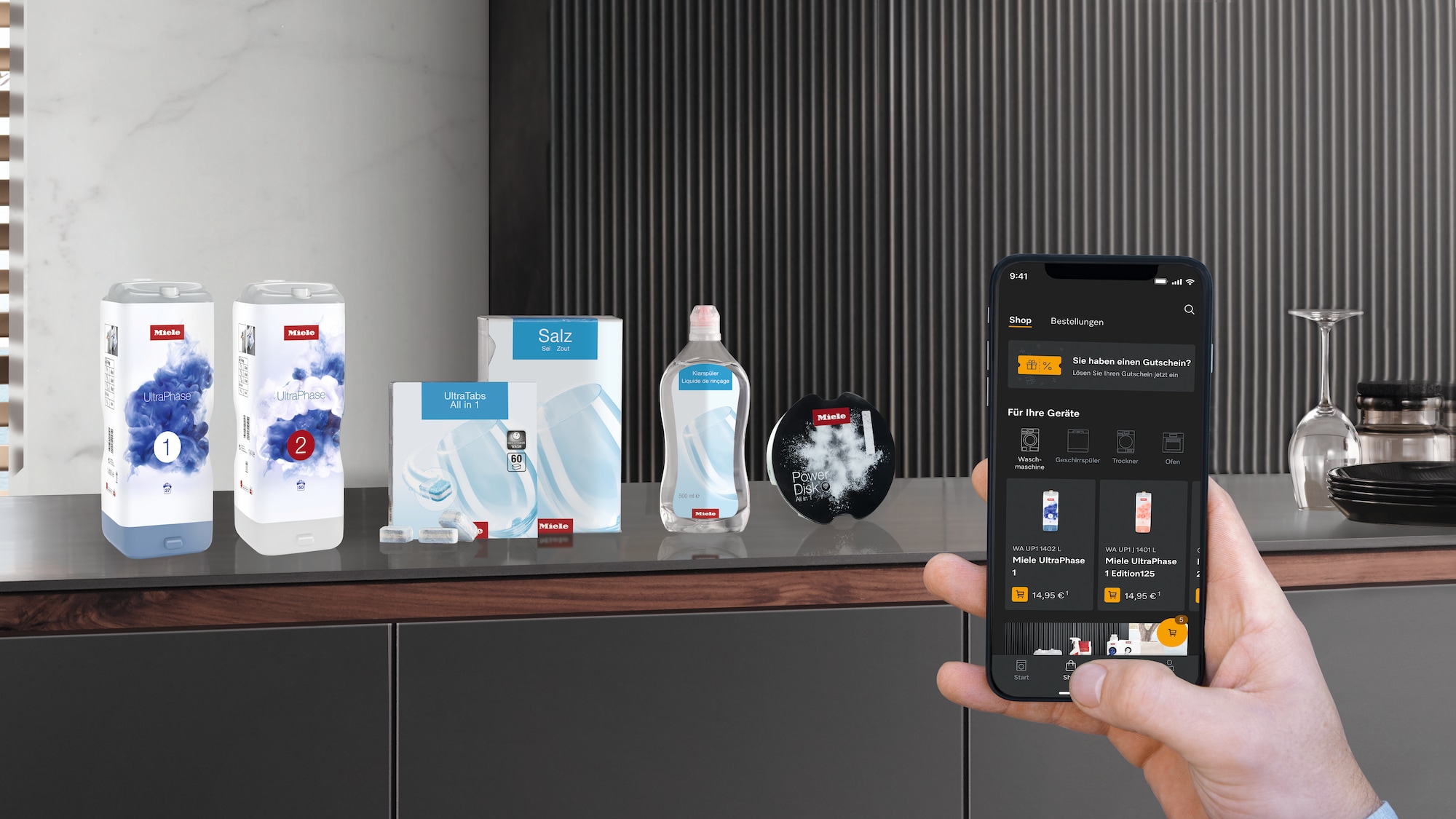 Just a few clicks to your consumables and accessories
In the Miele app, you can reorder consumables and accessories conveniently, easily and on the go. With just a few clicks, you can select your preferred products from the most popular Miele consumables and accessories and order them directly in the app. Or make it even easier for yourself: Under the item "For your appliances" you will find the products that exactly match your networked appliances. This simplifies the ordering process and also saves time. The Miele in-app shop makes reordering your consumables and accessories a relaxed shopping experience - always at your fingertips on your smartphone or tablet.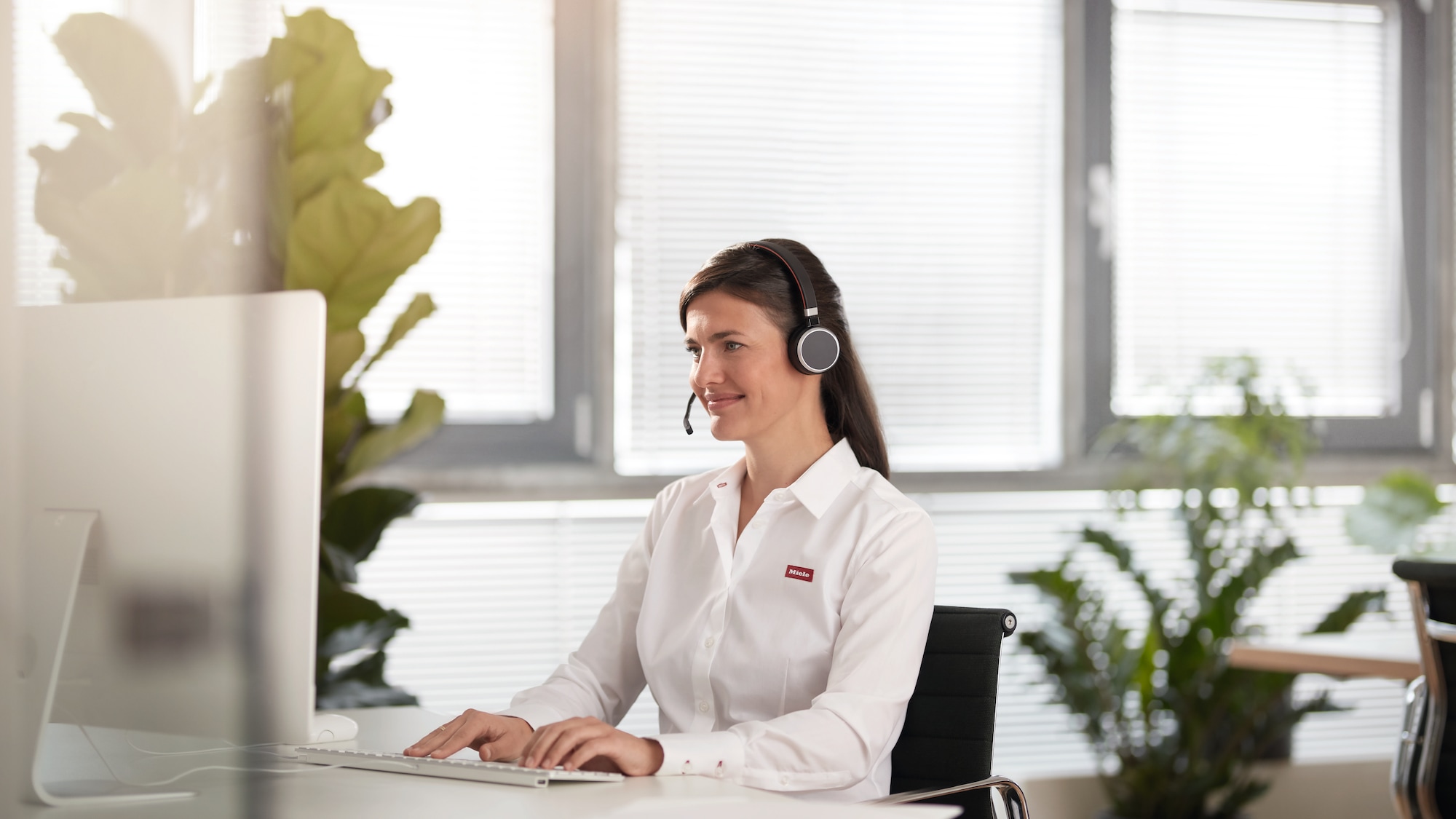 Always up to date
Want to keep the effort of maintaining up-to-date networked Miele appliances to a minimum? Thanks to the RemoteUpdate function, this isn't a problem. Available software updates are easily transferred and downloaded to the appliance in question – without having to call a service technician. The details of the update are available in the app as release notes.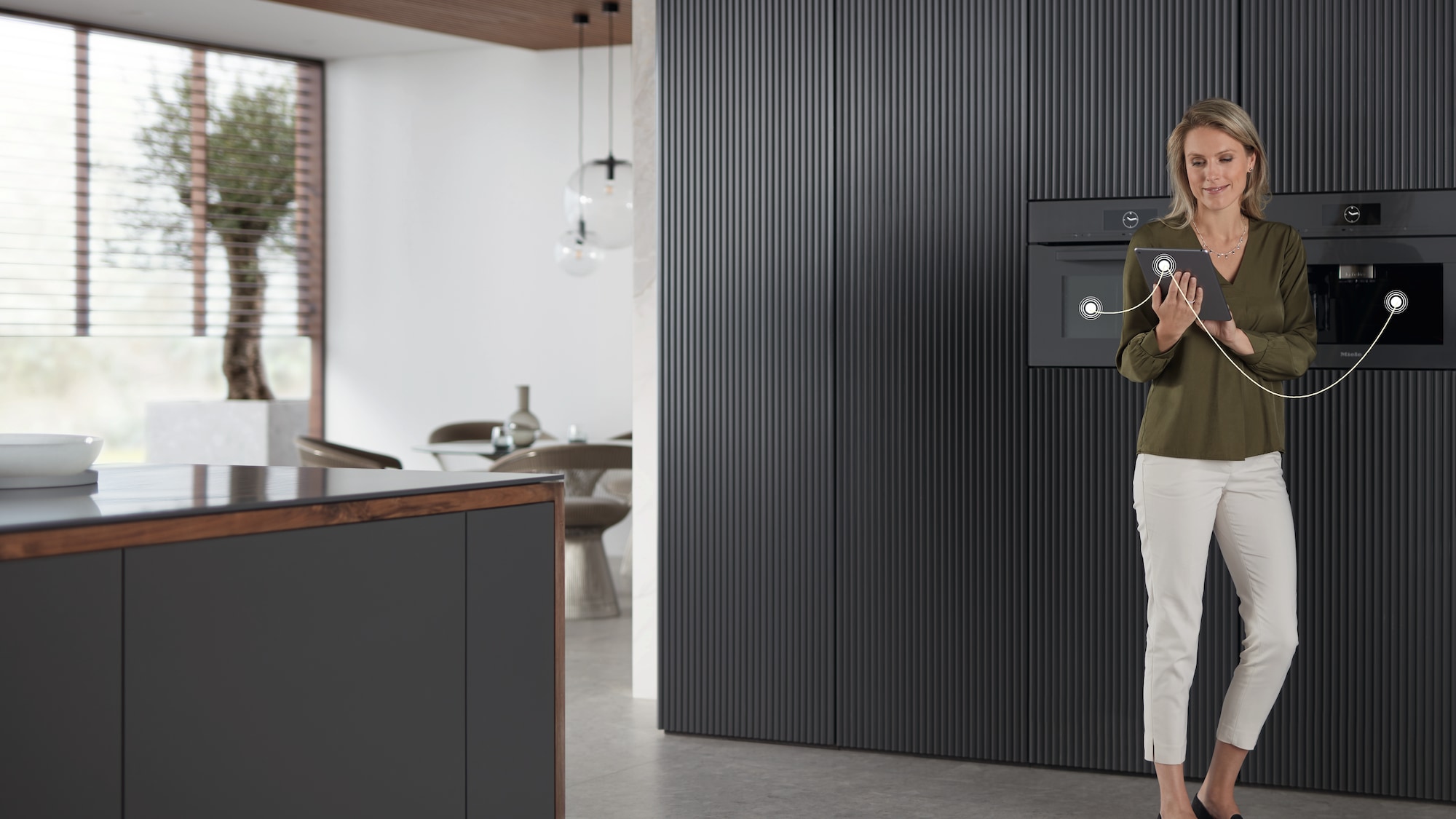 Networking support
Step-by-step instruction on how to add new appliances. The app guides you step by step through the registration process, including supporting graphics. Nothing stands in the way of successful networking.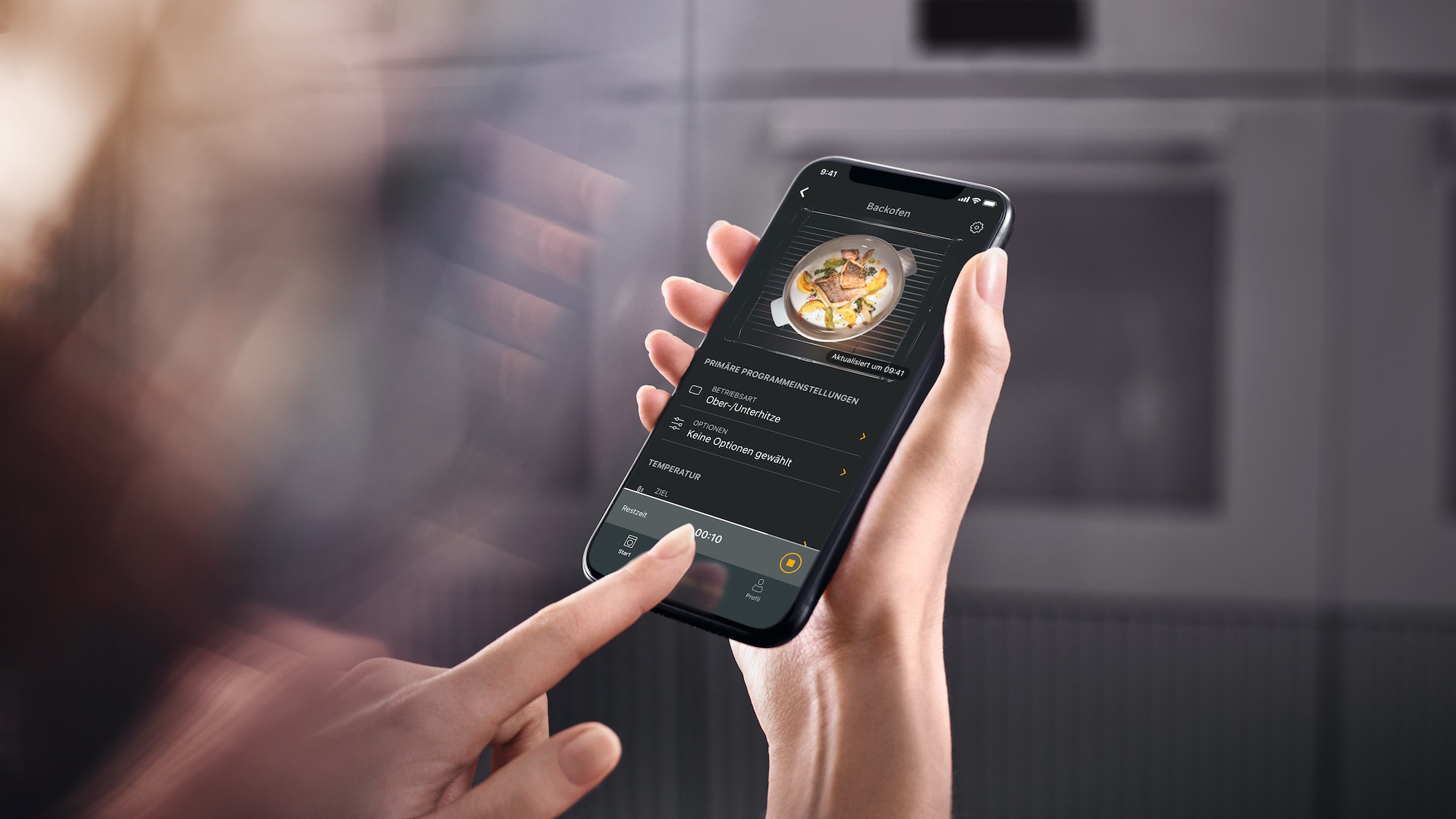 Everything at a glance
Now you can keep an eye on the food in your oven no matter where you are: a camera integrated into the ceiling of the oven will show you what your food looks like via your smartphone or tablet. If you need to, you can also adjust the operating modes on your networked oven remotely via your mobile device. This gives you more control and, hence, more freedom – plus unrivalled convenience.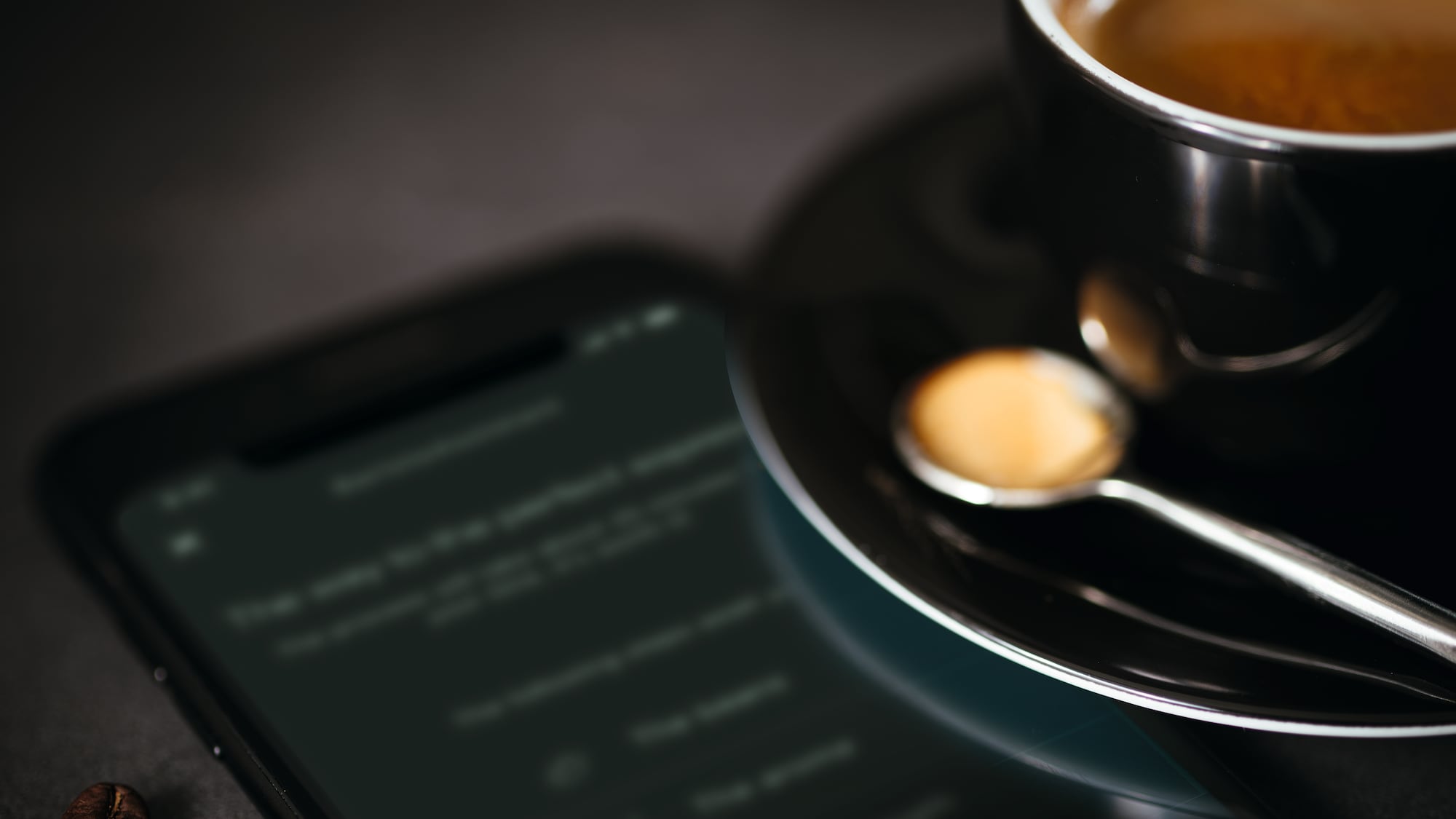 Creating the perfect espresso for you
A perfect espresso needs a good bean and optimum machine settings. This fine tuning is where the BaristaAssistant comes in. It provides coffee connoisseurs with a step-by-step guide to creating their personal favourite flavour by trying out between four andup to eight samples. This process is unique as it goes far beyond simply modifying individual parameters using an app. Instead, it represents an entire process of elimination to optimise taste aimed at producing the perfect, personalised espresso.
Perfect cooking results made easy with an app
The secret to perfect cooking results: Miele CookAssist not only helps you to cook the perfect steak, it is also available for a wide range of other dishes. Thanks to the step-by-step instructions in the Miele app, temperatures and cooking durations are automatically transferred to the TempControl hob. All you need to do is confirm the settings.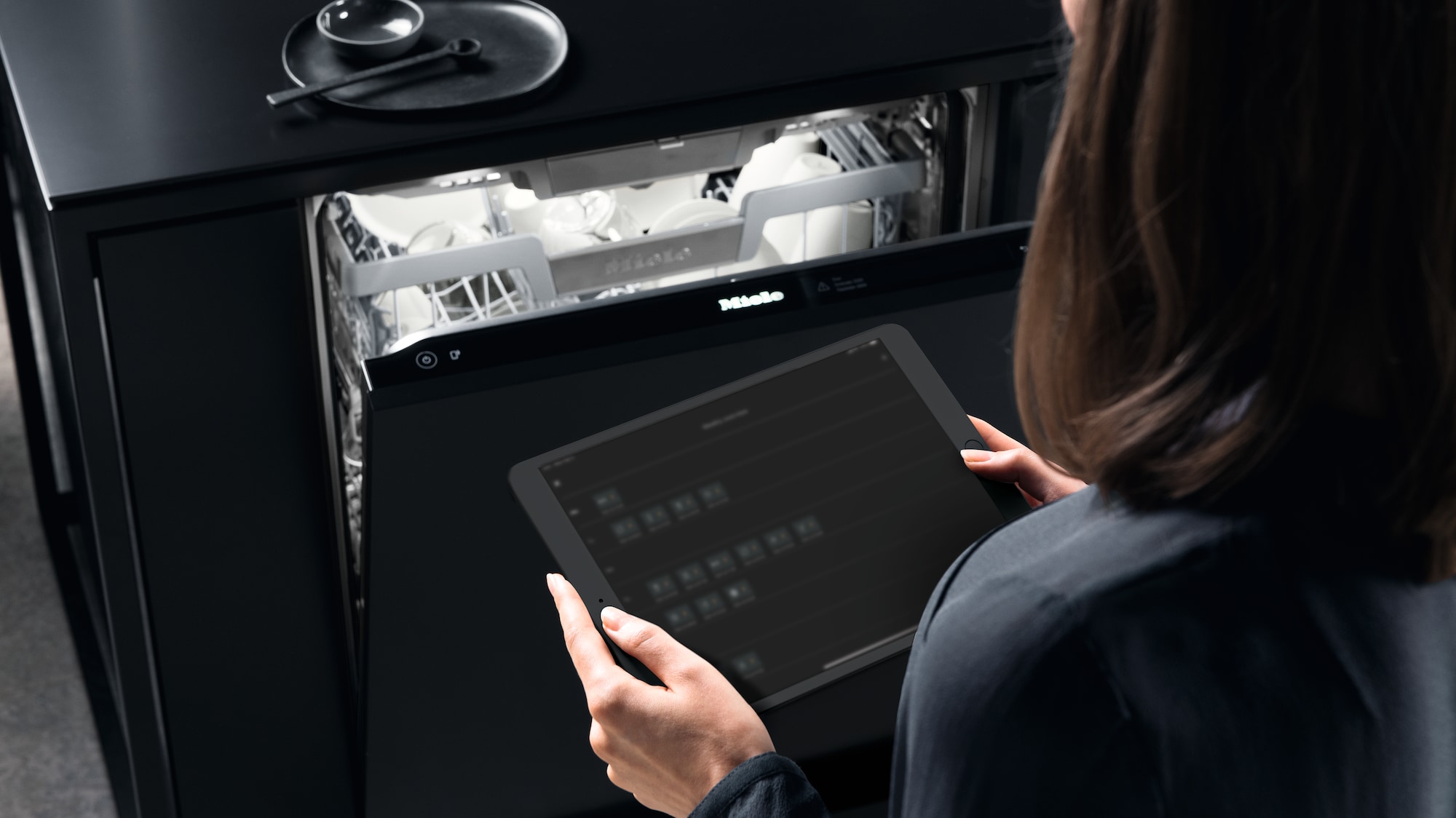 Programmed starting via the app
With the AutoStart function, your dishwasher can be programmed via the app to always begin washing automatically at preset times. Thanks to AutoDos and PowerDisk there is always sufficient detergent available so that the appliance can get to work autonomously. There is no longer any need to start the appliance manually or via the app. And having unclean dishes after forgetting to put the dishwasher on will become a thing of the past.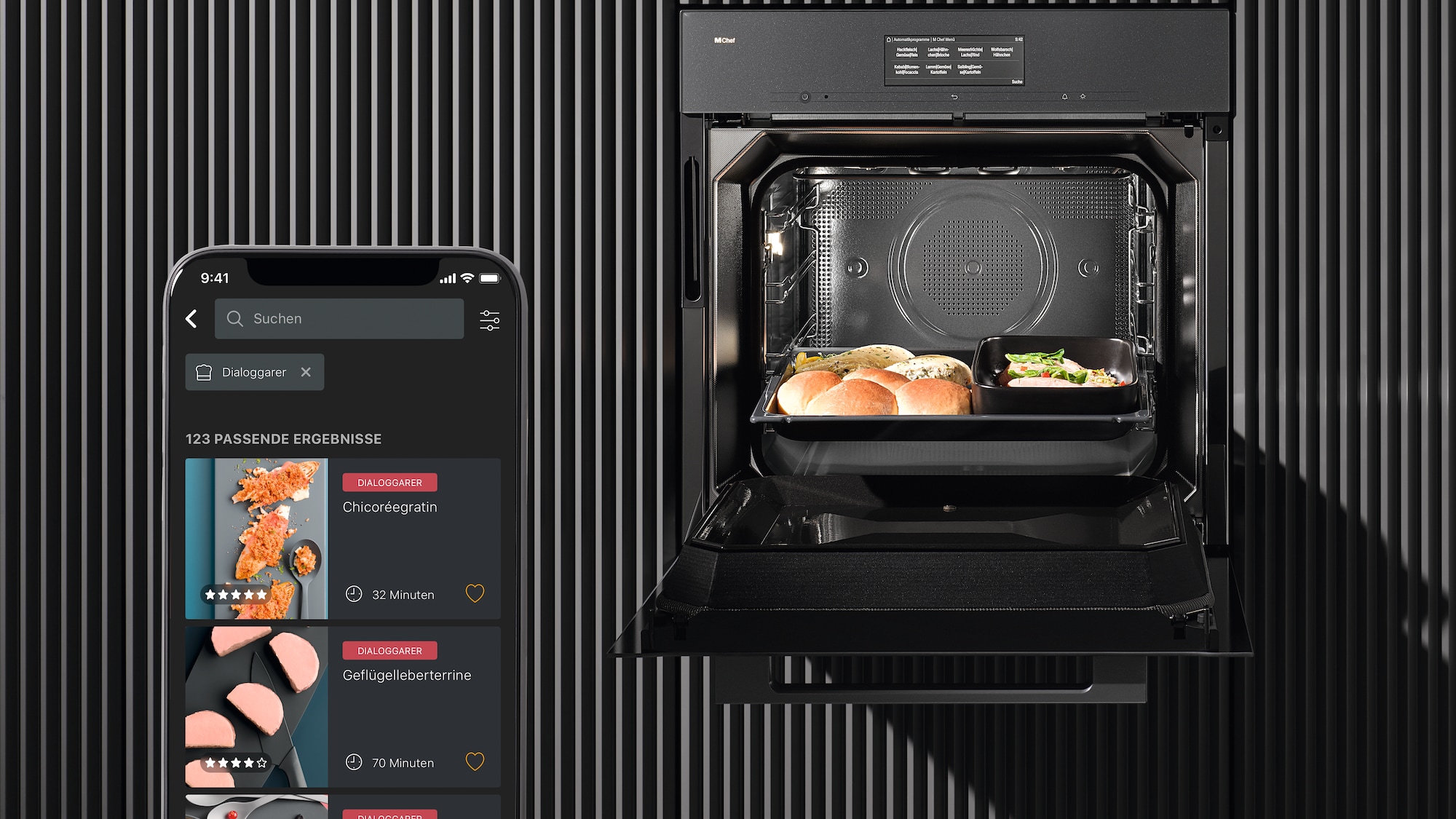 Always the right recipe
Which recipe will bring memories of your holiday into your home? When it comes to new ideas and tips for cooking and baking, the recipe function in the Miele app is just what you need: it will help you find the right recipe for a special occasion quickly or inspire you to turn an average day into a special day. This enables you to add new recipes to your usual menu spontaneously, and try out cooking trends or find the right recipe for a specific season.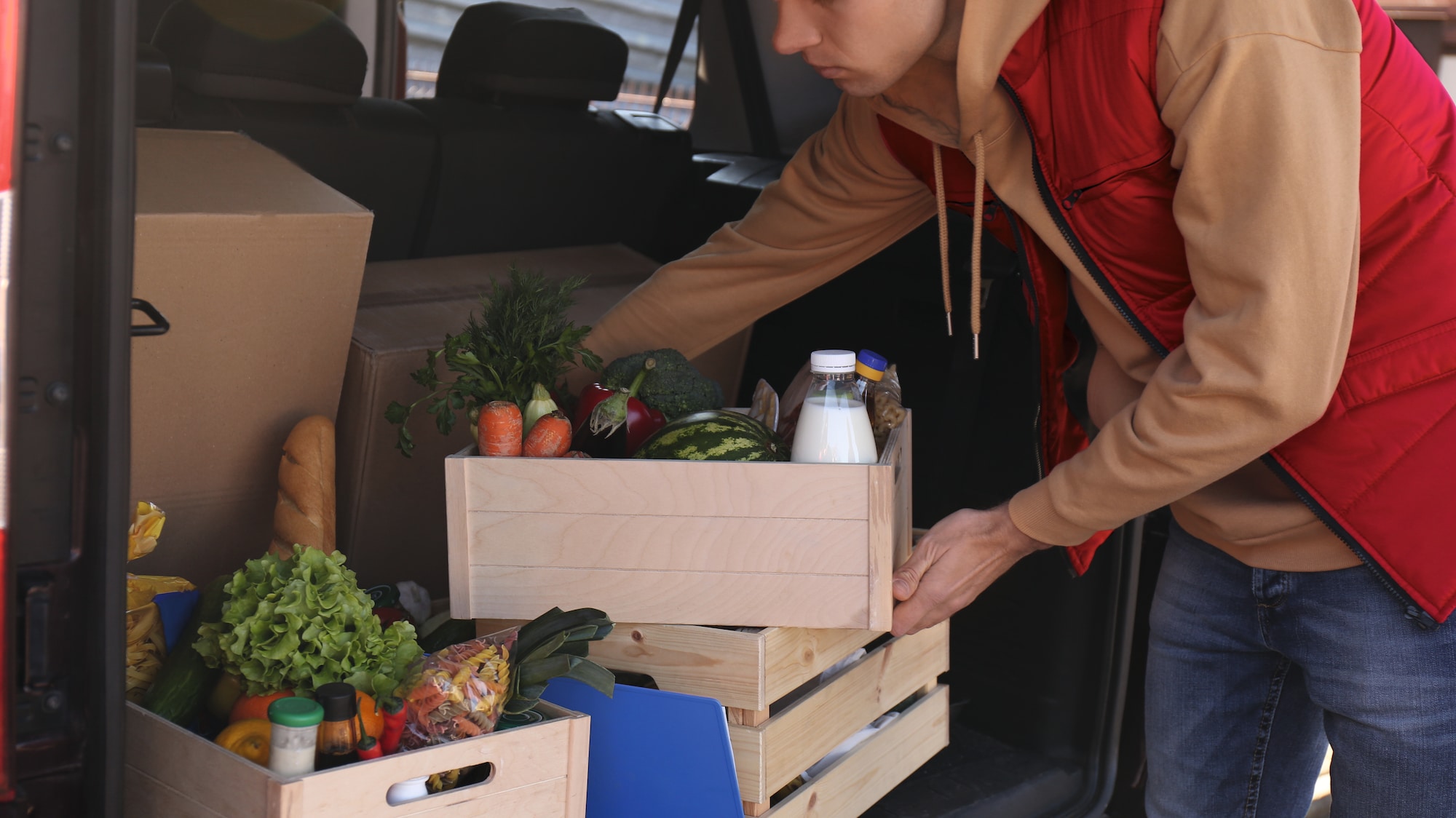 Something missing? Food Service delivers
Why not cook something you really feel like eating – without having to go out to buy it. If you are inspired by a recipe from the Miele app, you can have the right ingredients to hand in no time: a link within the app enables you to order food directly online using the Food Service, and it will be conveniently delivered to your home. Convenience just a few clicks away, which saves time and doesn't require a shopping bag.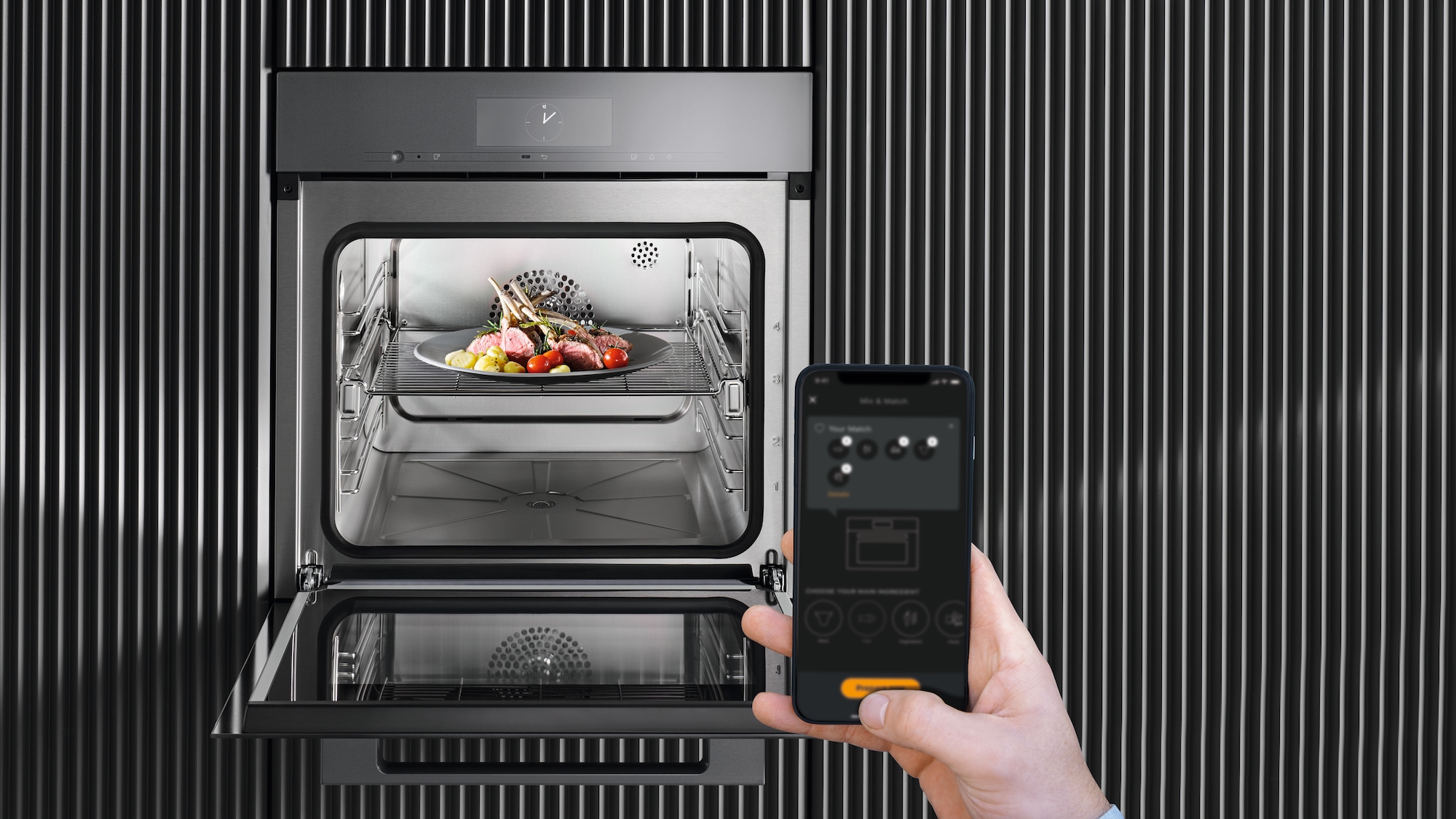 Intelligent assistance
Healthy dishes in no time: with Mix & Match you can combine different foods and cook or reheat them in less than half an hour. Simply place all the food inside the appliance at once and take it out at the end of the selected programme. In this way, you can conveniently cook a full plate of food without having to worry about different cooking durations and temperatures for each of the individual components. The Miele app helps you to choose recipes and prepare them.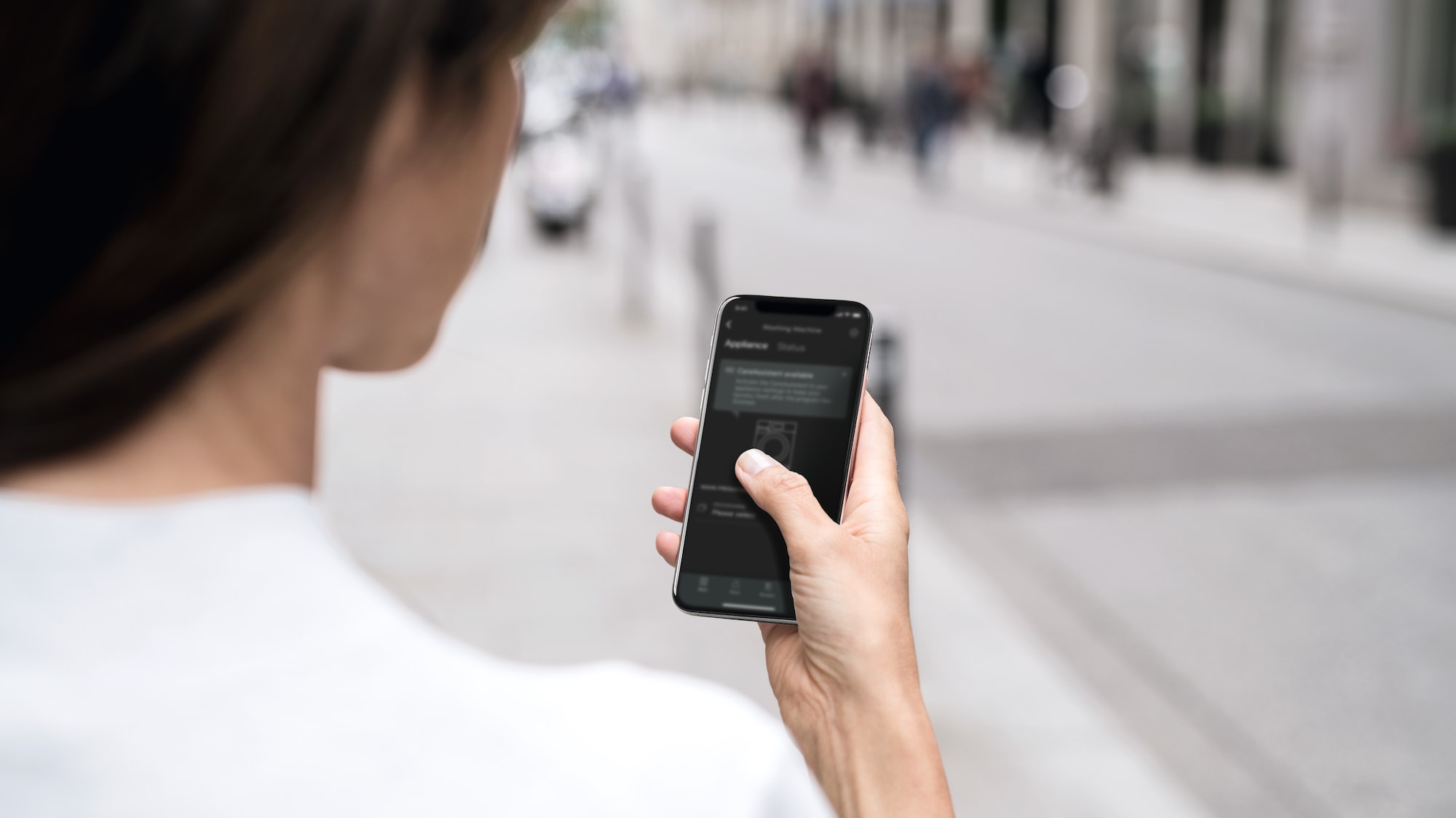 Fresh and crease-free for longer
Are you out and about and not able to take your laundry out of the machine straight away? Don't worry, your CareAssistant function ensures that it stays fresh for longer. You can use the app to extend the Anti-crease phase by 30 minutes up to a maximum of three times. The CareAssistant function can be used for washing, drying and continuous processes.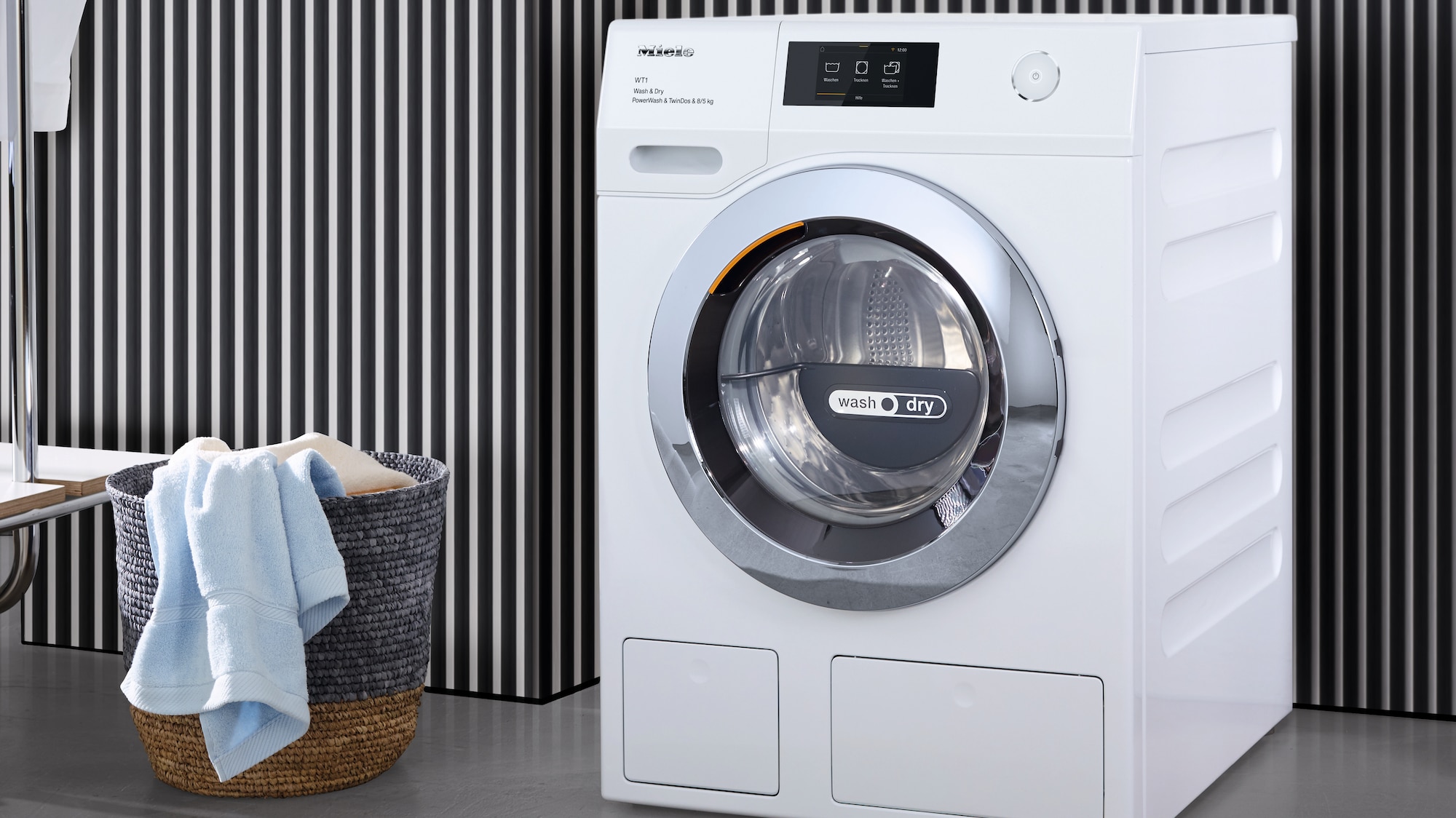 Perfect cleanliness for appliance and textiles
If you frequently wash laundry at low temperatures, you should clean your Miele washing machine with the appropriate programme from time to time. If you wish, you can get the app to let you know when your machine needs cleaning. You can also use the app to call up the hygiene status of your machine at any time. This means that you are always kept informed and can benefit from the highest level of hygiene at all times.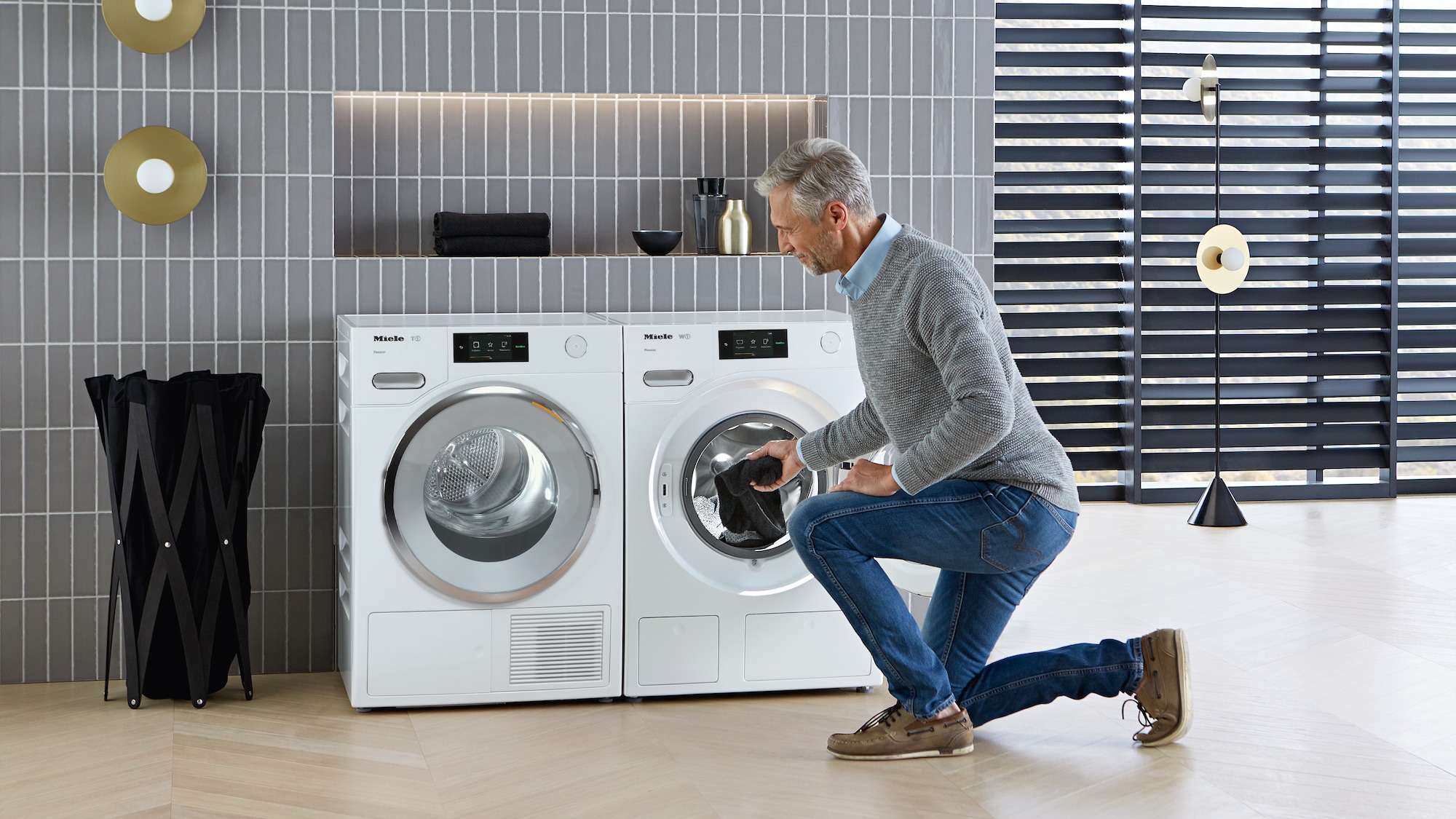 Flexibility to add laundry
Did you forget to add an item of laundry but have already started the wash programme on your Miele washing machine or washer-dryer? Thanks to AddLoad, this is no longer a problem! This function is displayed both on the appliance and in the app. This allows you to see remotely whether and until when it is still possible to add laundry to the washing machine. Need some time to gather all your clothes? Pause your Miele appliance when you are out and about. This ensures maximum convenience.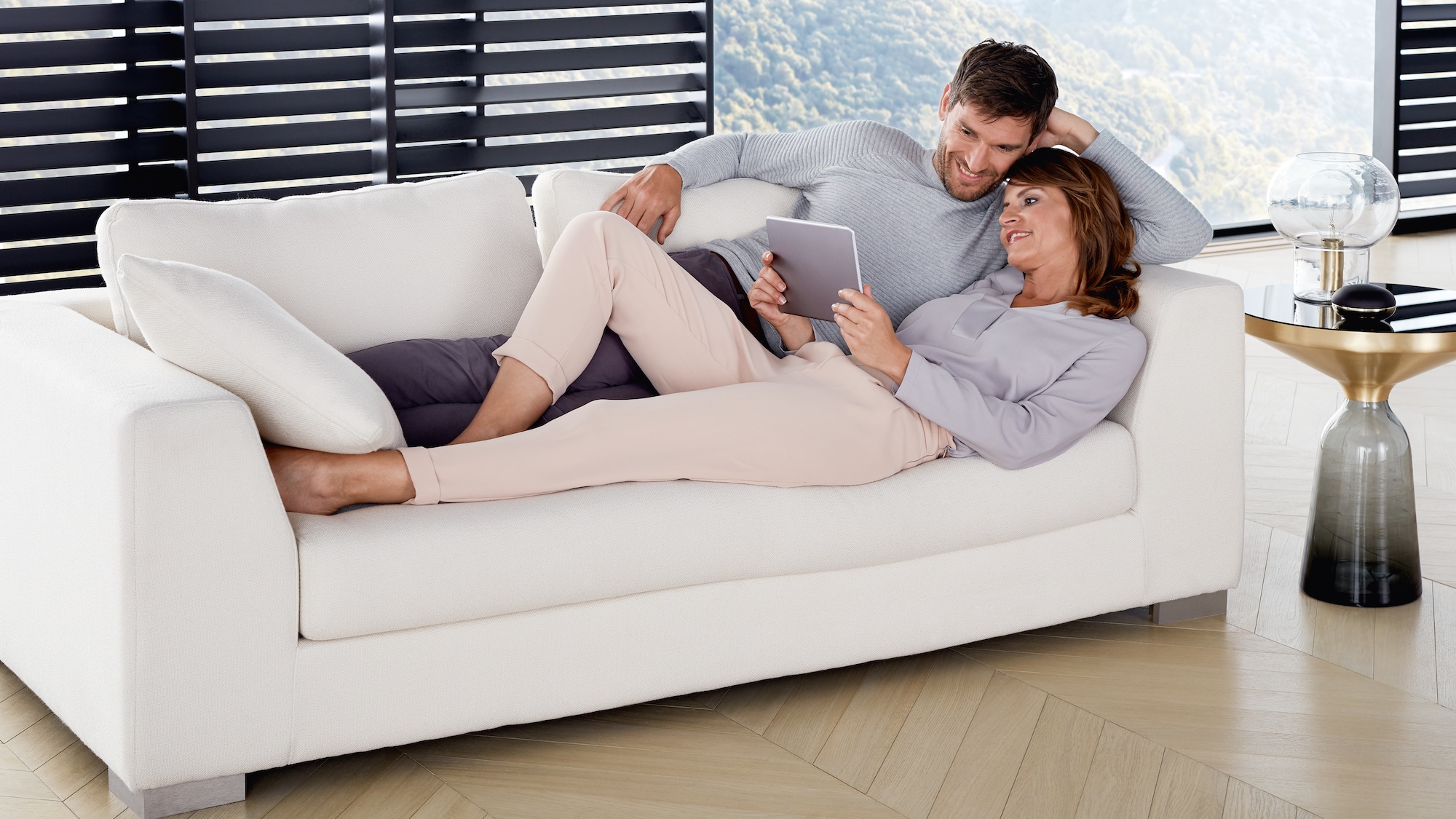 Well informed at all times
Perfect timing made easy: during drying, in particular, durations can vary considerably depending on load type and size. On request, the app can send you a message whenever the forecasted finish time changes by more than 30 minutes. In addition, you can also receive a message at the end of the programme. This means that you are always kept informed and no longer need to constantly check on your laundry.
*Available for a mobile device (for the minimum requirements, please refer to the information provided in the app store).
This might be of interest too