Product Detail
GBP
Free and fast delivery on all orders over £15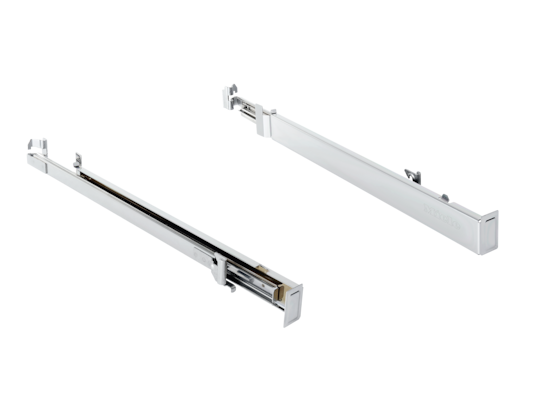 HFC 72
Original Miele PyroFit FlexiClip runners  For flexible, customised use of your oven.
For using several oven shelf levels at the same time
Simple to attach to side racks
Convenient access to oven trays and racks on every single level
For moving trays/racks to other levels
Convenient, automatic

pyrolytic cleaning

For H 6000/7000 appliances with pyrolytic cleaning
Contents: 1 pair of FlexiClips
---
Your exclusive advantages
Features (1)
FlexiClip fully telescopic runners
FlexiClip fully telescopic runners
Telescopic runners allow baking trays, racks or Gourmet oven dishes to be pulled clear of the cooking compartment.
Maintenance (1)
PyroFit
Automatic cleaning, including accessories!
PyroFit's pyrolytic cleaning gives a radiant clean every time for side runners, racks and FlexiClip runners.
Supplementary products and accessories