Product Detail
GBP
SYSTEM MAINTENANCE: Due to planned upgrades, transactions will not be taken between 21:00 on 24th September to 13:00 on 25th September. We apologise for any inconvenience.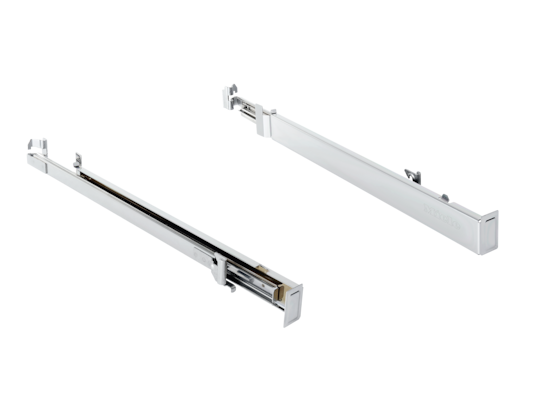 HFC 71
Original Miele PerfectClean FlexiClip runners  For flexible, customised use of your oven.
For using several oven shelf levels at the same time
Simple to attach to side racks
Convenient access to oven trays and racks on every single level
For moving trays/racks to other levels
Especially easy cleaning thanks to

Perfect Clean

finish
For H 6000/7000 and DGC 6000/7000 appliances
As well as for all steam combination ovens DGC XL
Contents: 1 pair of FlexiClips
---
Your exclusive advantages
Features (1)
FlexiClip fully telescopic runners
FlexiClip fully telescopic runners
Telescopic runners allow baking trays, racks or Gourmet oven dishes to be pulled clear of the cooking compartment.
Maintenance (1)
Exclusive to Miele
PerfectClean finish
Unique non-stick finish
The exclusive PerfectClean finish prevents food from sticking and makes cleaning much easier
Supplementary products and accessories