The Exclusive Collection: Refrigeration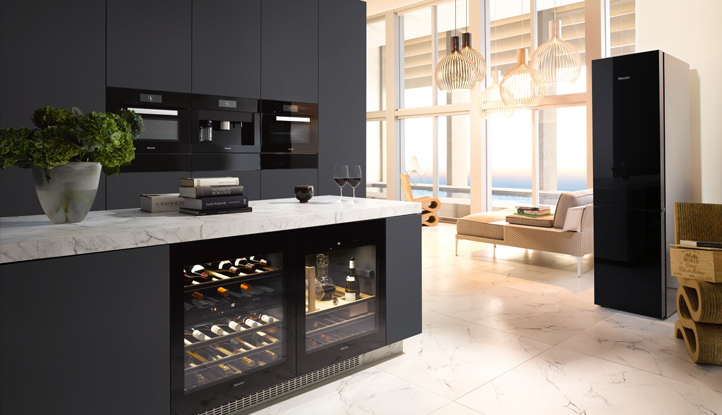 The Exclusive Collection: Refrigeration
Discover a selection of exclusive appliances and benefits when you buy direct from Miele.
Overview
We know that when it comes to choosing the appliances to compliment your dream home you're only interested in the best. That's why you can trust Miele to look after the things you love.
Our exclusive collection is a selection of our finest appliances with exclusive offers only available when you buy direct from Miele. The exclusive products in Refrigeration are the KFN 29683 D XL freestanding fridge freezer in both Obsidian Black and Brilliant White. Discover the KFN 16947 D ed/cs 75cm wide stainless steel fridge freezer with PerfectFresh Pro.
Our Exclusive Collection also includes these two exquisite Wine Conditioning Units, KWT 6833 SG and KWT 6834 SGS. The perfect addition for any wine lovers kitchen, which allows you to store your wine simultaneously in separate temperature zones. Safe storage of your wine with secure pull-out racks. The adjustable bottle racks hold every size of bottle securely. The individual slats can be moved easily to suit every bottle shape. This provides the perfect storage position for your wine.
What's more, these products come with free delivery, installation, and we will even recycle your old appliance at no additional cost.
To learn more about the appliances that are offered in The Exclusive Collection, please click the product names or products tab above.
Discover our Kitchen Inspiration blog Der Kern
We believe that a kitchen is never more beautiful than when it is being used. Discover inspiration from the world of kitchen design and cuisine.
Products