The Miele Dialog Oven. Discover Revolutionary Excellence
True cooking enthusiasts demand the highest quality. The Miele Dialog Oven is at the pinnacle of cooking innovation and will revolutionize the art of cooking. Discover Revolutionary Excellence with the Miele Dialog Oven and enjoy gourmet meals at home every single day.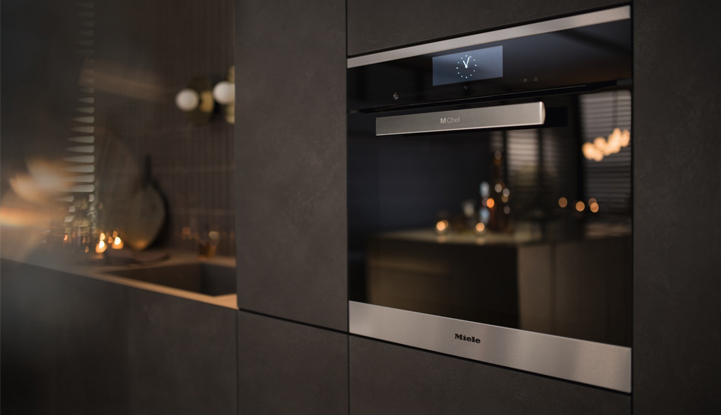 Revolutionary Excellence & Cooking Innovation by Miele
The Miele Dialog Oven. Discover Revolutionary Excellence.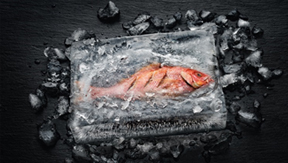 Cooking Innovation.
The Dialog oven opens up exciting possibilities in the realm of cooking.
Its revolutionary technology enables the creation of completely new and innovative dishes. Cooking a fish in ice or veal tenderloin in beeswax without melting ice or wax, separating browning from baking, preparing different dishes and ingredients simultaneously, perfectly serving sophisticated dishes – always at the highest level.
Excellence.
Enjoy gourmet meals at home. Every single day.
While conventional heating works slowly from the outside in, the Dialog oven cooks dishes in their entirety. Meats end up succulent and uniformly cooked, the texture of seafood is rendered impeccable and bread gets the perfect crust.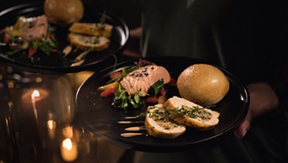 Simplicity.
Sophisticated cooking with ease.
A multiple-course menu with a wide range of dishes poses a challenge to cooks: each element comes with its own set of preparation requirements and must be ready à la minute. The Dialog oven facilitates your cooking process with intelligent programmes – even when preparing sophisticated dishes – and guarantees excellent results.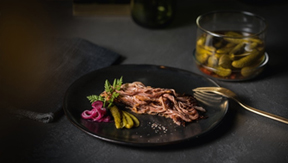 Speed.
With the Dialog oven, you can create even the most time-intensive dishes in virtually no time at all.
Now you have more freedom to experiment with a wider variety of dishes and enjoy more time with your guests. Because the Miele Dialog oven reduces cooking time compared to conventional methods by up to 70 percent – without compromising quality.