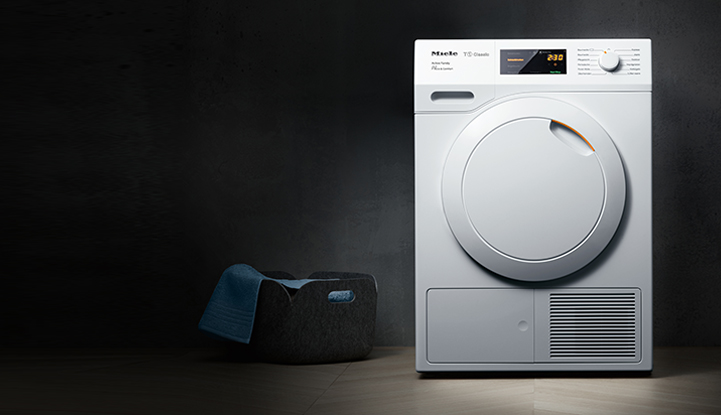 Miele T1 Active
Triple protection: for your laundry, environment and budget.
Unique Miele honeycomb drum, with A++ energy efficiency rating and a new price of £879. Welcome to the world of Miele heat-pump tumble dryers.
Get the special offer model
Highlights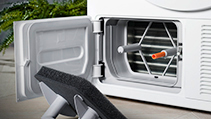 EcoDry technology
Miele's EcoDry technology guarantees consistently low energy consumption and short drying times. The effective interaction of the Miele filter system and the maintenance-free heat exchanger prevents fluff from gathering and reducing the performance.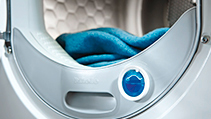 FragranceDos
Miele fragrance flacons with different characters lend the laundry a personal scent. They are produced by a family-run company in the South of France, which has been creating perfumes for more than 130 years. The result: pleasantly fresh laundry with a natural fragrance that will last for up to four weeks.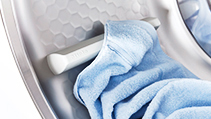 Honeycomb drum
The special honeycomb structure of the drum in the heat pump dryer creates an air cushion when drying, which gently traps the laundry. Thus it is dried gently and evenly and with fewer creases, which saves time during ironing.
Miele T1 Active