Register for your 6 month Wanderlust Wine subscription.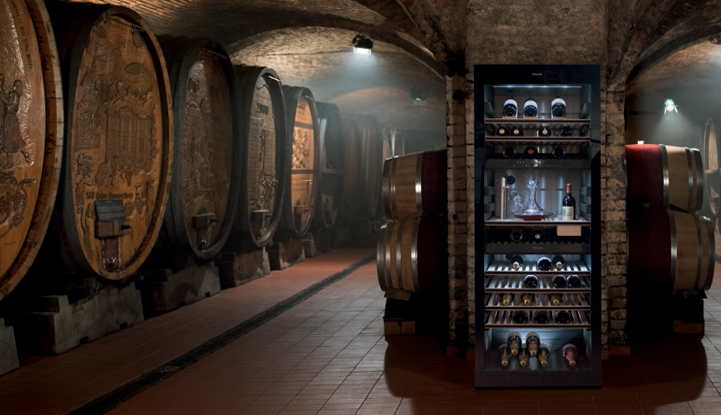 Overview
Register for your 6 month Wanderlust Wine subscription & 5 Year Warranty
Receive a complimentary 5 Year Warranty and a 6 month subscription to Wanderlust Wine with the purchase of a freestanding wine conditioning unit direct from Miele.
Miele are delighted to have partnered with Wanderlust Wine offering sustainable, quality wine made by small producers with honesty and love. With a strong desire to travel, Wanderlust explore new wines, new regions and new styles expanding the boundaries of the wine world we know.
Now, with the purchase of a Miele freestanding wine conditioning unit we'll reward you with a 6 month subscription to Wanderlust Wine so you make the most of your appliance. The subscription delivers 2 bottles of hand-picked wines delivered monthly with stories of their provenance and expert tips on serving conditions so that you can experience the wine just as the wine maker intended.
Wanderlust represent a selection of exclusive artisanal producers from all over the world. These producers are small, extremely passionate about what they do and all share a commitment to sustainability. From growing the grapes to fermenting the juice and bottling their finished wines, they do things in a way that keeps the vineyards naturally healthy and productive over the long term. For example, all the selected wines use organically farmed grapes as a minimum.
Wanderlust Wine were crowned The Independent Wine Merchant of the Year 2017.
To register, simply click the links on the image above.
Discover our Kitchen Inspiration blog Der Kern
We believe that a kitchen is never more beautiful than when it is being used. Discover inspiration from the world of kitchen design and cuisine.
Products

Register for your 6 month wine subscription
With the purchase of the KWT6833 SG or KWT6834 SGS, you will qualify to register for a delightful 6 month wine subscription with Wanderlust Wine.
Miele's wine conditioning units provide the perfect conditions surpassing expectations of the most discerning connoisseurs.
1 Degree Accuracy
It goes without saying that Miele's temperature accuracy is extended to its wine conditioning units – a stable temperature is key to keeping wine in the best condition.
Anti-ageing
UV glass protection prevents damage, or premature ageing to the wine from sunlight allowing the appliance to be positioned anywhere without detriment to its contents. Anti-vibration compressors prevents the maturing process of the wine from being disturbed.
It's all about the cork
The prevention of outside odours into the wine via the cork is handled by replaceable charcoal filtration. To keep the cork in good condition, a slight gradient on the shelves ensures constant contact between the cork and wine.
Discover more
Conditions
Terms and Conditions for Cashback
One 6 month wine subscription
This is a consumer promotion and is only available in England, Scotland and Wales. This promotion does not include the Republic of Ireland and Northern Ireland.
It is not available to the staff of any Miele retailer or Miele employee.
The subscription is available only for purchases made between 15th March 2018 and 31st December 2018. Customers will have until 31st January 2019 to register.
Only one entry is permitted per purchase. Duplicate entries will be deleted.
There is no cash alternative.
Miele reserves the right to withdraw entrant's applications should they suspect any misuse of offer.
Miele can withdraw offer at any time.