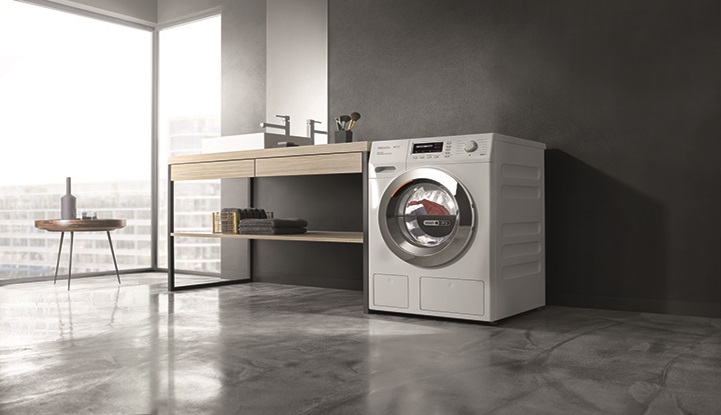 Mieles New range of Washer-dryers
A washer-dryer that meets your high demands without compromise
Inspire me
Highlights
Miele's new Washer-dryers now available online!
Designed with the user in mind
During October 2016 Miele will be releasing three new Washer-dryers, which will be available both online and in-store. Boasting new cutting edge technology and a host of new programs, the new Miele Washer-dryers are designed with the user in mind, whilst still retaining the quality and efficiency expected from a Miele.
Optimal cleaning results
Low wash temperatures and energy-saving programmes are popular in a bid to save energy and protect the environment. Indeed, many textiles can only be washed at low temperatures. If, under these conditions, liquid detergents are used, there is a risk of germs and bacteria remaining in the machine and on fabrics and of deposits and odours occurring.
With the AllergoWash option, Miele offers a treatment method for reducing bacteria and allergens; Freshen up guarantees the fast removal of odours on garments which have hardly been worn; and the Maintenance wash programme presents a reliable alternative for removing deposits from the machine itself.
Would you like to know more?
To learn more about these new appliances, click on the product name below:
Looking for something else? Discover more about Miele's laundry appliances now.
Looking for laundry accessories?
Products