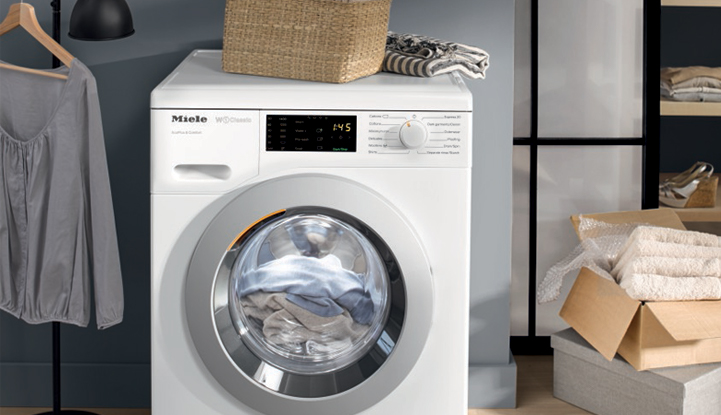 Save £50 on the WDB036
Use voucher code WDB036SAVE to redeem your discount when purchasing on the website. Alternatively, click the link below to register for cashback.
Register here
Overview
Save £50 on the WDB036
About this promotion
Receive £50 off purchases on the WDB036 when purchasing direct or through a Miele retailer. Discount is applicable to the Miele WDB036 by using voucher code WDB036SAVE at checkout or via cashback registration.
Please note that these offers can be redeemed via voucher code if purchasing direct from Miele or cashback registration if you have purchased from a Miele retailer.
When purchasing from a Miele retailer:
If you have purchased from a Miele retailer, please register for your cashback by clicking the registration links on the image above.
When purchasing direct from the Miele website:
Use one of the below voucher codes to redeem your discount by following the below steps:
1. Please make sure you are logged into or create a Miele account.
2. Add the product to basket and enter the voucher code at checkout to receive your discount.
3. Follow the rest of the checkout process
Use code: WDB036SAVE for £50 discount on the WDB036 Washing Machine
Remember to register for a Miele account
Remember to register for a Miele account to receive our latest newsletters about new product information, promotional offers and news from Miele.
Register for a Miele account now
Discover our Kitchen Inspiration blog Der Kern
We believe that a kitchen is never more beautiful than when it is being used. Discover inspiration from the world of kitchen design and cuisine.
Products
Products Valid for Promotion: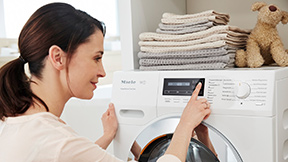 Register for Your Care Collection with the Purchase of Your WDB020 Washing Machine
With the purchase of your WDB020 direct from Miele you can register for your Care Collection.
Make the most of Washing Machine programmes, as well as the CapDos functionality. We are giving you £50 worth of specialist detergent from Miele, which will enable you to reproof jackets, wash outerwear and treat woollen items with the utmost care. The detergent bundle will include 1 x Caps Collection. 1 x Caps Home, 1 x UltraWhite Powder and 1 x UltraColour
Inspire me
Shop the WDB020 now
Terms & Conditions
Terms and Conditions
1. The promotional offer of up to up to £50 cashback on WDB036 applies only to the specified models below.
£50 cashback on the Miele WDB036
2. The promotion will run from 15th July until 30th September. Cashback registrations must be received by 30th October 2018.
4. Only one claim is permitted per qualifying model purchased per customer.
5. This promotion is only available through Miele Online Shop and Miele Direct.
6. This promotion is a consumer promotion and is not available to the staff or family of any Miele retailer or Miele employee.
7. This promotion only applies to new stock and does not include grade B and C.