Highlights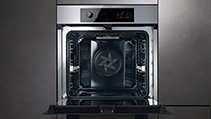 Capacity
The centrepiece of the new products is the large oven interior. With a volume of 76l and 5 numbered shelf levels, the oven interior on these models represent the largest on the market for conventional ovens.
Tested to last. Designed as a place to rest your dishes, the oven door glass is impact tested with a 500g metal sphere and can hold 25kg in weight. The oven is tested to run over 1000 Pyrolytic cleans. That's the equivalent of 1 per week for 20 years.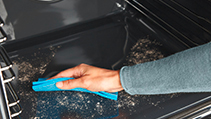 Easy cleaning
Available with Catalytic and Pyrolytic self-cleaning functions, Miele Discovery Ovens also sport Miele's patented PerfectClean finish. This surface finish is characterised by its excellent non-stick properties which makes cleaning incredibly simple.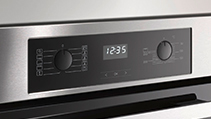 One Man. One Oven.
Miele's build quality is inherent as one factory technician assembles the whole oven from start to finish with their signature in the serial number. It's this level of detail and design integrity that allows us to reach such precise temperatures and superior build quality from the first use, to the thousandth.
Discovery Active Ovens