Miele Experience Centre, London
Our expert advisors are still available to help - please call us on 0330 160 6630 between the hours of 8am - 8pm Monday Friday, or 9am - 4pm on Saturdays
Miele Experience Centre, London
Opening times
Our London Experience Centre is currently closed due to lockdown restrictions.

Contact
Miele Experience Centre, London
Although our London Experience Centre remains closed for the time being, our knowledgeable product experts are available to help you. For information and advice, please call us on 0330 160 6630 or email mieleretailsales@miele.co.uk.
Or if you would like to discuss our appliances in more detail, we can arrange personal appointments by telephone or video call.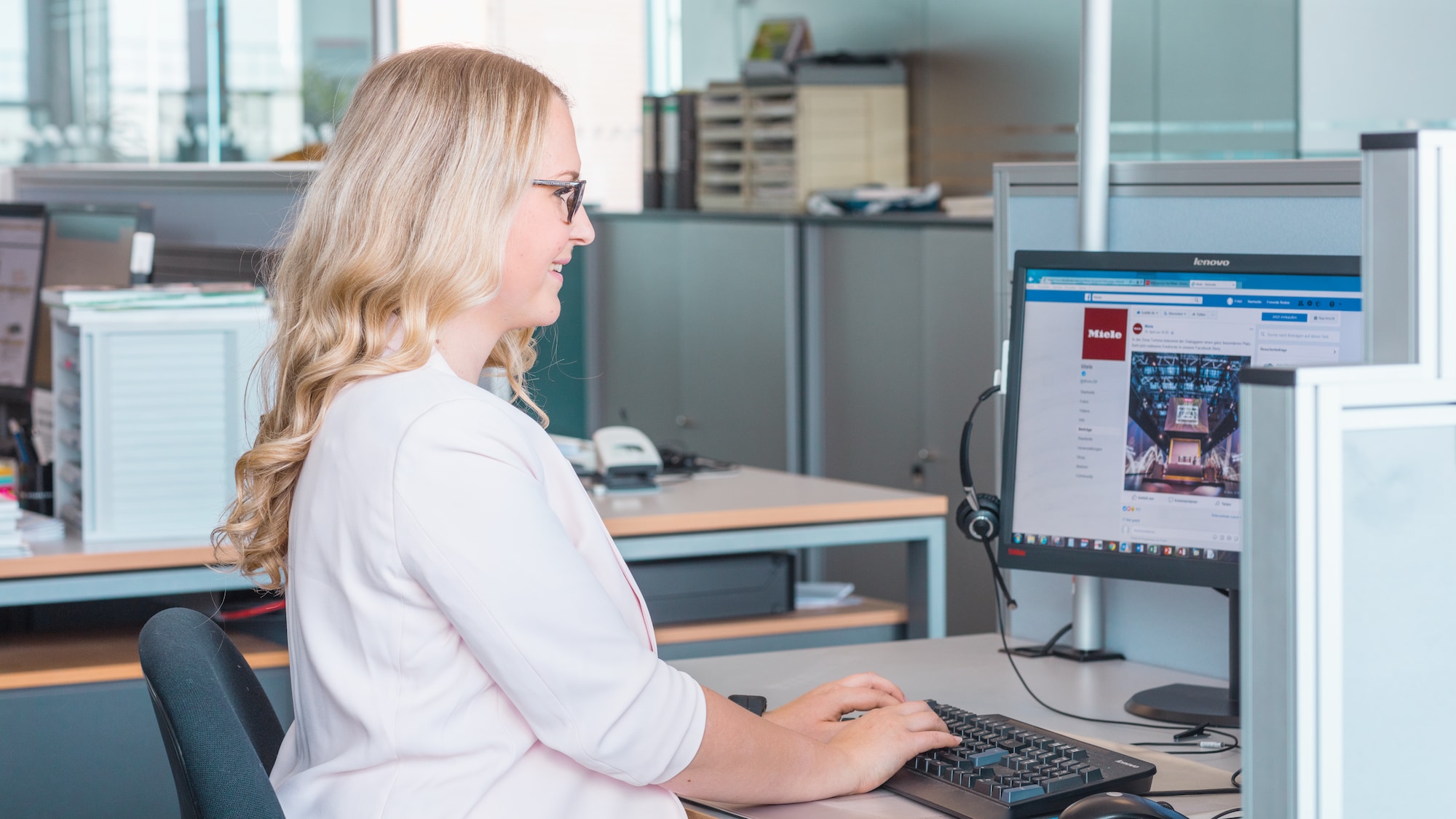 Virtual and telephone consultations
We're still here to give you expert advice
To enable our customers to receive expert appliance advice without compromising safety, we have introduced personal telephone consultations to enable you to speak directly to one of our experts in as much detail as you need to.
We have also introduced virtual consultations using Zoom, so you can speak directly to a product expert in the Miele Experience Centre and view our appliances.
Visit the Miele Experience Centre London to see a full range of cooking and cooling appliances to inspire you when you create your dream kitchen. With highly knowledgeable staff to help you try and test the products you will be amazed at how much the appliances can do. The London experience centre has a great display of Miele appliances with all the latest releases, from the kitchen to the laundry, you'll be able to try it all!
You are also able to try and buy our freestanding washing machines, tumble dryers and dishwashers amongst many other products – our friendly staff are there to help you out if you have questions.
In the Miele Experience Centre London, you can sign up for the Taste for Design courses to see just how to use your Miele Kitchen appliances and experience them hands on while creating masterpieces.