Miele Experience Centre, Abingdon
Our expert advisors are available to help via telephone, virtual or pre-booked, in-person consultations
Miele Experience Centre, Abingdon
Opening times
Please note that the Experience Centre is open for pre-arranged appointments only.

Monday - Friday:
9:00am - 5:00pm

Saturday:
9:00am - 4:00pm

Closed on Sundays and Bank Holidays
Contact
Welcome to the Miele Experience Centre
The Miele Experience Centre is open for telephone consultations, virtual consultations, and pre-arranged in-person consultations. Although we welcome visitors to the Experience Centre, we are operating a strict appointment-only policy to ensure the safety of customers and staff.
To book an in-person appointment, please call 0330 160 6630.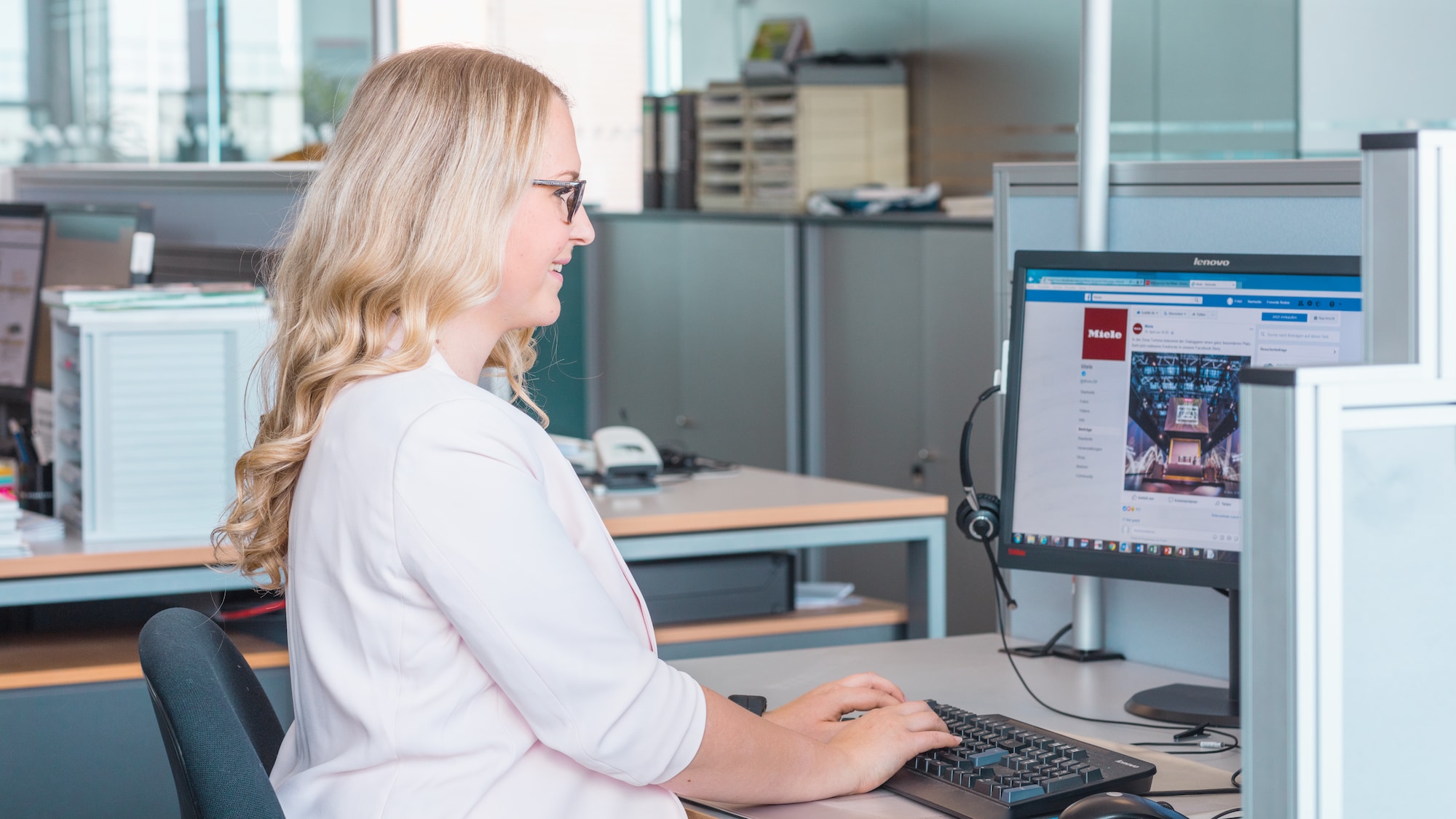 In-person, virtual and telephone consultations
We're here to provide you with expert advice
To enable our customers to receive expert appliance advice without compromising safety, we have introduced personal telephone consultations to enable you to speak directly to one of our experts in as much detail as you need to. To arrange a personal telephone consultation, please call us on 0330 160 6630.
If you would like to see our beautiful appliances for yourself, we also offer socially-distanced in-person consultations at our Oxfordshire Miele Experience Centre, but these must be pre-booked. To arrange an in-person consultation, please call us on 0330 160 6630.
We have also introduced virtual consultations, so you can speak directly to a product expert in the Miele Experience Centre and view our appliances. To learn more, please click the button below:
Our flagship Experience Centre boasts the largest display of Miele appliances anywhere in the UK. Modern, light filled and spacious, it's the perfect place to discover what makes Miele appliances so great. Whether you're looking for a single appliance or you're planning a complete range of appliances for a new kitchen, our friendly product experts are here to give you all of the information you need to make the right choice.
Live products mean that you can get really 'hands on' and you can relax at the coffee bar to chat about your needs.
If you are visiting to order spare parts we strongly recommend calling the spare parts team on 0330 160 6600 in advance. They will be able to determine the part you require, check stock and place your order to save time on the day. We cannot guarantee stock for customers who do not call in advance.
The Miele Experience Centre is conveniently situated just off the A34 in Oxfordshire, with ample free parking right outside.