Reasons to buy Laundry Appliances from Miele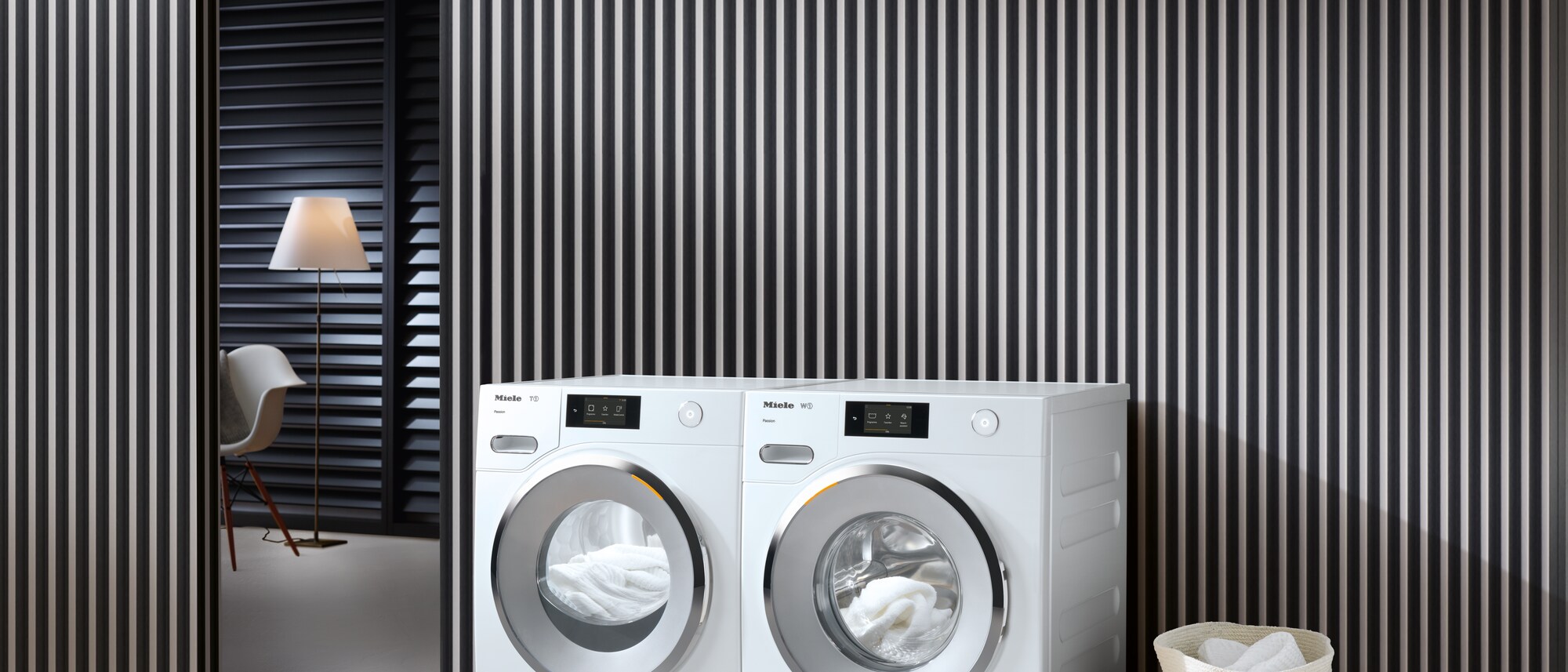 Immer Besser Stories
What is 'Immer Besser' and why is it so important to us. Read below to find out more about our Immer Besser Stories
Immer Besser
Miele is the winner of the 2019 Which? Best Home Appliance Brand and a world leader in the production of premium, high quality, domestic and commercial appliances.
Founded in 1899 Miele has followed its 'Immer Besser' brand promise for 120 years. Translated as 'Forever Better', 'Immer Besser' is in our DNA and every aspect of our products and services is regularly examined and improved.
'Immer Besser' means that every washing machine is designed and tested to perform outstandingly for the equivalent of 20 years' use; from your first load of baby's nappies all the way to graduation gowns.
It is this obsession to detail and genuine craftsmanship that leads to machines which are so quiet that they are used on Navy submarines.
Discover our products
Here are some of our most popular products
WEG 365 WCS PWash & 9kg
W1 Front-loading washing machine
with QuickPowerWash and SingleWash – best wash results in no time.
Delivery time longer than 14 working days
Delivery time longer than 14 working days
WED 125 WCS 8kg
W1 Front-loading washing machine
WER 865 WPS PWash & TDos & 9kg
W1 Front-loading washing machine
with TwinDos, PowerWash and Miele@home for smart laundry care 
Delivery time longer than 14 working days
Delivery time longer than 14 working days
Subject to technical changes; no liability accepted for the accuracy of the information given