£100 cashback on Miele fridge-freezers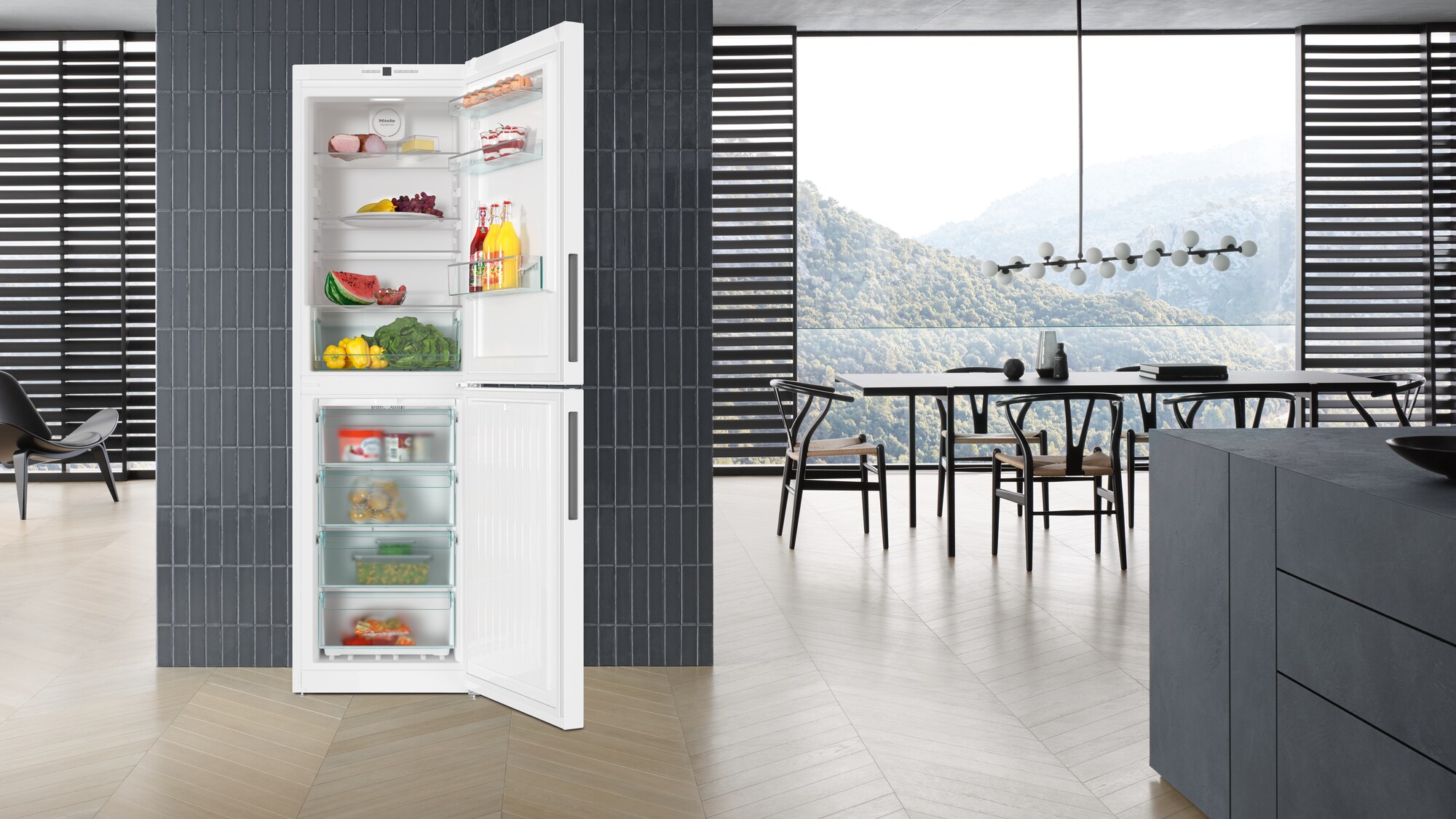 Receive £100 cashback on selected Miele fridge-freezers this summer
Stay cool this summer and keep food fresher for longer with an outstanding Miele fridge-freezer. With renowned Miele quality and £100 cashback on selected models, a Miele fridge-freezer can enhance your home for years to come from just £799*.
Get even more value from a Miele fridge-freezer with £100 cashback
Our classic white freestanding fridge-freezers feature DynaCool to ensure fresh food is perfectly cooled in all parts of the fridge, and a NoFrost freezer compartment that never needs defrosting by hand.
Add great practicality and understated style to your home and claim £100 cashback when you buy any of the models shown below before 31st August 2020.
Subject to technical changes; no liability accepted for the accuracy of the information given
Never defrost again
Miele's NoFrost feature moves cool air around the inside of the freezer to prevent ice from forming. So your food stays in perfect condition and you never need to defrost again.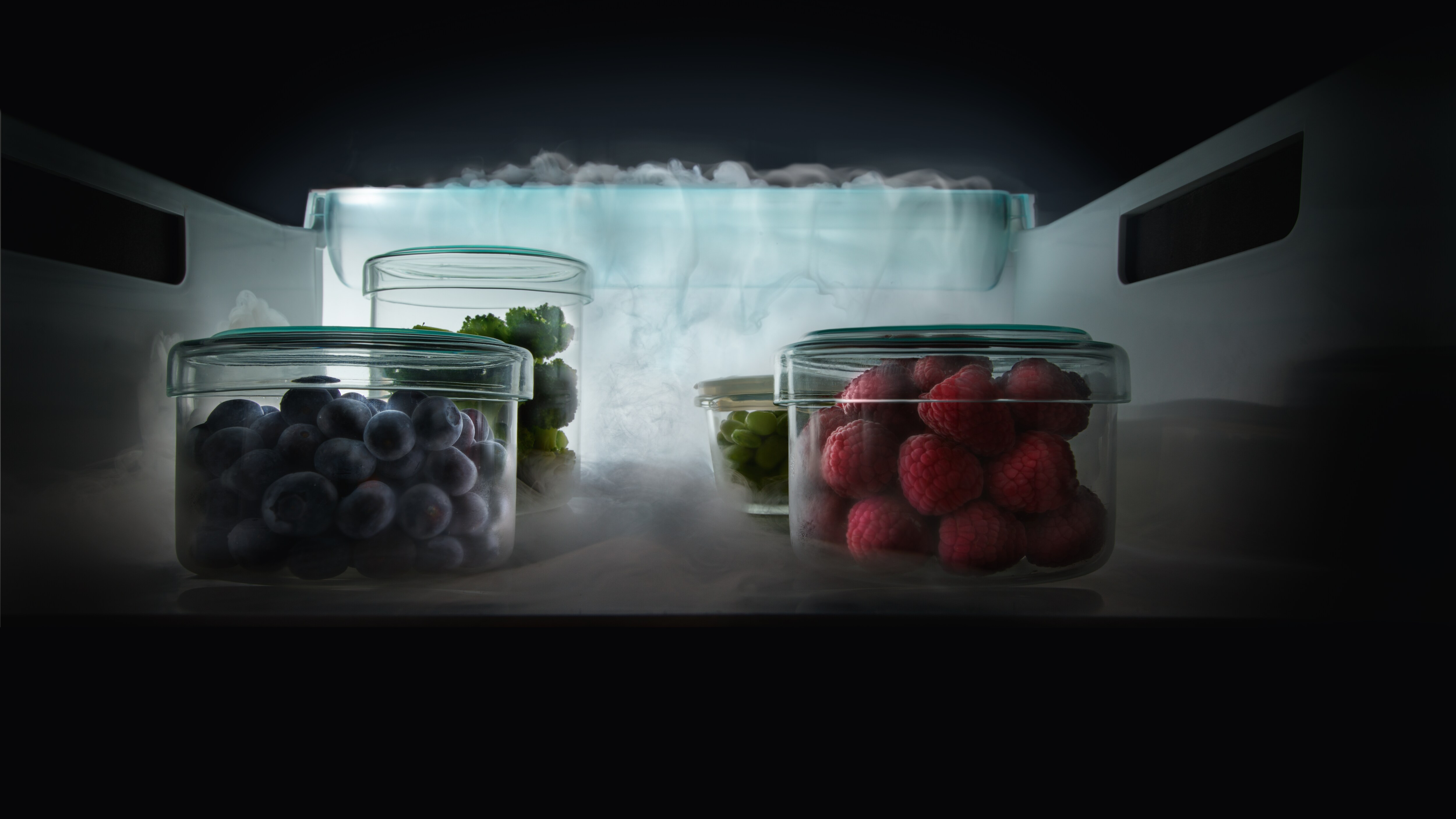 Claim your £100 cashback
Register here to claim your cashback on selected Miele fridge-freezers. Claims are valid for purchases made between 6th May 2020 and 31st August 2020.
Claims must be received by 30th September 2020.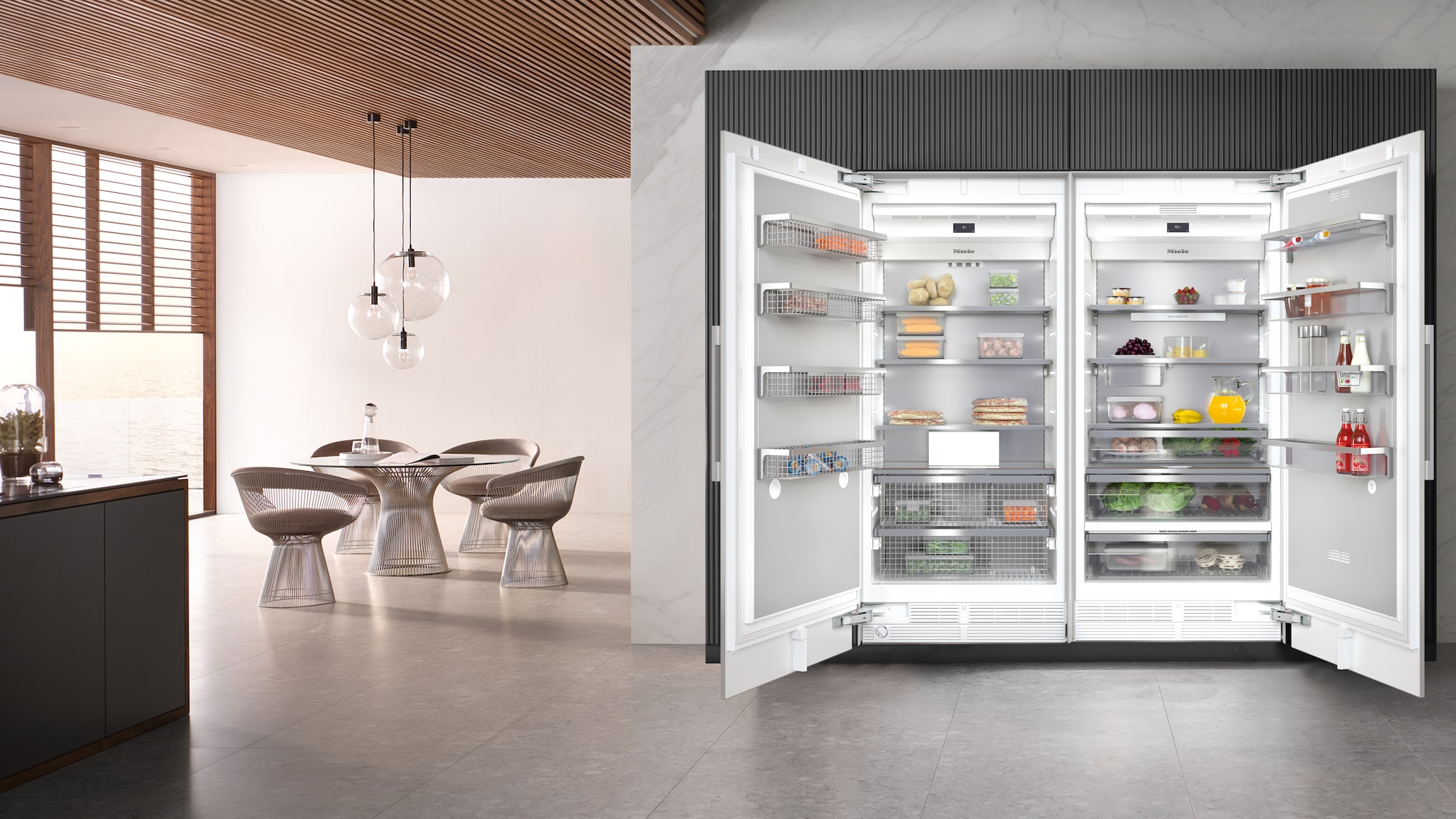 Cooling Appliances
Explore Miele's full range of fridges, freezers and fridge freezers. We've got the right model for your home and lifestyle.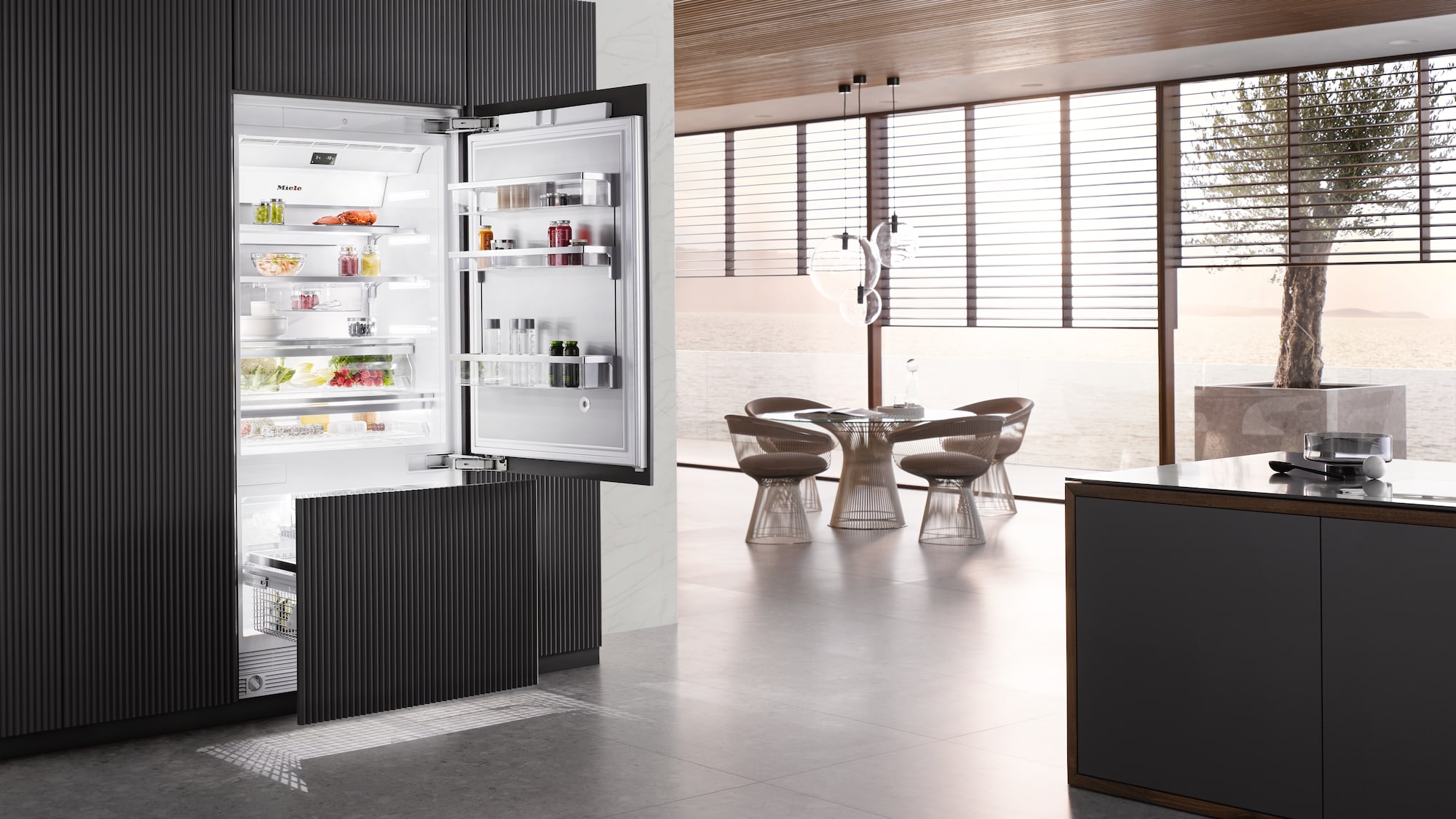 Interest-free Options
You can own a Miele fridge-freezer for less than £75 per month over 12 months with our no-interest, no-deposit payment options.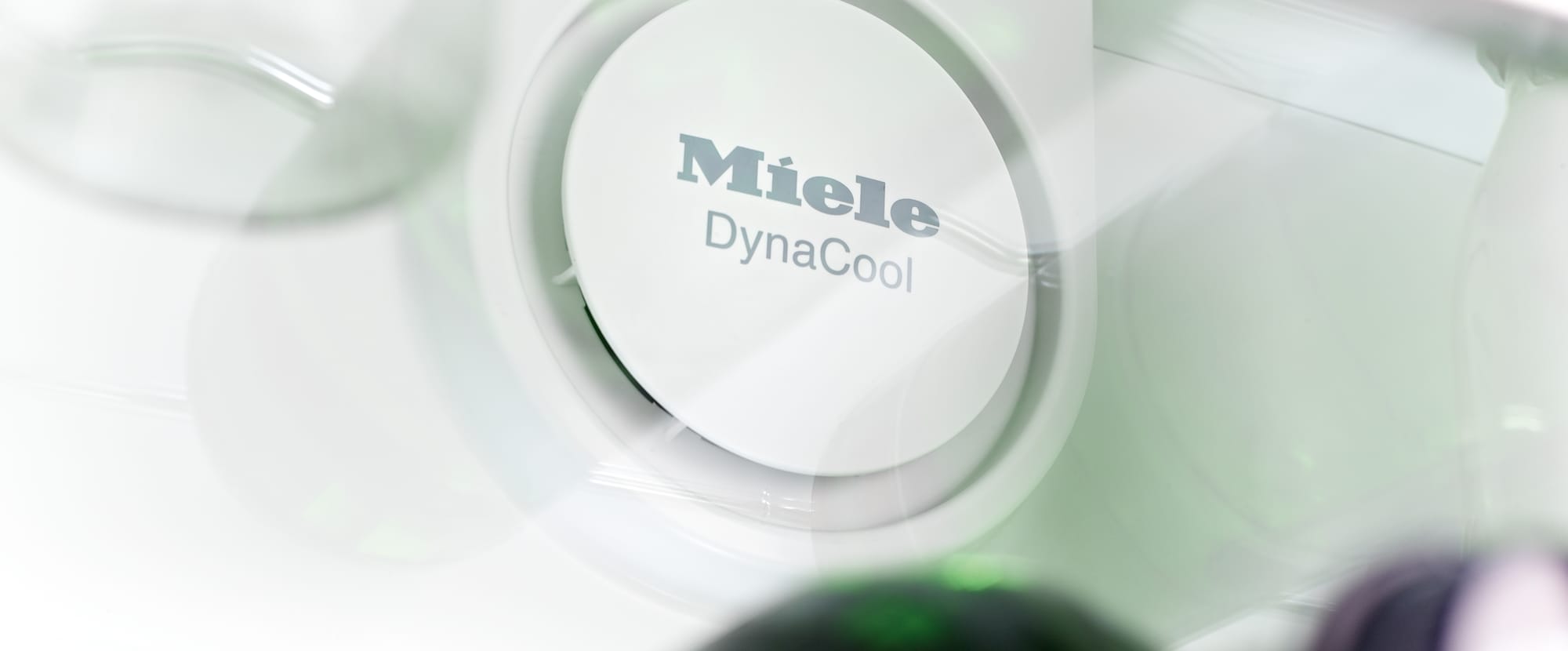 Food Storage Tips
Read our essential advice on careful ingredient selection, storage tips, and batch-cooking meals to help make your food shopping go further.
Terms and conditions
1. The promotional offer of £100 cashback on selected refrigeration appliances applies only to the specified models.
2. The promotional offer is valid from 6th May 2020 until 31st August 2020. Cashback claims must be received by 30th September 2020.
3. Only one claim is permitted per qualifying model purchased per customer.
4. This promotion is only available through Miele Online Shop, Miele Direct and Miele retailers.
5. This promotion is a consumer promotion and is not available to the staff or family of any Miele retailer or Miele employee.
6. This promotion only applies to new stock and does not include grade B and C.
7. This offer cannot be used in conjunction with any other monetary offers.
8. When purchasing an appliance direct from Miele, voucher codes and any other promotions may not be used in conjunction with cashback offers.
9. If you have purchased from a Miele retailer, please register for your cashback by clicking the registration links. Sales Promotion Limited, on behalf of Miele, will deliver the cashback via BACS transfer, within 28 days of validation of your claim.
*Price indication of £799 is based on a purchase of KFN 28132 D white fridge freezer at £899 with £100 cashback claimed post-purchase.