Category
GBP
{"pageLevel-0":"Home","pageLevel-1":"Washer-dryers"}
Washer-dryers
Washing and drying in a single appliance: washer-dryers are the ideal solution when space is limited or if you usually do your laundry in small loads. In this case, the washer-dryer really comes into its own: small loads are washed and dried in a single cycle, saving you time.

Free and fast delivery on all orders over £15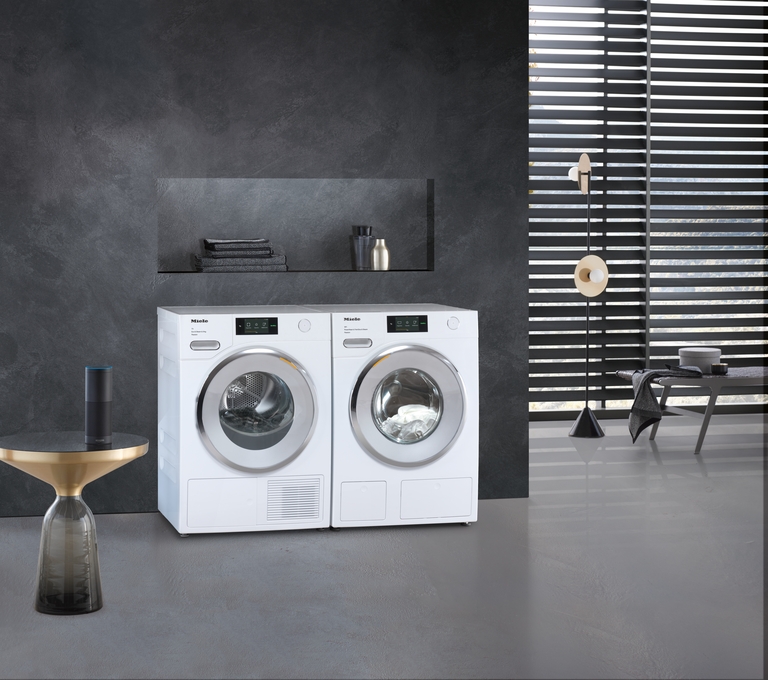 When purchasing any 2 freestanding appliances
SAVE 10%
Enter code DIRECT1019 at the checkout to receive discount
WTF121 WPM PWash 2.0
WT1 washer‑dryer
Home delivery available excl. Northern Ireland
WTF130 WPM PowerWash 2.0
WT1 washer‑dryer
with QuickPower for fast and efficient washing and drying.
Home delivery available excl. Northern Ireland
Home delivery available excl. Northern Ireland
WTH120 WPM PowerWash 2.0 & TwinDos
WT1 washer‑dryer
Home delivery available excl. Northern Ireland
WTZH130 WPM PowerWash 2.0 & TwinDos XL
WT1 washer‑dryer
Home delivery available excl. Northern Ireland
Vacuums, Coffee-Makers and Accessory orders over £ 15.00 also include free delivery, orders of less are charged at £ 6.00. Subject to technical changes; no liability accepted for the accuracy of the information given. See General Terms and Conditions in footer for additional details