Product Detail
GBP
SYSTEM MAINTENANCE: Due to system maintenance, transactions and bookings will not be possible on October 19th from 4:00 am CET – 10:00 CET.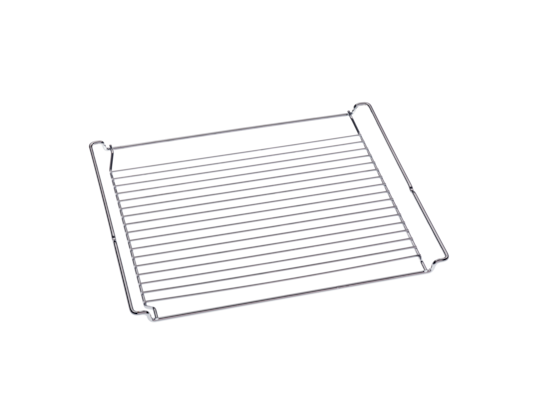 HBBR 50
Genuine Miele baking and roasting rack made from chrome-plated metal.
As a surface on which to rest baking tins and casserole dishes
For grilling simply place on the HUBB 51 multi-purpose tray
For 56 l generation H 2000 appliances
Dimensions: 42.0 cm x 34.35 cm x 2.75 cm
---
Your exclusive advantages
User convenience (1)
Optimum interaction of appliance and accessories
For perfect results
Original Miele accessories were developed especially for Miele kitchen appliances to guarantee perfect results.