Product Detail
GBP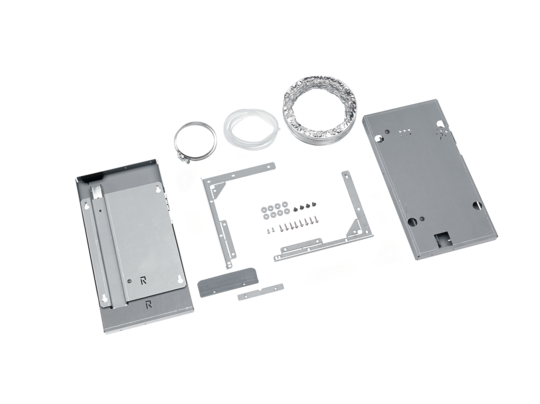 Whether you are looking to replace an appliance or plan a new kitchen – you will find all the relevant installation drawings for your Miele appliance here. Please note that our products should only be installed and maintained by authorised experts. In the event of queries, please ring us for some no-obligation advice!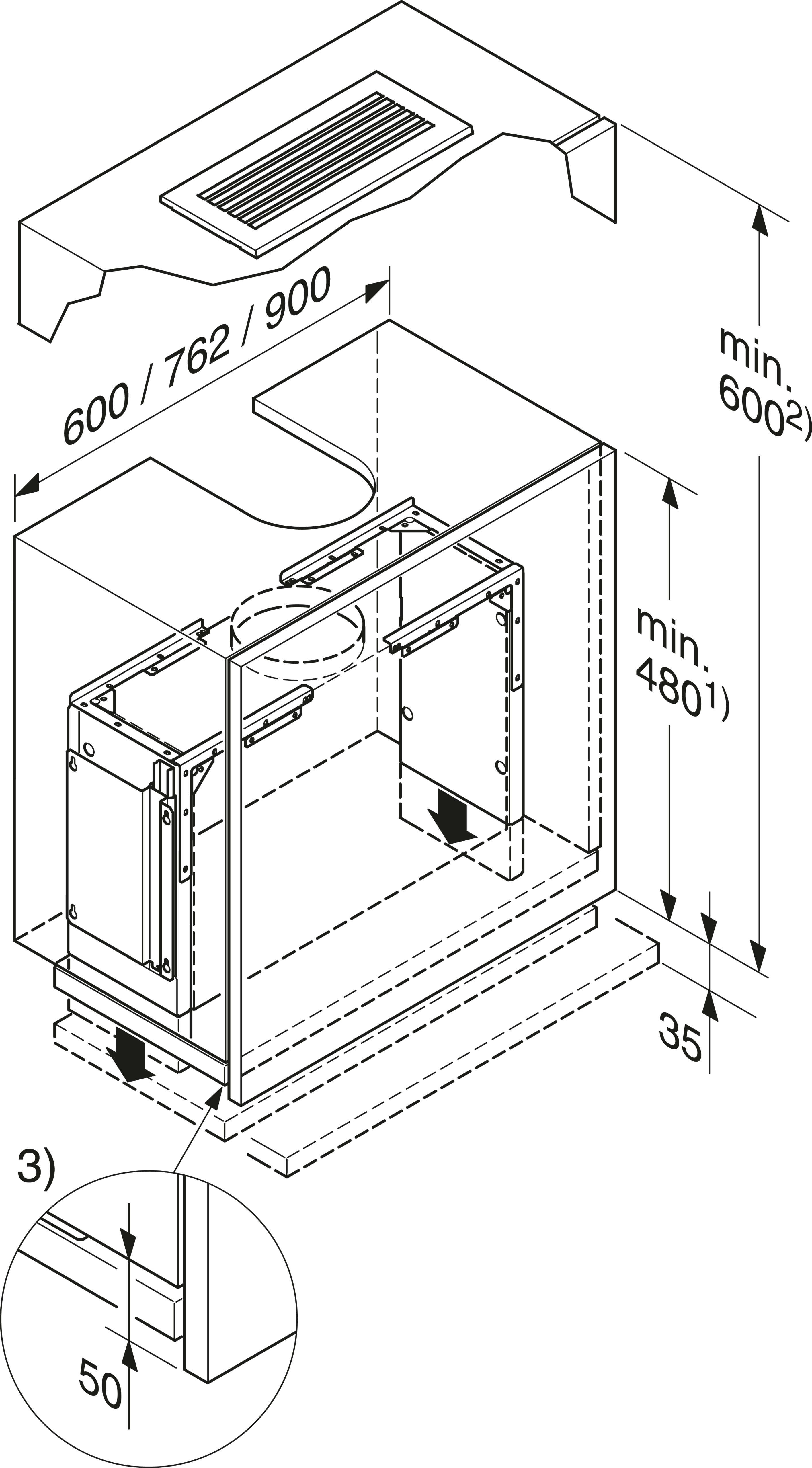 Descriptions
DAR 3000 (Installation drawing)
1. Vented
2. Recirculation with conversion kit DUU 151
3. Cabinet korpus has to be shorten 50 mm compared to the cabinet door.
For all other cabinets
details in DA 3360
3460
2380 and 3490 dimensioned drawings apply.
A housing unit base is not required.
Installing a DA 3490 in a 60 cm wide housing unit is not possible with the drop-down frame.
Safe distance to cook top has to be kept by deepen cooker hoods
Vacuums, Coffee-Makers and Accessory orders over £ 15.00 also include free delivery, orders of less are charged at £ 6.00. Subject to technical changes; no liability accepted for the accuracy of the information given. See General Terms and Conditions in footer for additional details