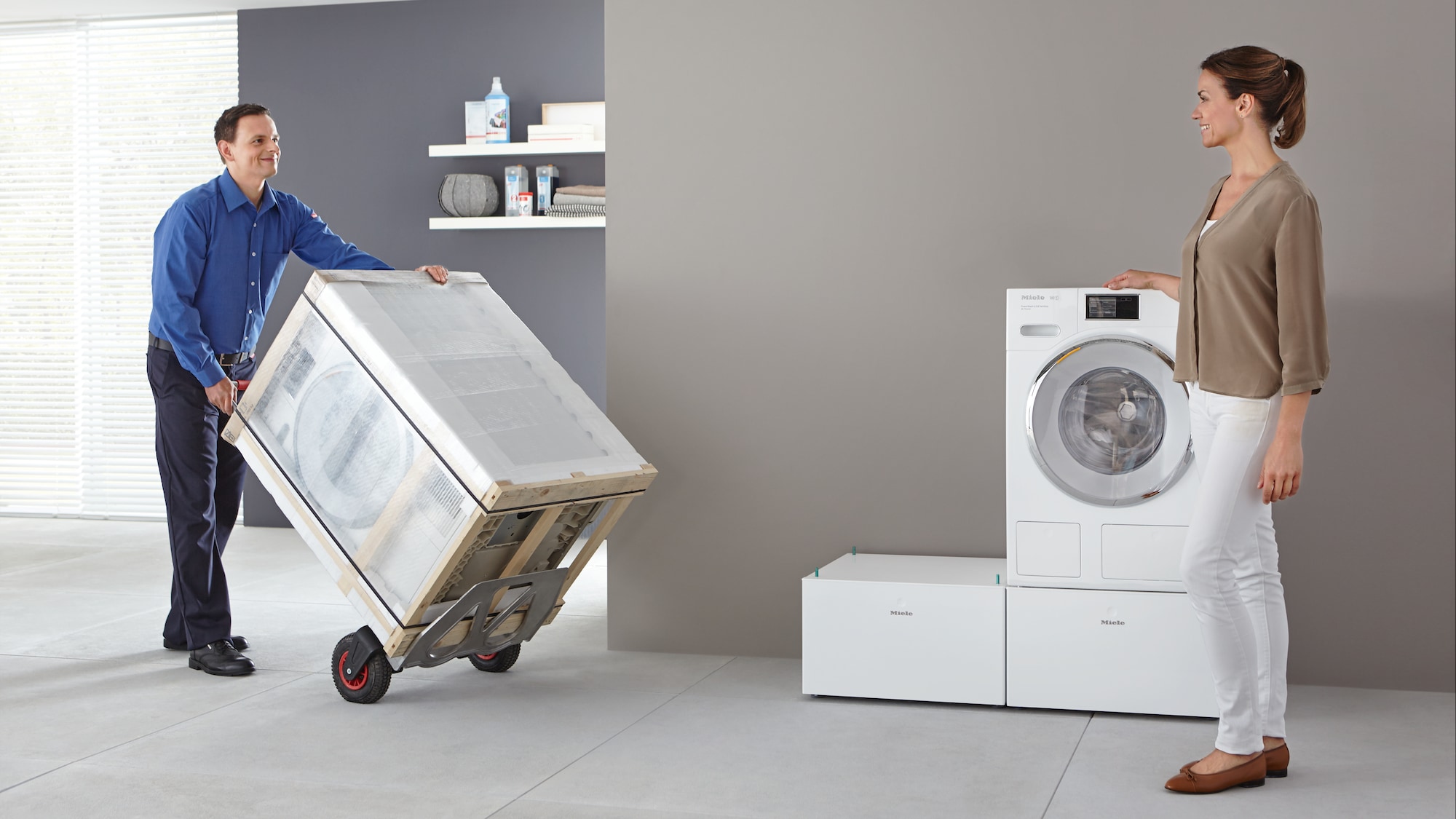 Essential delivery and installation information
Ensuring deliveries and installations go ahead safely and on time
When you buy a Miele appliance and choose our delivery and installation services, it is our priority to get your appliance up and running in your home in a safe and timely way.
Appliance delivery and installation is provided by specialist partners including Kaboodle and Arrow.
Delivery and installation: what to check before we can proceed
Please check the measurement of your new appliance, and make sure your kitchen units are able to accommodate this - we are unable to offer carpentry work to modify units.
Please check that the waste pipe, water supply and electricity connections for the appliance are no more than 1.5 m away from where the appliance will be situated.
Please check that you have suitable power supply to support your new appliance. We are unable to install if the voltage/amps are not sufficient, and we cannot modify electrics.
For dishwashers and laundry appliances, please ensure you have a 13 amp, 3 pin plug socket for connection – we are unable to uninstall or install hard wired machines.
Please ensure all plinths/kickboards are removed prior to the installation team's arrival.​
Disconnection & Recycling
Please ensure your old appliance is emptied and ready for disconnection. We are able to disconnect freestanding wet connected appliances only, if your appliance is hard wired you will need to appoint an electrician. We are not able to modify any furniture in order to disconnect an appliance.
For all refrigeration including freezers the appliance must be empty and fully defrosted. We are unable to collect if this has not been carried out prior to our arrival and we are unable to return to collect at a later date.
We offer recycle only on all appliances, please ensure they are fully uninstalled and ready for our team to remove when we deliver your new appliance.
Appliances with Water Protection System
Our Water Protection System (WPS) is included on all new dishwashers and selected washing machines (those with a WPS suffix in the appliance name).
If your new appliance includes our WPS, it is important to check that this will fit through the space available, as our installers are unable to modify pipework or cabinetry in order to complete the installation.
The WPS is positioned at the water connection point of the dishwasher or washing machine. Measurements are: 13cm H, 8cm W, 4cm D.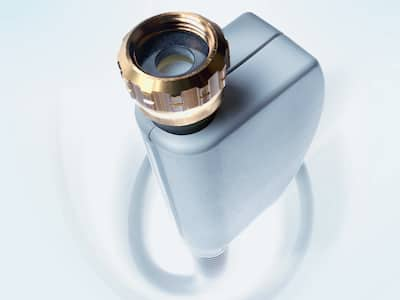 Worktop modification
Our team can modify wooden or laminate worktops for the fitting of a new hob, as long as they are made aware when your installation date is scheduled. Unfortunately, they are not able to modify granite, stone or composite worktops.
It is important that you let us know if you are unsure of any of the above checks, as services may still be charged if you don't provide us with the required information before the delivery date.