The start of a rewarding collection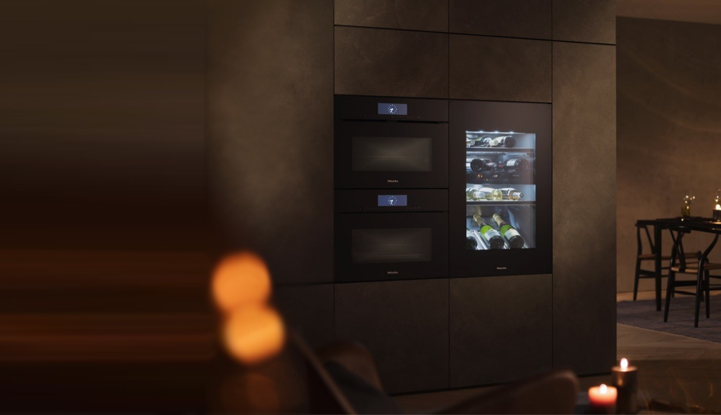 The Start of a Rewarding Collection
Redeem your three exclusive fine wines and start your collection now.
Register now
Overview
The start of a rewarding collection
Miele wine conditioners provide the perfect environment for nurturing the most exquisite wines. That's why when you choose the best, we'll reward you with three exclusive fine wines to start your collection. A Gevey Chambertain from Burgundy, a Meursault by Bollinger and a Pinot Noir from Spell Estate make up the three wines that in the right conditions will improve with age.
If you opt for a wine conditioner from our MasterCool range you'll receive 6 exclusive wines to make the most of the 3 temperature climate zones.
Jeremy Recchione, Gevrey Chambertain
A talented young winemaker producing amazing wines from one of Burgundy's most famous villages for red wine.
Domaine Chanson, Meursault
The Domaine was established in 1750 and is now owned by the Bollinger family (of champagne fame) excellent wines from Meursault one of Burgundy's most evocative sites.
Spell Estate, Sonoma County Single Vineyard Pinot Noir
The Spell family make single site Pinot Noir and are dedicated to showing the beauty of each individual vineyard.
The science behind perfect preservation
It goes without saying that Miele's temperature accuracy is extended to its wine conditioning units – a stable temperature is key to keeping wine in the best condition.
A constant 75% humidity is maintained through Miele's dynamic cooling technology, ensuring the cork remains in perfect condition. Even the shelves have a slight gradient ensuring constant contact between wine and cork.
UV glass protection prevents damage to the wine from sunlight allowing the appliance to be positioned anywhere without detriment to its contents, whilst anti-vibration compressors prevents the maturing process of the wine from being disturbed.
Start your collection now.
Discover our Kitchen Inspiration blog Der Kern
We believe that a kitchen is never more beautiful than when it is being used. Discover inspiration from the world of kitchen design and cuisine.
Products
Conditions
Terms and Conditions
This is a consumer promotion and is only available in England, Scotland and Wales. This promotion does not include the Republic of Ireland and Northern Ireland.
It is not available to the staff of any Miele retailer or Miele employee.
The offeris available only for purchases made between 20th August 2018 and 31st December 2018. Customers will have until 31st January 2019 to register.
Only one entry is permitted per purchase. Duplicate entries will be deleted.
There is no cash alternative.
Miele reserves the right to withdraw entrant's applications should they suspect any misuse of offer.
Miele can withdraw offer at any time.