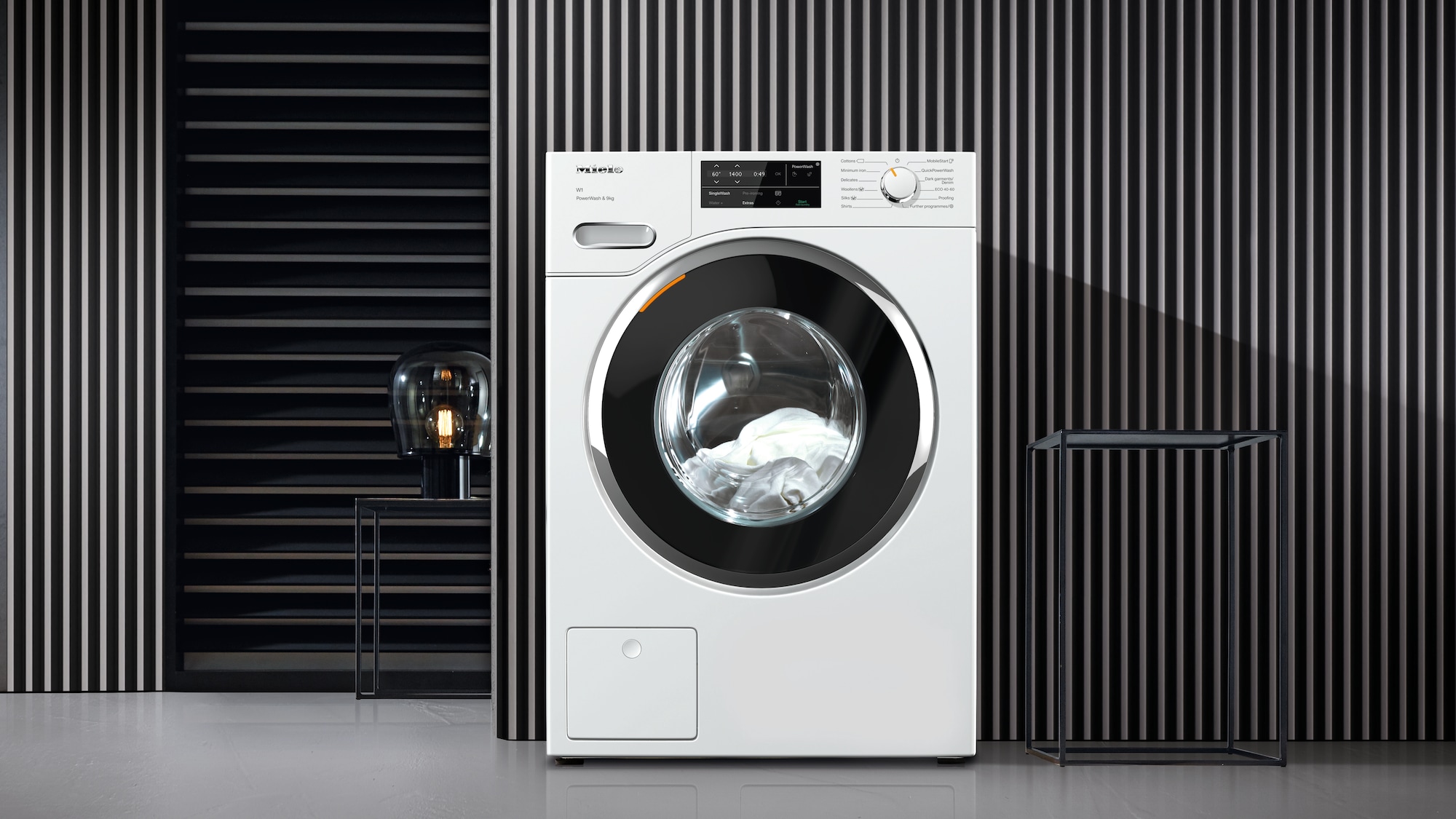 Sustainable laundry appliances for a better tomorrow
Make a better choice
Every Miele appliance is designed to conserve energy and natural resources.
Our washing machines are tested to last for the equivalent of 20 years' use, are built using high grade, recyclable materials, and automatically sense just the right amount of water and detergent to use, and our tumble dryers feature heat pump technology and intelligent features to reduce energy use to a bare minimum.
It's not just our products that are tested to last - the special honeycomb drum in all our laundry appliances is designed to help your clothes last longer too.
We are obsessed with quality that lasts.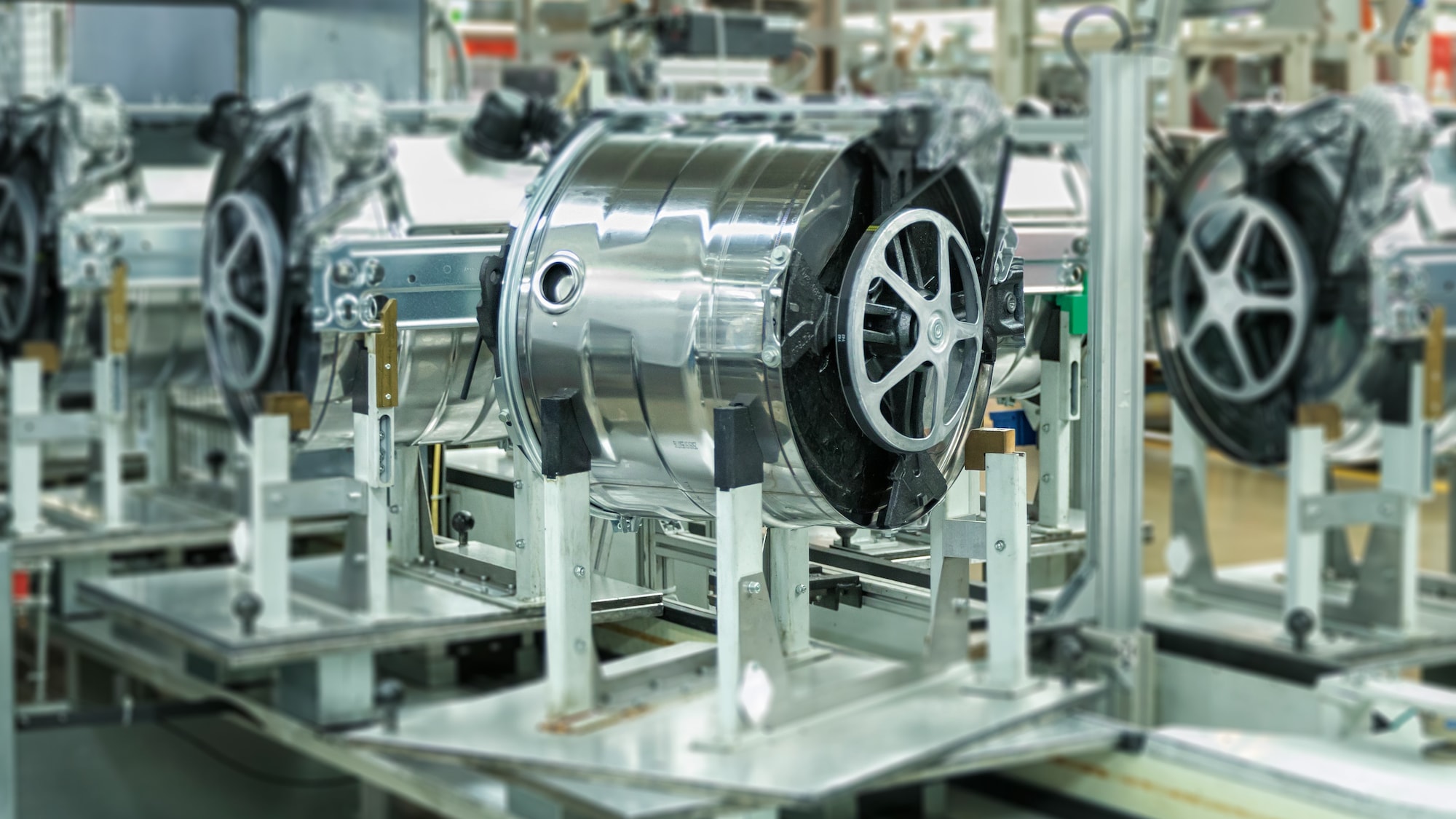 Build quality to last a generation
Tested to last for 20 years' use
We test our washing machines for the equivalent of 20 years' use by running the 95ºC programme for 10,000 hours and by opening and closing the door 60,000 times.
We build our washing machines with high grade materials – 90% of which are recyclable - and ensure they are easy to repair. We also keep spare parts available for at least 15 years, keeping older appliances running perfectly for longer.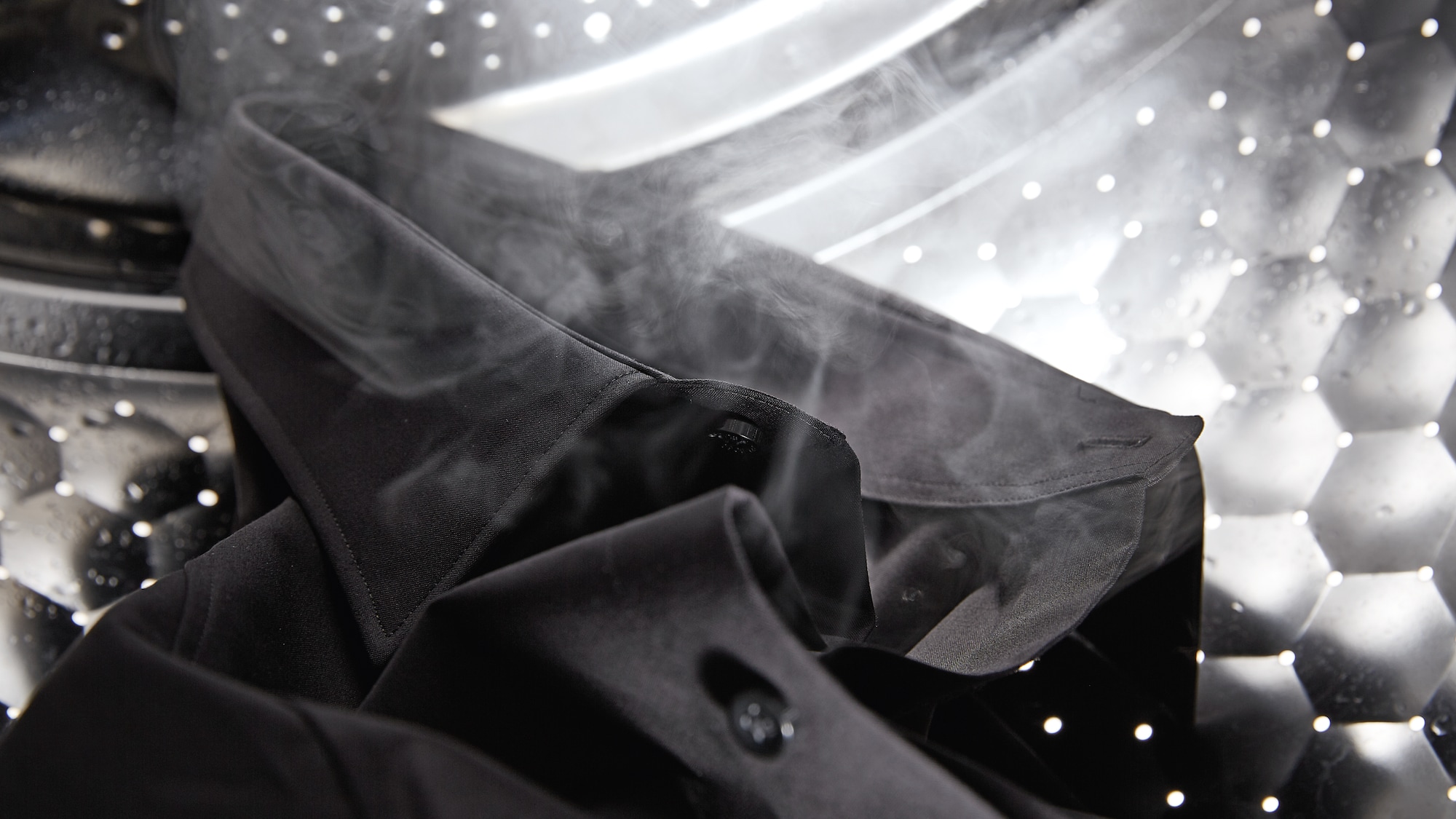 Low water and energy consumption
A lifetime of energy savings
Thanks to our constant focus on sustainability, our washing machines and washer-dryers automatically adjust the amount of detergent and water required for every load, minimising water consumption and reducing detergent use by up to 30%.
Miele tumble dryers with heat pump technology provide a lifetime of energy savings, and they can even sense when clothes are dry and stop the cycle straight away.
Our washing machines are 63% more efficient than our models from 20 years ago. And over the same period our tumble dryers have reduced their energy consumption by 71%.
Efficient laundry appliances, as recommended by Which?
Which? has named these Miele appliances as their Best Buys in recent product tests.
WEG 665 WCS TDos & 9kg
W1 Front-loading washing machine
With TwinDos, CapDosing and WiFiConn@ct for intelligent laundry care.
Delivery time 4-14 working days
Delivery time 4-14 working days
Subject to technical changes; no liability accepted for the accuracy of the information given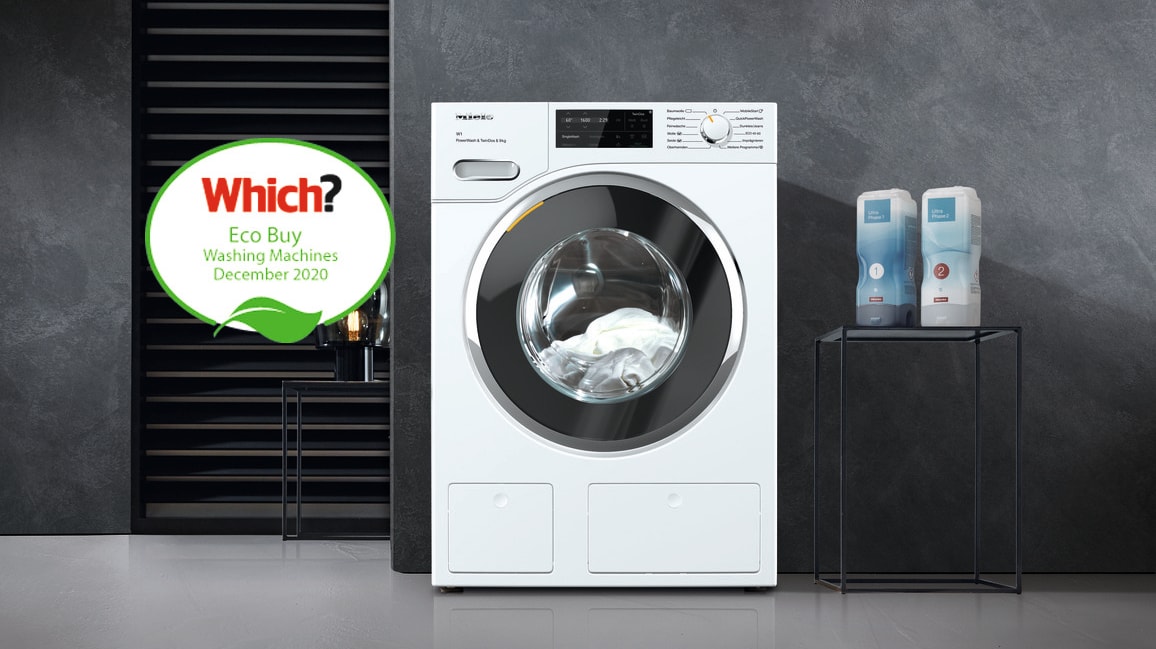 Which? Eco Buy Washing Machines
Selected Miele washing machine models have earned the brand new Which? Eco Buy accolade for appliances that have the least harmful impact on the environment - rewarding energy efficiency, low water usage and ease of repairability of common faults.
Miele washing machines with Which? Eco Buy status: WCR860, WSR863, WER865, WCR860, WGC360, WEG365, WWG360, WSG363, WCG660, WEG665, WWG660, WSG663, WWI860, WSI863, WEI865, WCI860
"If you're looking for a machine that's quick, water efficient and cleans brilliantly, this one should be at the top of your shopping list."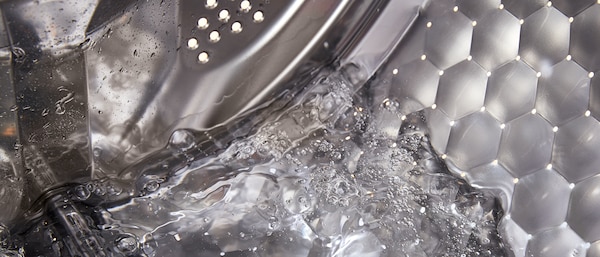 Gentler on the environment, and your clothes
All Miele laundry appliances feature our Honeycomb Drum that creates a cushioning effect for your clothes. Thorough but very gentle cleaning that helps your clothes to last longer.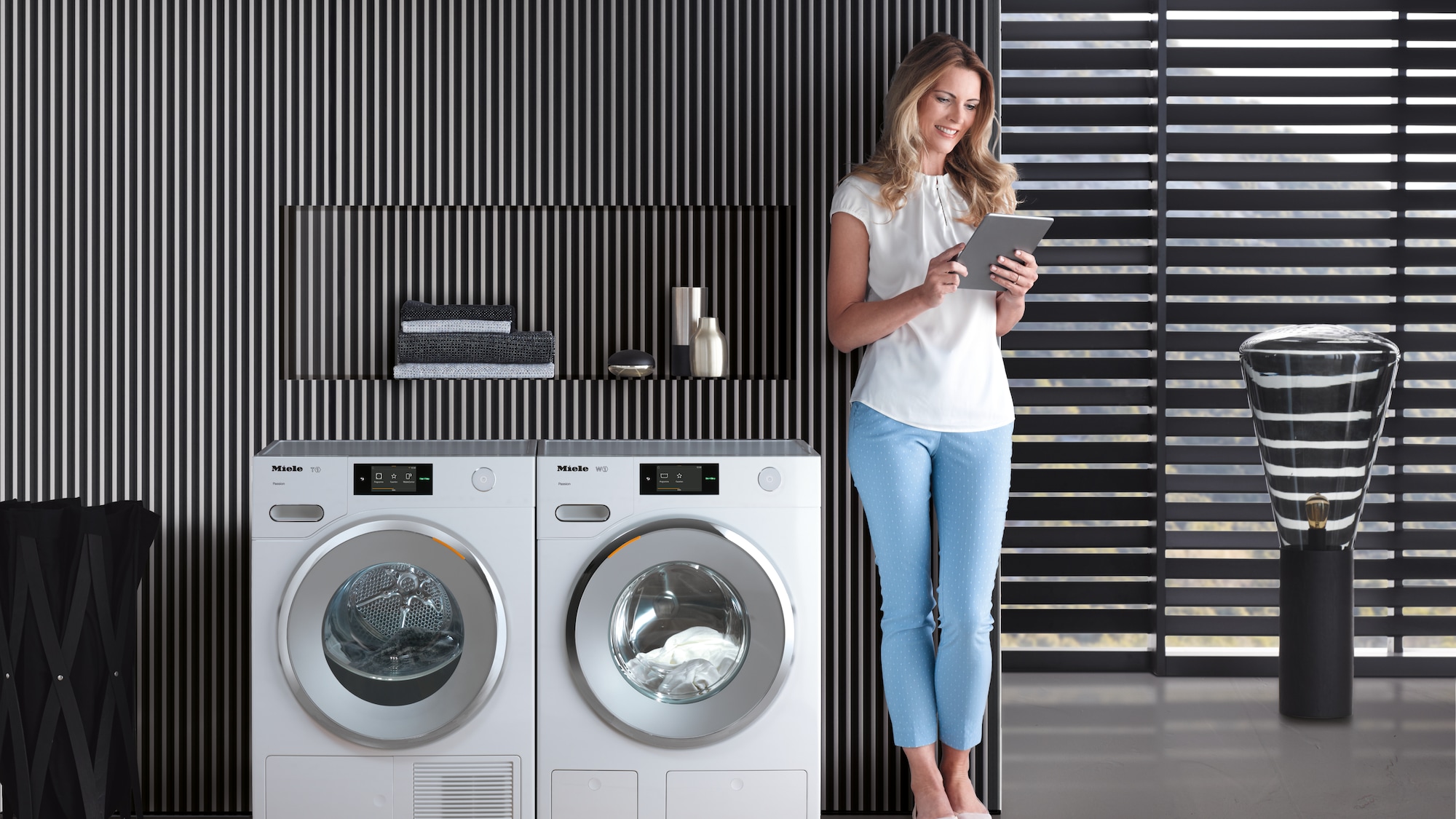 Keep in touch with us
Sign up to our email newsletter for regular offers, recipes and advice on using your appliances as sustainably as possible.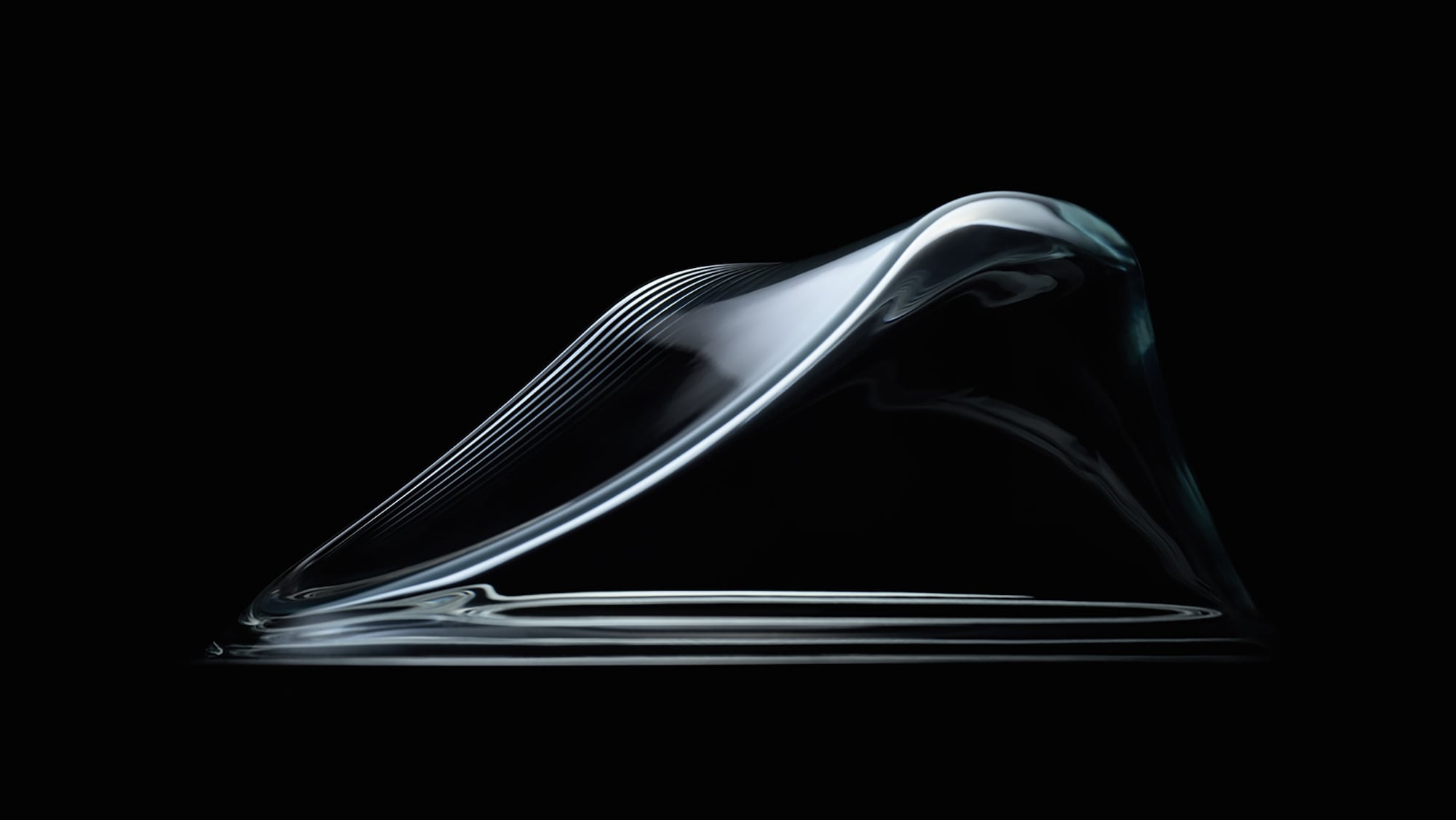 Make a better choice
Every Miele appliance is designed to conserve energy and natural resources. Learn about our other appliance ranges and how they can help you to be more sustainable.