Product Detail
GBP
SYSTEM MAINTENANCE: Due to system maintenance, transactions and bookings will not be possible on October 19th from 4:00 am CET – 10:00 CET.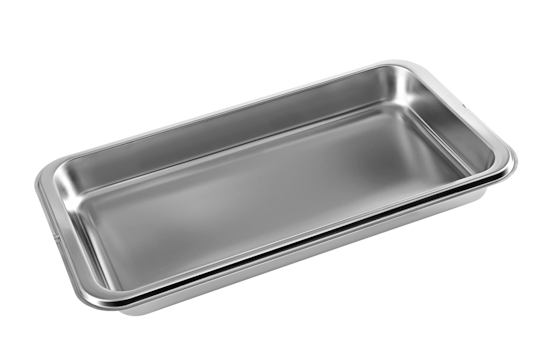 DGG 1/2 - 40 L
Unperforated steam cooking container For DG 7000 steam ovens and DGM 6000/7000 steam ovens with microwave .
For cooking food in sauce, stock or water
 e.g. pasta, rice, soup and casseroles
Capacity: 2.2 l, usable capacity: 1.6 l
Exterior dimensions W x D x H: 375 x 197 x 40 mm
Not suitable for microwave operation!
---
Your exclusive advantages
User convenience (1)
Optimum interaction of appliance and accessories
For perfect results
Original Miele accessories were developed especially for Miele kitchen appliances to guarantee perfect results.