Product Detail
GBP
SYSTEM MAINTENANCE: Due to system maintenance, transactions and bookings will not be possible 09/24-09/25.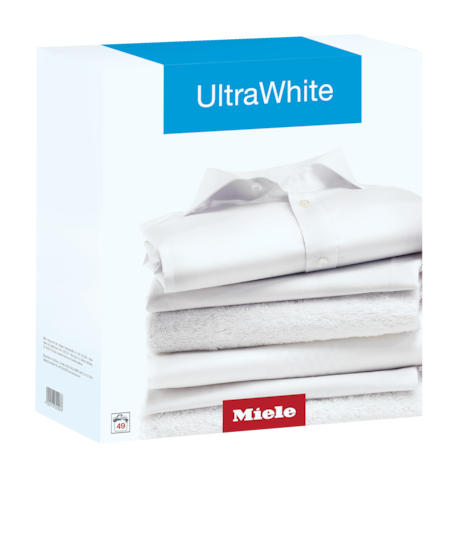 WA UW 2702 P
UltraWhite powder detergent 2.7 kg For optimum results on white textiles and dye-fast coloureds.
Best washing results at 20/30/40/60/95° C
Brilliantly white thanks to powerful formula with active oxygen
Excellent spot removal even at low temperatures
High yield — for 49 laundry loads
Simply perfect laundry care. With Miele.
---
Your exclusive advantages
Cleaning performance (3)
Perfect results
Perfect results every time
The specially developed formula for Miele washing machines gives reliable, perfect washing results.
Stain removal
For brilliant laundry
Excellent stain removal even at low temperatures
UltraWhite – powerful formula
For brilliantly white laundry
UltraWhite will clean your whites thoroughly and hygienically.
Efficiency and sustainability (1)
Tips for sustainable washing
Tips for sustainable washing
Clean and sustainable: take advantage of these tips to get outstanding yet eco-friendly laundry results.