SYSTEM MAINTENANCE: Due to planned upgrades, transactions will not be taken between 21:00 on 24th September to 13:00 on 25th September. We apologise for any inconvenience.
Miele tumble dryer features
Tumble dryers ensure that you can always get your washing dry quickly – regardless of the weather. The textiles are nice and fluffy when they come out of the dryer and, with Miele, you can even add a suitable fragrance if desired. Miele tumble dryers ensure perfect results and save you time, while also reducing energy consumption to a minimum thanks to their intelligent technology.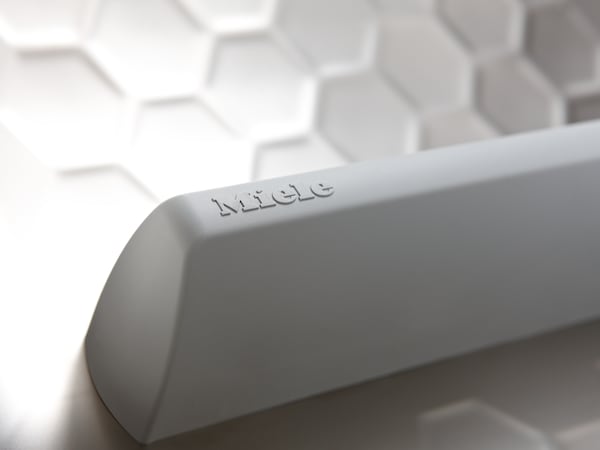 Exclusive to Miele
FragranceDos*
Fragrant laundry just the way you like it.
Freshness for all the senses: with Miele you not only have very bouncy, but also beautifully fragrant laundry.
Maintenance-free heat exchanger
Reliable down to the last detail
Well protected: A filter protects the heat exchanger so it no longer requires cleaning.
Exclusive to Miele
PerfectDry
Precise drying thanks to mineral sensors
Perfectly dried: PerfectDry detects the mineral content of the water and modifies the drying process accordingly.
Exclusive to Miele
EcoDry technology
Savings for the life of your tumble dryer
The filter system and the maintenance-free heat exchanger keep energy consumption and run time low.
Domestic appliance networking with Miele@home*
Cleverly networked
Make your life smart: thanks to Miele@home, you can cleverly network your domestic appliances – for more options.
EcoSpeed
Save time and protect the environment
Double bonus: thanks to EcoSpeed, you can dry your laundry up to 40 minutes faster* with optimum energy efficiency
Features depend on model – images are only examples and used for explanation purposes
2 .

Additional digital offer from Miele & Cie. KG. All smart applications are made possible with the Miele@home system. The range of functions can vary depending on the model and the country.
Subject to technical changes; no liability accepted for the accuracy of the information given. See General Terms and Conditions in footer for additional details.