FragranceDos*
Experience a harmonious balance of fragrances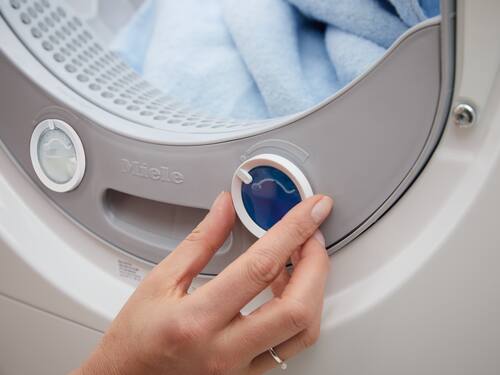 Exclusive to Miele
strong/It is quick to change to another fragrance because 2 scents can be inserted into the easily-accessible filter of the tumble dryer. This allows you to quickly switch between 2 favourite fragrances – and cater for different (fragrance) preferences within the household.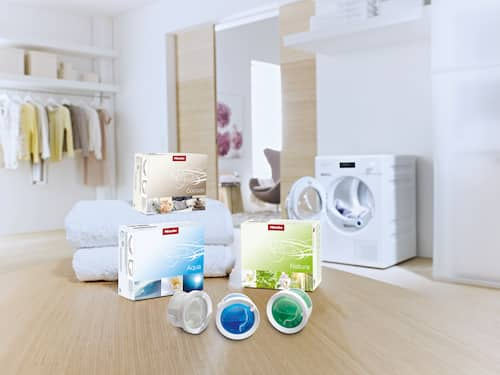 Exclusive to Miele
Sensuous finish for your laundry
FragranceDos envelops your laundry in your favourite fragrance while it is drying. When you remove your laundry from the tumble dryer, not only is it very fluffy, but also pleasantly scented. Just select your favourites from our large choice of different fragrances. Adjust the intensity of the fragrance simply by turning the fragrance flacon. This gives you freedom of choice, even if you switch between programmes. Enjoy the sensuous experience of fragrant laundry – just the way you like it.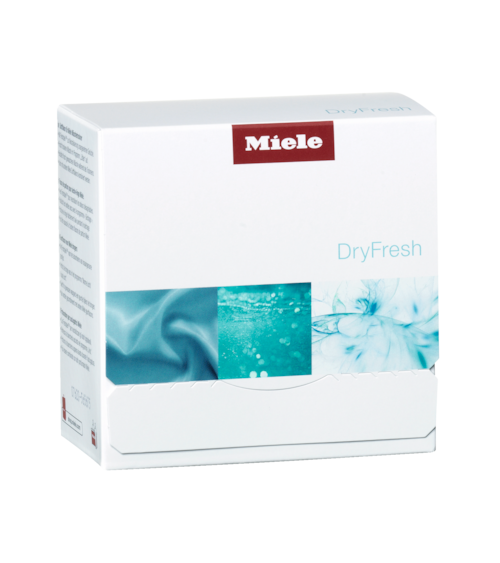 Exclusive to Miele
New: DryFresh fragrance flacon 
Not every item of clothing that has only been worn for a short amount of time has to go straight into the laundry basket. With DryFresh, you can easily freshen up your clothes. Unpleasant odours are neutralised in no time at all. 
Features depend on model. Images are only examples and used for explanation purposes