Cleaning systems
Cleaning? With Miele it's so easy.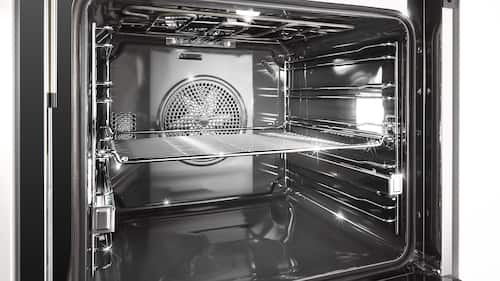 Pyrolytic cleaning and PyroFit accessories
*
It couldn't be more convenient: at high temperatures, the pyrolytic cleaning system removes all food residues from the oven compartment surfaces and turns it into ash – your oven cleans itself! Thanks to PyroFit, wire racks, side runners and FlexiClip runners are also cleaned during this process. The ash can then be easily removed from the oven floor with a cloth.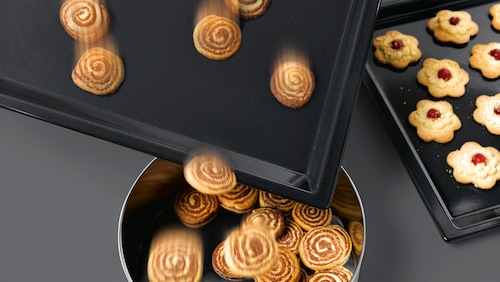 PerfectClean
Making cleaning a breeze. The oven compartment and baking trays feature a unique non-stick surface finish – so food residues and stubborn soiling can be easily wiped off with soapy water. This cuts down on cleaning so you can spend your time on more important things.
Features depend on model. Images are only examples and used for explanation purposes