Wide range of beverages
Huge selection of coffee and tea specialities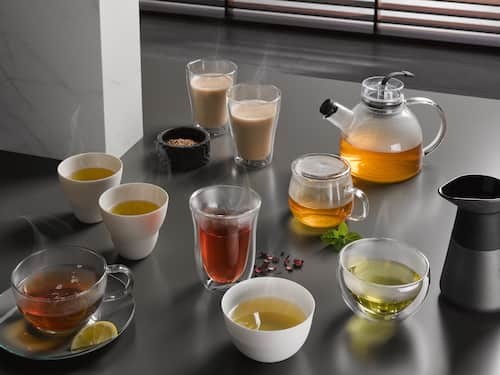 Huge selection of coffee and tea specialities
If you're a tea lover, you can choose between all kinds of varieties and enjoy your own personal tea time. Your coffee machine can prepare a sweet fruit tea, an intense herbal tea or a delicate white tea in next to no time. Precise temperature increments ensure that the water is always dispensed at the ideal temperature – allowing the flavours to fully unfold.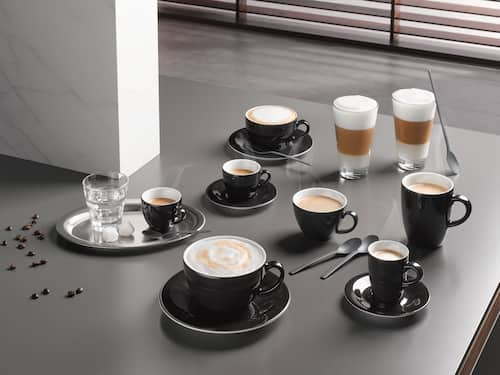 Huge selection of coffee and tea specialities
Discover the full range of coffee specialities with your Miele coffee machine. From an aromatic cappuccino to a strong espresso or a creamy caffè latte to get your day off to the perfect start – your coffee machine can prepare any coffee speciality fully automatically. And it will always use the right bean type, the perfect degree of grinding and the ideal brewing time.
Features depend on model. Images are only examples and used for explanation purposes
Subject to technical changes; no liability accepted for the accuracy of the information given. See General Terms and Conditions in footer for additional details.