Generation 7000 dishwasher baskets
Which basket features would you like?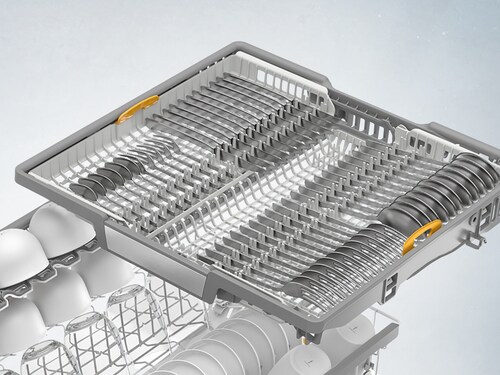 3D MultiFlex tray
Every item of cutlery is separated, food deposits are completely removed and the cutlery is dried perfectly.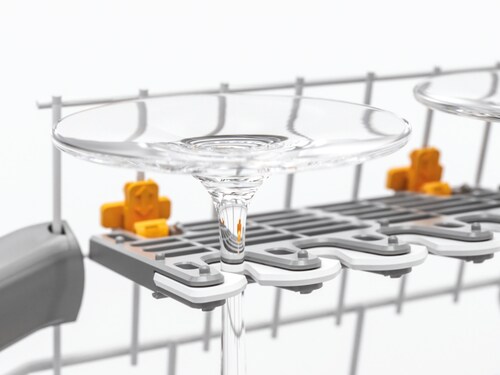 FlexCare glass holder
Unique safe positioning to prevent breakages: integrated silicone padding and non-slip surface.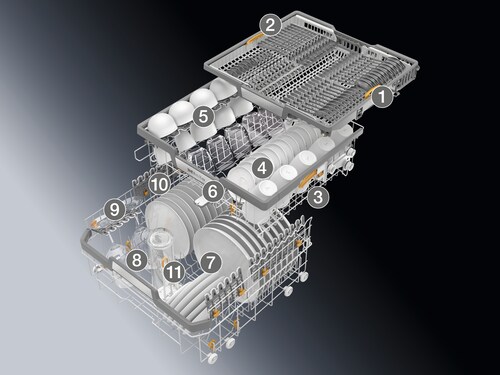 MaxiComfort basket design
3D MultiFlex traybr1 height-adjustable side section on the rightbr2 laterally-adjustable side section on the left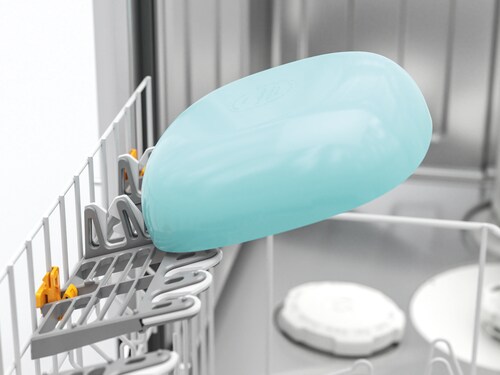 MultiClip
Small items are held securely and perfectly cleaned.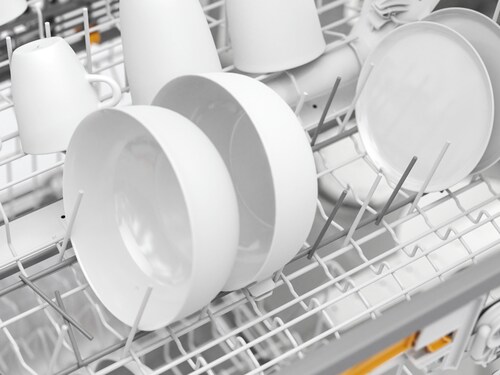 Split hinged row of spikes
Bowls can be perfectly positioned and dried. Non-slip surface for a perfect hold.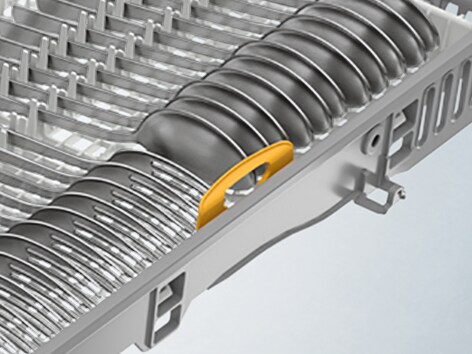 FlexAssist colour coding
Visual assistance: flexible elements are colour coded for easy adjustment of baskets to suit the load.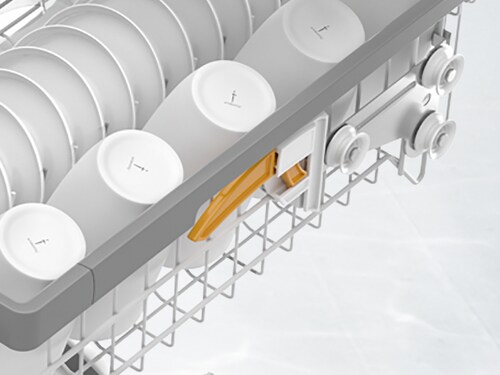 Height-adjustable upper basket
Several options: on all Miele dishwashers, the upper basket is easily height-adjustable.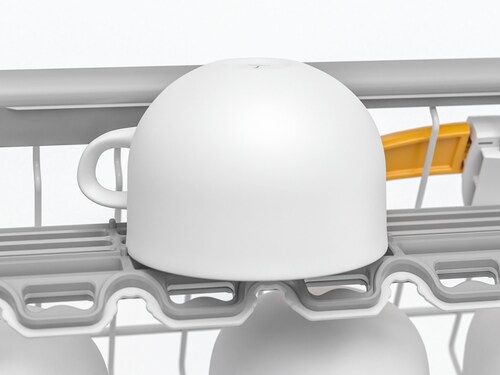 FlexCare cup rack
Protective silicone elements and new non-slip surface for a perfect hold.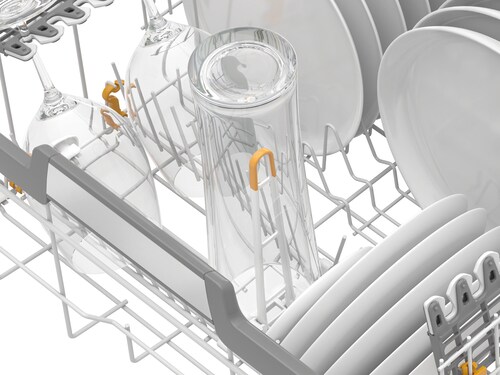 Hinged bottle holder
Absolutely secure: even items such as vases can be thoroughly cleaned using the bottle holder.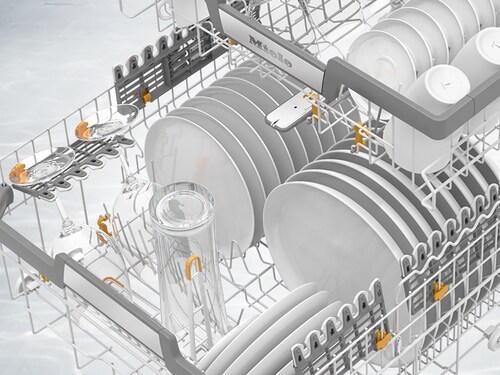 Ergonomic basket handles
Simplifying everyday life: the basket handles make loading and unloading easy.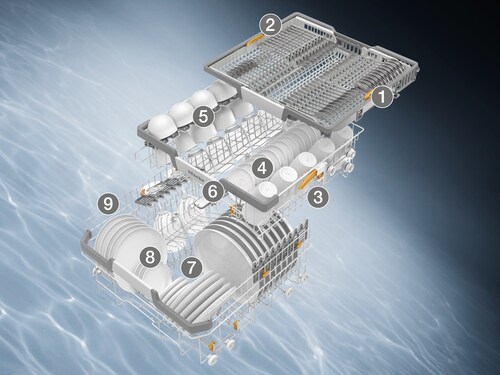 ExtraComfort basket design
3D MultiFlex tray:br1 height-adjustable side section on the rightbr2 laterally-adjustable side section on the left
Features depend on model. Images are only examples and used for explanation purposes