Miele dishwasher designs
What type of appliance would you like?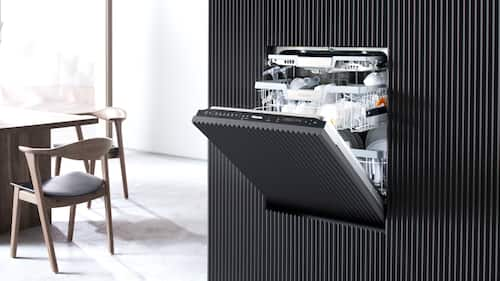 Eye-level installation
Loading without having to stoop: all Miele built-in dishwashers can be installed at an ergonomic height.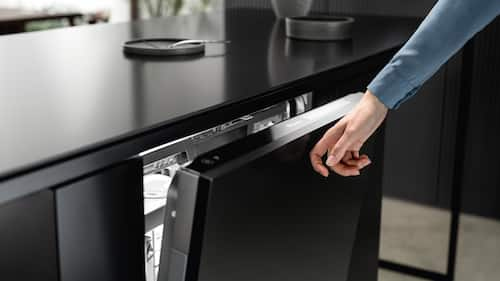 Handleless dishwashers with Knock2open
Tap twice on the front of the appliance and the dishwasher door will open automatically – it does not require a handle.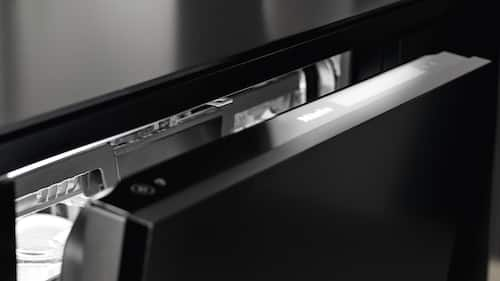 Fully integrated dishwashers
The entire front of the appliance is concealed either behind a kitchen furniture front panel or a stainless steel Miele front panel with a CleanSteel finish. This allows the appliance to be perfectly integrated into the design of your kitchen.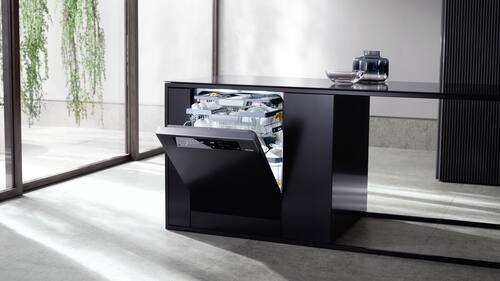 Semi-integrated dishwashers
The appliance front can be matched to the cabinetry of your built-in kitchen – for a completely seamless kitchen design. Alternatively, stainless steel front panels with a CleanSteel finish are also an option.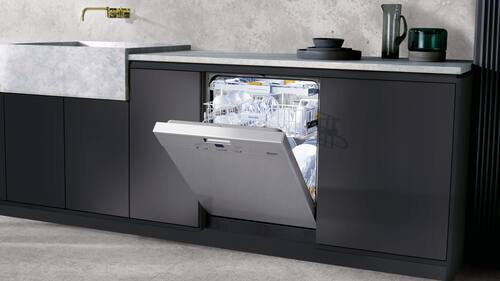 Built-under dishwashers
Ideal as a replacement appliance in an existing kitchen. The appliance can be installed under a worktop. Built-under dishwashers are available in Brilliant white, Havana brown, Obsidian black and CleanSteel stainless steel.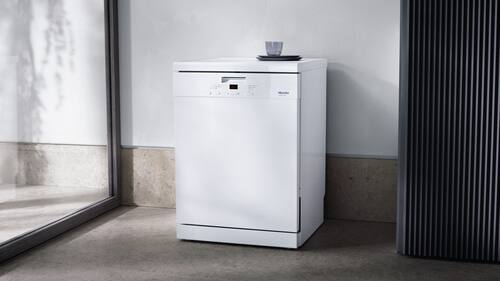 Freestanding dishwashers
Freestanding dishwashers have a hard-wearing lid that can be used as a worktop. As the appliance is not built in, homeowners can simply take it with them if they move and install it in their new kitchen.
Features depend on model. Images are only examples and used for explanation purposes