Optimum care
Optimum care of your Miele appliances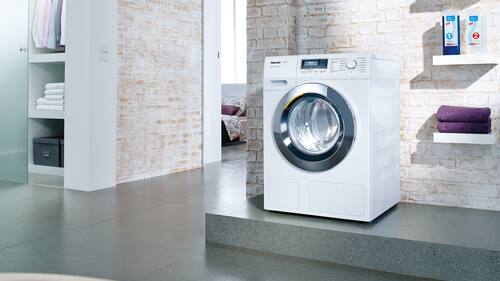 Washing machine
You want your laundry to always be perfectly cleaned in your Miele washing machine. That's why we recommend cleaning your washing machine at regular intervals in order to ensure that it works perfectly throughout its entire service life. With Miele cleaning agents for washing machines, any deposits are removed without trace. This treatment guarantees the performance of your machine.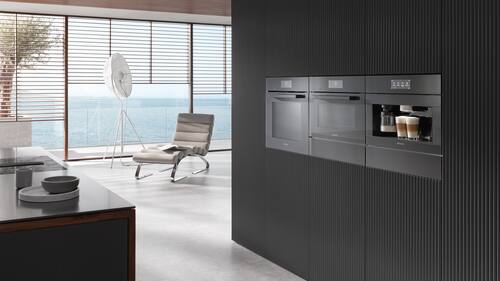 Built-in kitchen appliances
Stubborn stains are often unavoidable during kitchen work. Choosing the correct cleaning agent is very important to ensure that while the stain is removed completely, the surfaces are not damaged and that they can continue to look new for longer. Consequently, Miele provides special detergents and care products for the optimum care of your Miele kitchen appliances. These products make the thorough cleaning of appliances child's play.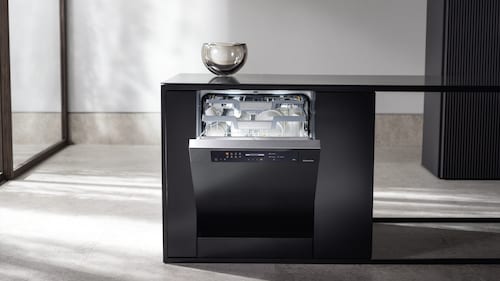 Dishwashers
Perfect dishwashing results can only be achieved in a hygienically clean dishwasher. That's why it is important to remove any limescale and grease deposits which may have built up. For this purpose, Miele offers a range of cleaning and descaling agents. These products developed specifically for Miele dishwashers guarantee hygienically perfect results even in older appliances.
Features depend on model. Images are only examples and used for explanation purposes
Subject to technical changes; no liability accepted for the accuracy of the information given. See General Terms and Conditions in footer for additional details.