Machine care
Top care for many years of reliable service.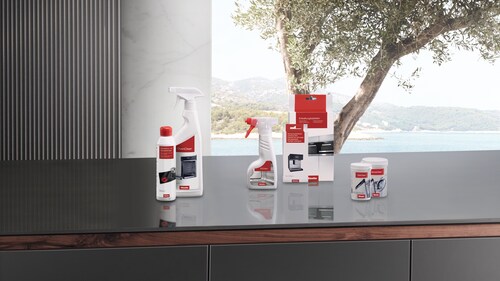 Top care for many years of reliable service.
Miele domestic appliances are characterised by their first-class quality, high performance, and timeless design. Miele offers care products that take good care of your Miele appliances. These products are developed and tested in Miele laboratories in cooperation with selected manufacturers. brUsing care products from Miele ensures that your valuable Miele appliances do not suffer damage and stay looking new for longer. This care and attention also supports the perfect functioning of your domestic appliances over their entire life cycle.
Features depend on model. Images are only examples and used for explanation purposes
Subject to technical changes; no liability accepted for the accuracy of the information given. See General Terms and Conditions in footer for additional details.