Product Detail
GBP
SYSTEM MAINTENANCE: Due to system maintenance, transactions and bookings will not be possible on October 19th from 4:00 am CET – 10:00 CET.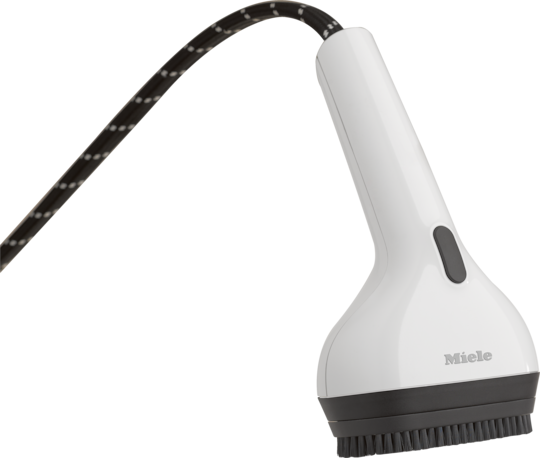 ST 30
Steamer/SteamJet for Miele steam ironing systems.
Easy smoothing of hanging textiles such as jackets
Premium brush attachment supports the restoration of fibres
Suitable for all FashionMaster ironing systems
---
Your exclusive advantages
User convenience (1)
Optimum interaction of appliance and accessories
For perfect results
Genuine Miele accessories were developed especially for Miele appliances in order to guarantee perfect results.