Product Detail
GBP
SYSTEM MAINTENANCE: Due to system maintenance, transactions and bookings will not be possible on October 19th from 4:00 am CET – 10:00 CET.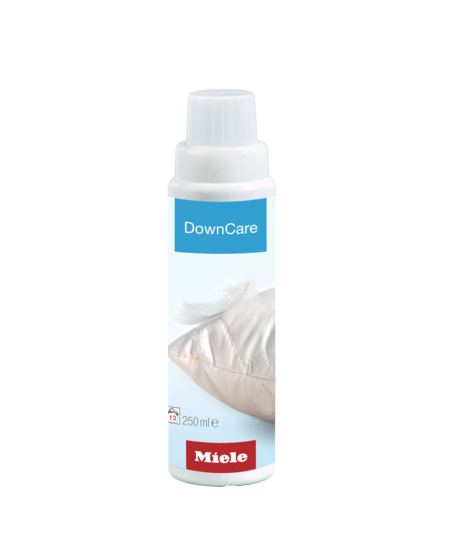 WA DF 252 L
Special detergent for down 250 ml ideal for pillows, sleeping bags or high-quality down clothing.
Maintains the elasticity of down feathers
Also maintains the breathability of down clothing
Down does not clump and remains fluffy
Highly effective — for 13 laundry loads
Simply perfect laundry care. With Miele.
---
Your exclusive advantages
Cleaning performance (2)
Perfect results
Perfect results every time
The specially developed formula for Miele washing machines gives reliable, perfect washing results.
Special detergent for down
Ideal for down
Clean pillows, sleeping bags and down-filled clothing gently and efficiently using the special down detergent.
Efficiency and sustainability (1)
Tips for sustainable washing
Tips for sustainable washing
Clean and sustainable: take advantage of these tips to get outstanding yet eco-friendly laundry results.