Product Detail
GBP
£3.99 Delivery charge for orders between £0.00 and £49.99. Free of Charge from £50.00
View in 360
View in AR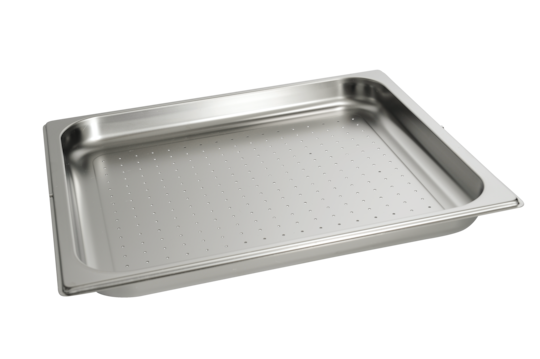 Perforated steam cooking containers For blanching or cooking vegetables, fish, meat and potatoes and much more
Capacity: 5.4 l, useable capacity: 3.3 l
Exterior dimensions W x D x H: 448 x 386 x 40 mm
Made from treated stainless steel, wall thickness 0.6 mm
Professional accessories manufactured in Europe
Made to fit Miele combination steam ovens
DGGL 12
Perforated steam cooking containers For blanching or cooking vegetables, fish, meat and potatoes and much more
Subject to technical changes; no liability accepted for the accuracy of the information given. See General Terms and Conditions in footer for additional details.
Perforated steam cooking containers For blanching or cooking vegetables, fish, meat and potatoes and much more
Capacity: 5.4 l, useable capacity: 3.3 l
Exterior dimensions W x D x H: 448 x 386 x 40 mm
Made from treated stainless steel, wall thickness 0.6 mm
Professional accessories manufactured in Europe
Made to fit Miele combination steam ovens
Your exclusive advantages
User convenience (1)
Optimum interaction of appliance and accessories
For perfect results
Original Miele accessories were developed especially for Miele kitchen appliances to guarantee perfect results.
Read more