Product Detail
GBP
SYSTEM MAINTENANCE: Due to system maintenance, transactions and bookings will not be possible 09/24-09/25.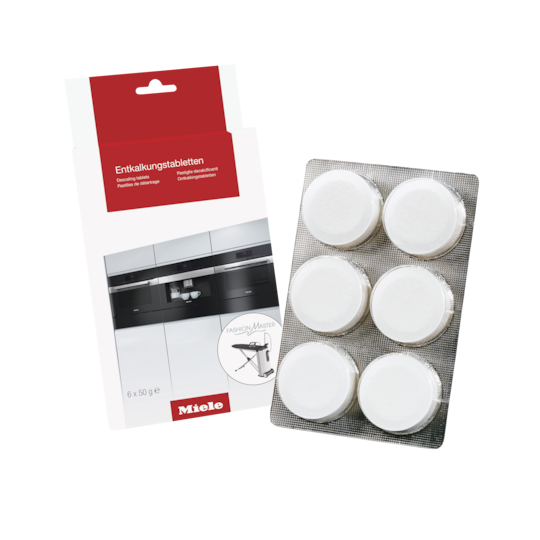 GP DC CX 0061 T
Descaling tablets, 6 tablets for coffee machine, steam oven, FashionMaster, oven/cooker with Moisture plus.
Thorough removal of deposits and limescale
Highly effective cleaning with gentle descaling
Fine-tuned formula — Special Miele formula
No chemical residues after descaling
---
Your exclusive advantages
Maintenance (1)
Miele Cleaning Products
Perfect results every time
The formula especially developed for Miele appliances stands for reliable, perfect results.