Product Detail
GBP
SYSTEM MAINTENANCE: Due to system maintenance, transactions and bookings will not be possible on October 19th from 4:00 am CET – 10:00 CET.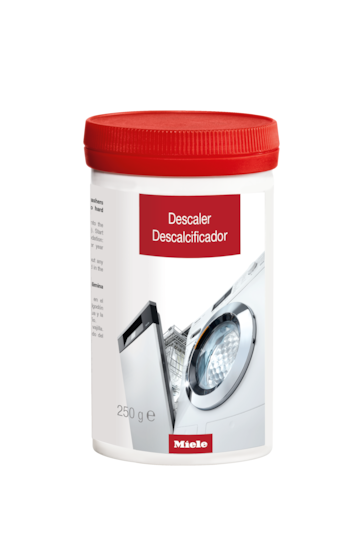 GP DC WG 0252 P
Descaler 250 g Removes harmful limescale deposits from dishwashers and washing machines.
Mild and gentle thanks to natural citric acid
Treats heating rods, drums and other components gently
Ensures optimum machine performance — Special Miele formula
Use 1-3 times per year when needed
---
Your exclusive advantages
Maintenance (1)
Miele Cleaning Products
Perfect results every time
The formula especially developed for Miele appliances stands for reliable, perfect results.