Product Detail
GBP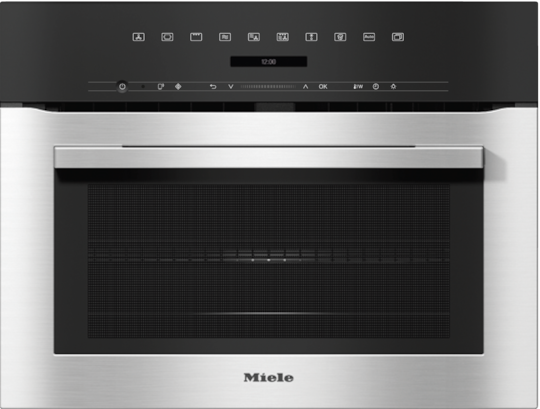 Your exclusive advantages
Features depend on model – images are only examples and used for explanation purposes
Whether you are looking to replace an appliance or plan a new kitchen – you will find all the relevant installation drawings for your Miele appliance here. Please note that our products should only be installed and maintained by authorised experts. In the event of queries, please ring us for some no-obligation advice!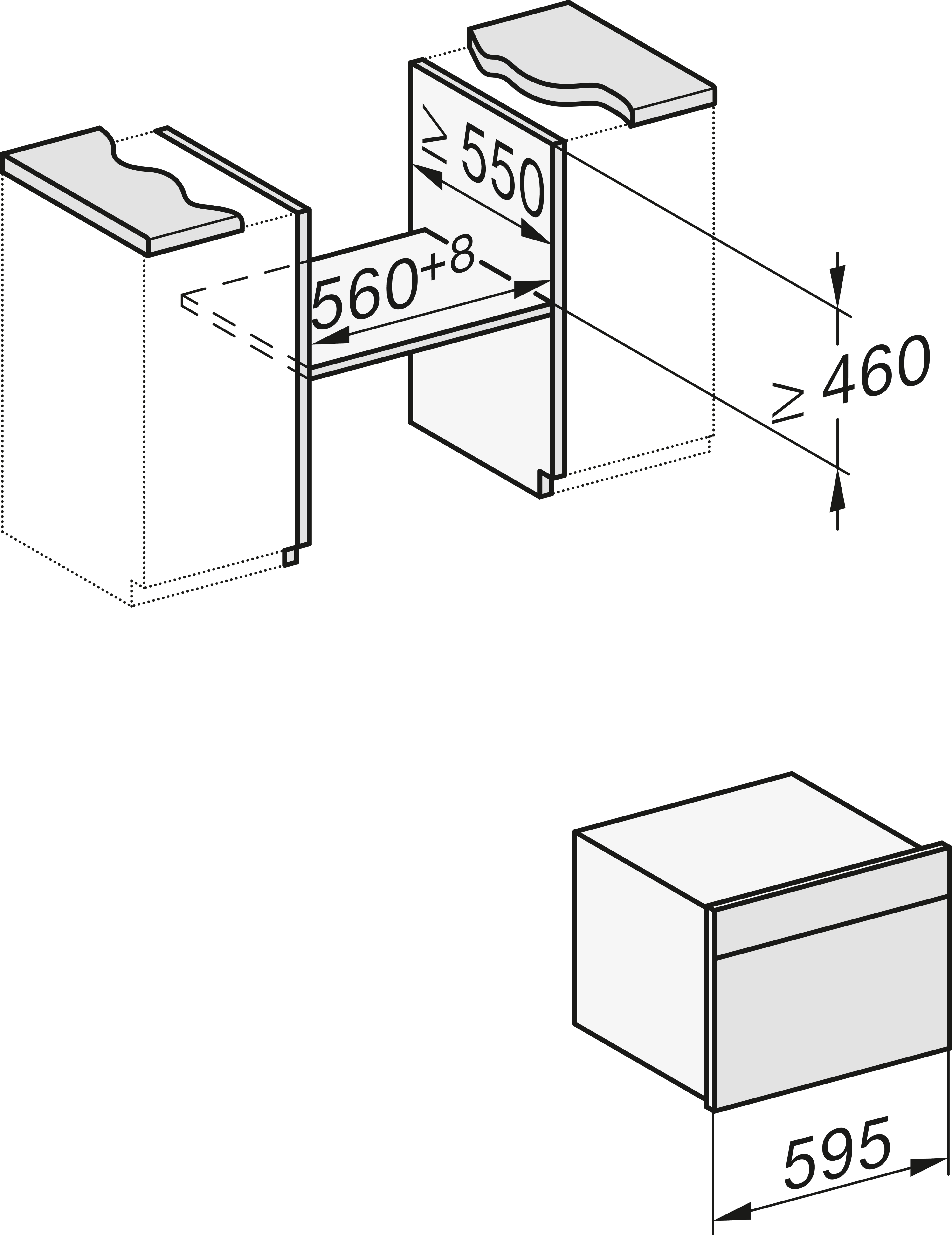 Descriptions
H7x4xBM, installation drawings
If the oven is to be installed under a hob
follow the instructions for installing the hob and the height of the hob.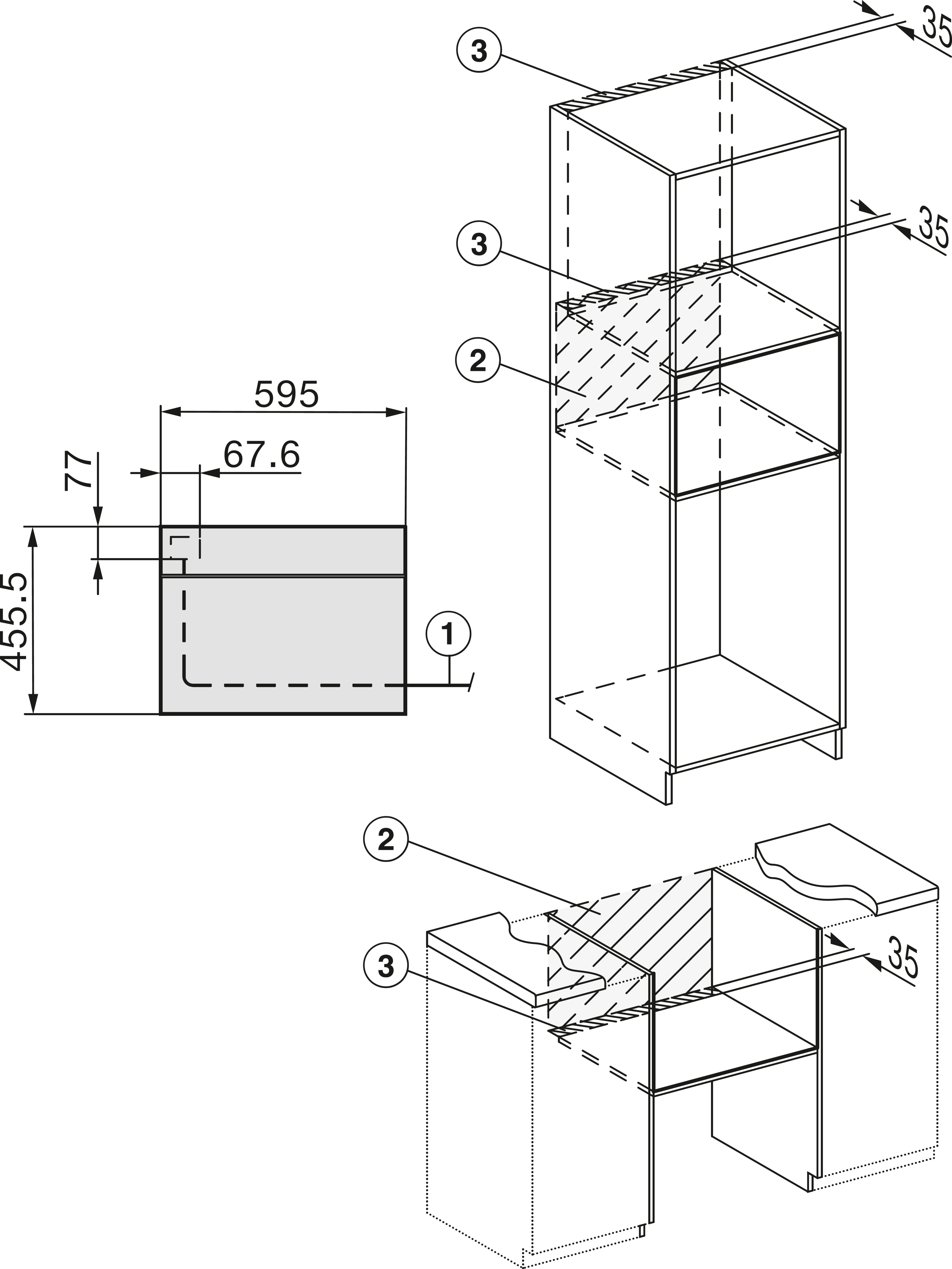 Descriptions
H7x40BM/BMX, installation drawings, GB, AUS
1) Mains connection cable
L=2000 mm
2) No connection in this area
3) Lüftungsausschnitt min. 150 cm²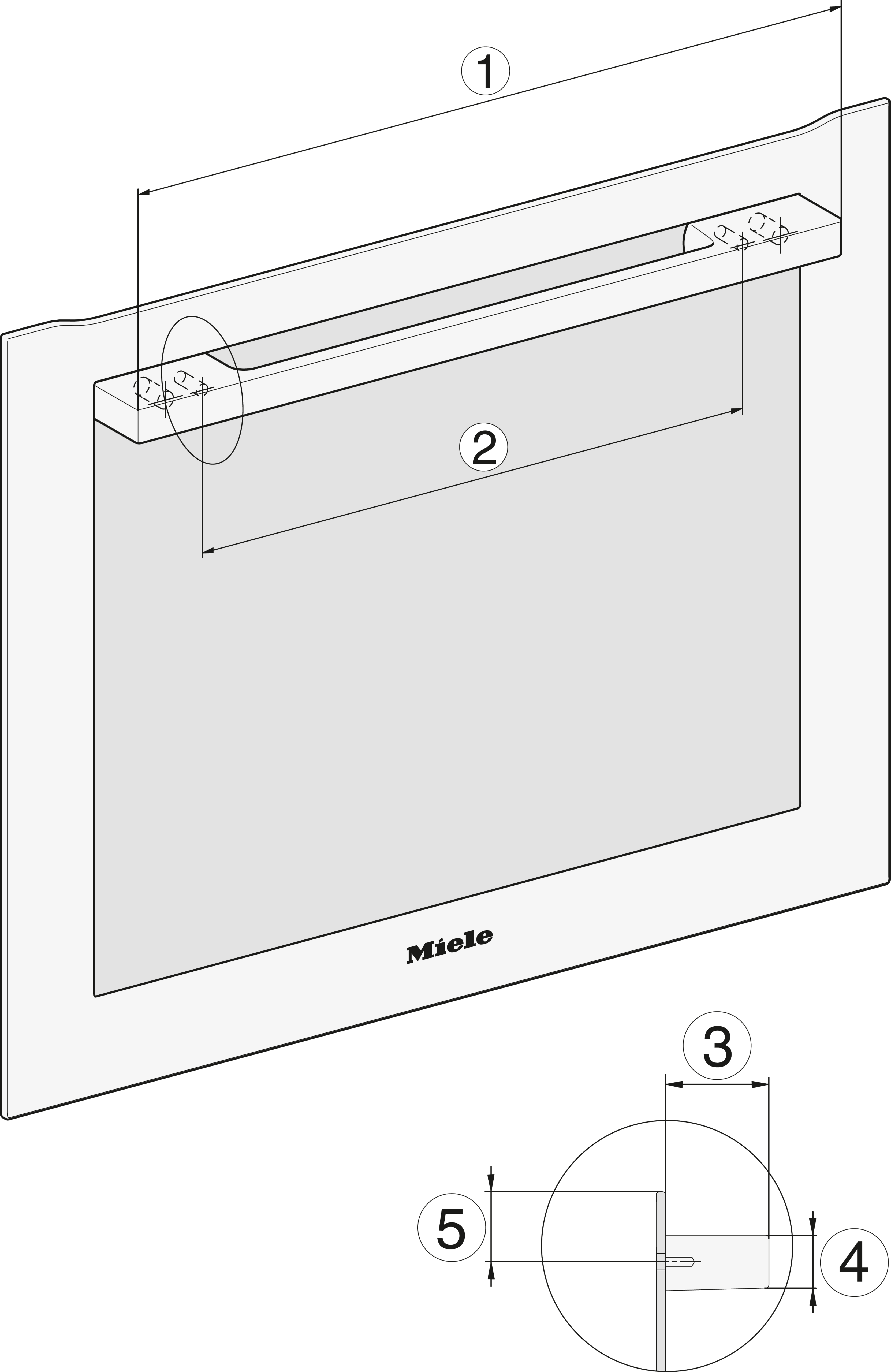 Descriptions
DG2740, DG7140, DGM7340, H2760B/BP, H7140BM, H7x64B/BP, H7x60B/BP installation drawings
1) 474 mm
2) 360 mm
3) 43 mm
4) 22
5 mm
5) 53
75 mm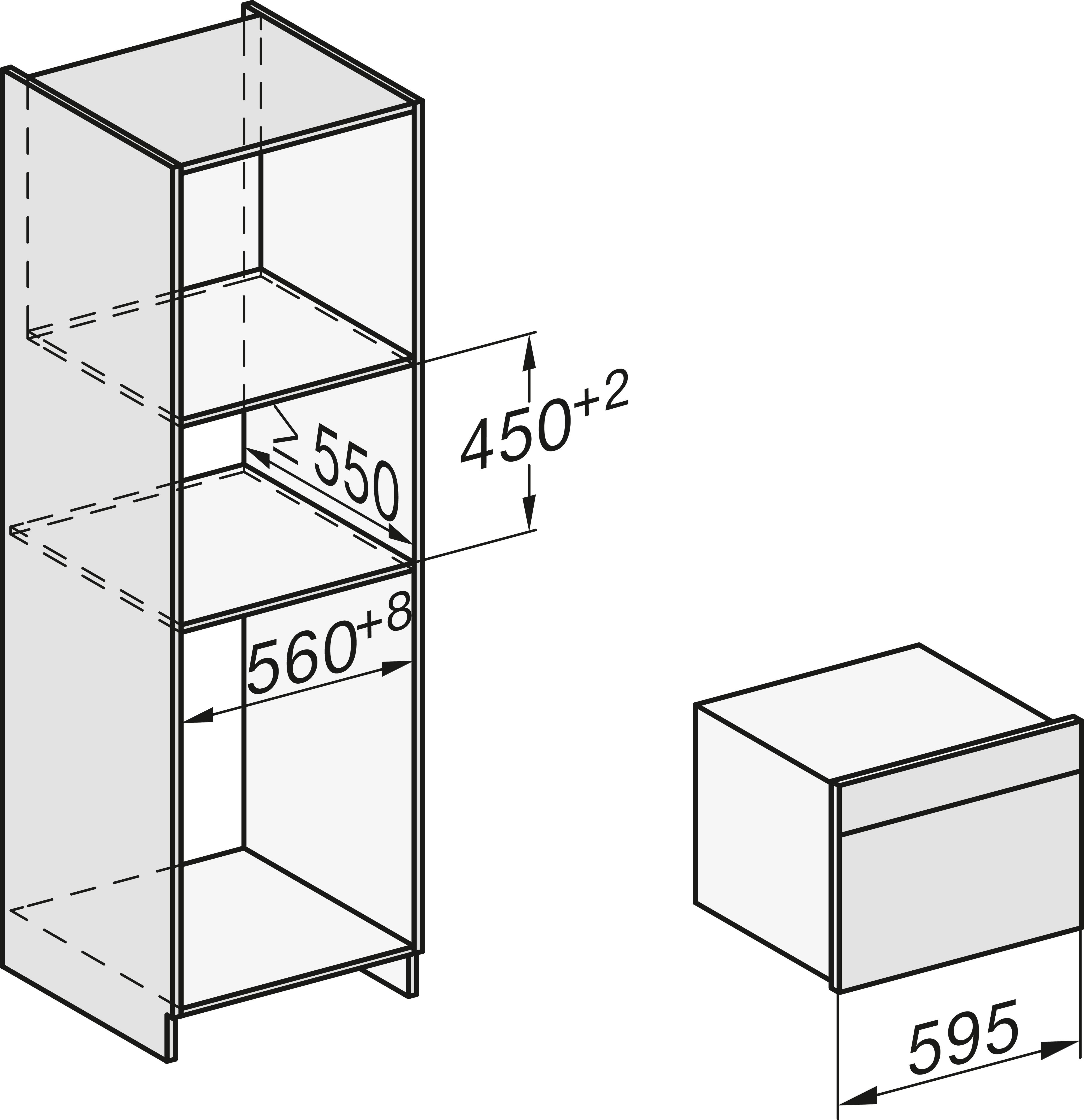 Descriptions
H7x40BM/BMX, installation drawings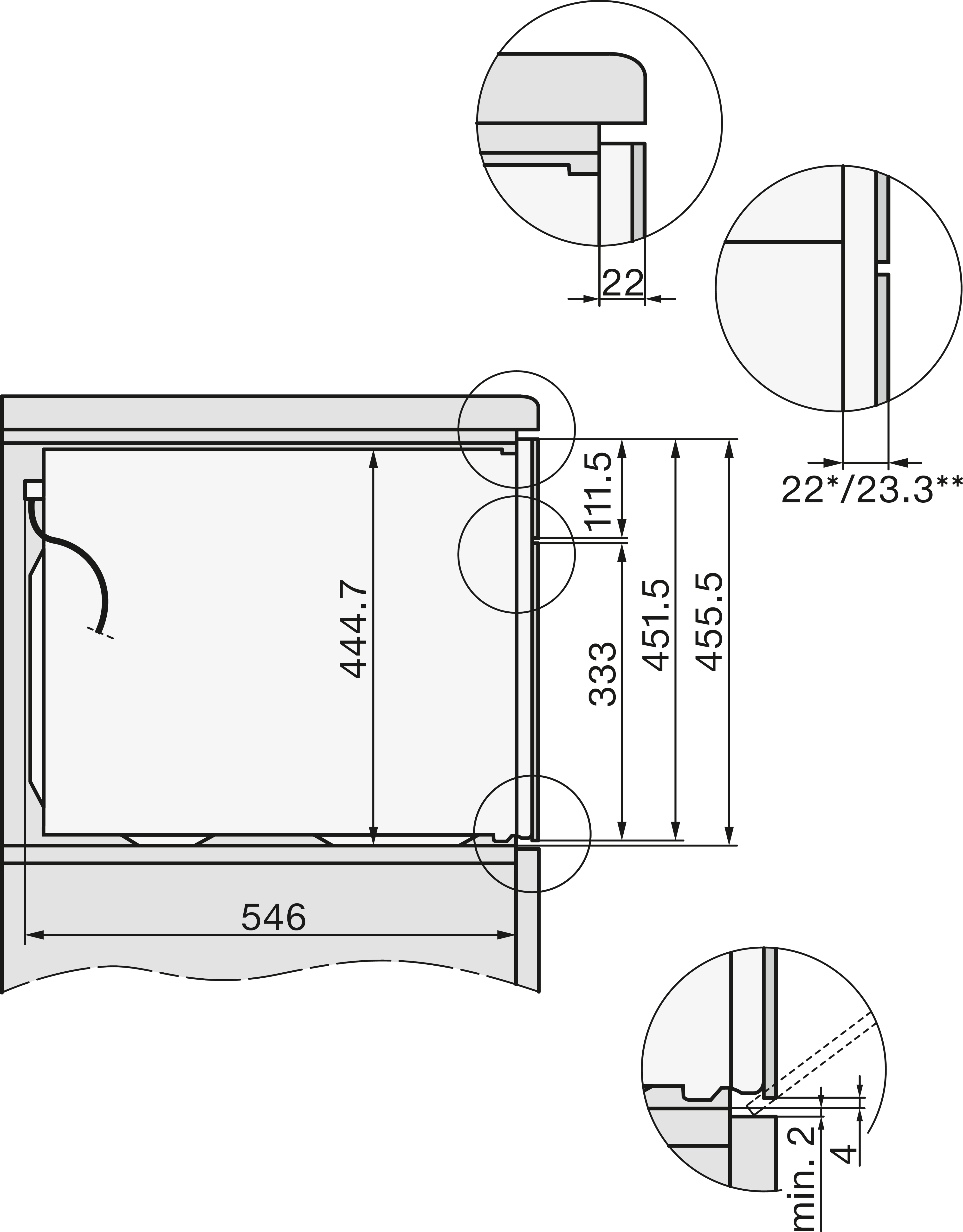 Descriptions
H7x40BM/BMX, installation drawings, GB, AUS
22 mm - glass
23.3 mm - metal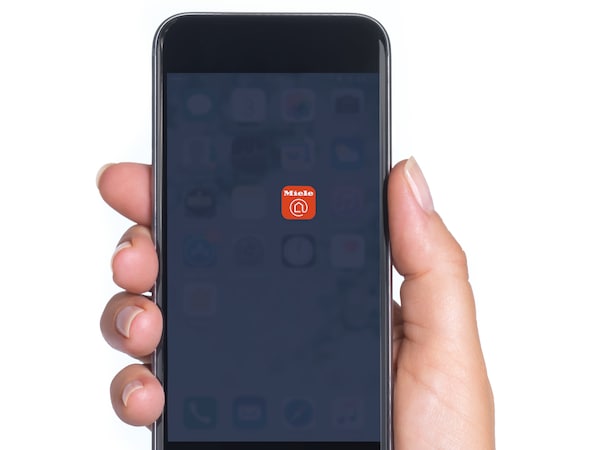 Monitor your Miele appliances while you are on the go.
With the Miele@mobile app for your smartphone or tablet you can now connect all your Miele appliances and benefit from its smart home features.
1 .
All product prices include 20% VAT. Subject to technical changes; no liability accepted for the accuracy of the information given. See General Terms and Conditions in footer for additional details.
2 .
Free delivery on all orders over £15.00. A delivery charge of £6.00 is applied to orders under £15.00. Installation of new appliances and recycling of old appliances is available at an extra charge. For all built-in appliances please call 0330 160 6630 to arrange this.