Freedom at home
Our innovative Miele@home system networks intelligent household appliances and revolutionises the way they are operated. For more flexibility and convenience – when you are at home or out and about.
Miele@home
Whether you are at home or out and about – you want to be able to rely on your domestic appliances. Networking your appliances opens up more options that give your dynamic life more convenience, quality and safety. With in-house developed functionalities, mobile controls and new connection technologies we offer a system that gives you more freedom and supports you in living every day as you want to ‒ effectively and sustainably: Miele@home.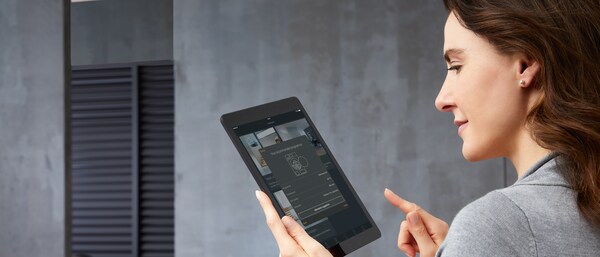 Smartphone is not within reach? Ask Alexa!
Without having to hold a smartphone in your hand, you can now control your appliances using speech recognition: Via Amazon Alexa you can easily check the status of your appliances, ask for helpful information when cooking or doing the laundry, and even operate selected appliances using your voice. With Alexa you have more time for the really important things in life - and more freedom in your home.
What is Amazon Alexa?
Amazon Echo connects to the cloud-based Alexa Voice Service to play music, make calls, set alarms and timers, call up the calendar, weather information, traffic reports, and sport results, ask questions, manage to-do lists and shopping lists, operate compatible smart home appliances like your Miele@home appliances, and more besides. Just ask.
Alexa - Status report
With Alexa, multitasking is child's play: Enjoy more time with your children whilst having your household under control at the same time. Has the refrigerator door been left open? How much longer do the vegetables need in the steam oven to have them ready at the same time as the potatoes? Alexa knows. You can simply and intuitively ask for the status of your interconnected Miele appliances using your voice.
"Alexa, ask Miele, when the dishwasher is finished?"
"Alexa, ask Miele if the refrigerator door is still open."
"Alexa, ask Miele, how much longer does the steam oven need?"
Alexa - Appliance control
You don't have a free hand right now to operate the cooker hood? No problem! With Alexa you can find out the status of your domestic appliances as well as operate them. Currently all networked cooker hoods from Miele can be operated using voice control, and SuperCool and SuperFreeze functions switched on or off on Miele networked refrigerators and freezers. And that is only the beginning ...
"Alexa, tell Miele to change the cooker hood setting to power level 2."
"Alexa, tell Miele to activate SuperCool on the refrigerator."
Alexa – Information
How do I use the 'Steam smoothing' function? Which advantages does this or that cooking function offer? In the past you had to fight your way through volumes of operating manuals, now Alexa has the right information available instantly. And the best of all: To profit from helpful information you don't even have to have networked appliances.
"Alexa, ask Miele how much longer do the potatoes need!"
"Alexa, ask Miele what Moisture plus is!"
"Alexa, ask Miele how to use the steam cooking function!"
The Miele@mobile app turns your smartphone or tablet into a convenient household helper.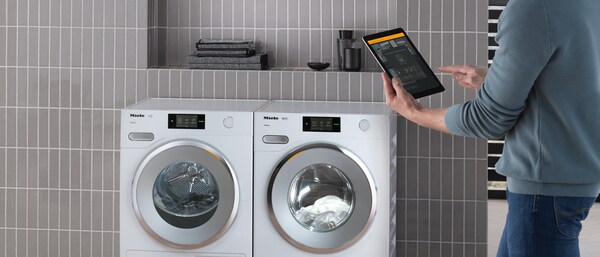 Always in full control
With the Miele@mobile app, you can check and assure yourself that all is well at home while you are away. How much longer will the washing machine take? Is the refrigerator door really closed? When can the roast be taken out of the oven? Your smartphone will tell you.
You are out and about a lot? Simply use your app to operate your household appliances.
We developed MobileControl* so that you can access your appliances at any time. Start your dishwasher with the app and your dishes will be sparklingly clean when you get home – especially useful when you are working long hours. Or bring the temperature of your refrigerator down with SuperCool while you are still out doing your weekly shopping.
* Features vary depending on model
Rekindling holiday memories? It's easy with the right recipe.
Anyone can bake and cook – with the recipe function on the Miele@mobile app, it's easy. Want to cook up a culinary surprise? All you need is a smartphone or tablet and you'll have just the right recipe and a shopping list at your fingertips. The app makes cooking delicious dishes really easy, even if you only cook occasionally.
Detergent or rinse aid? Buy conveniently online.
Trivial matters in life should not take up too much of your time. For example, working out if you still have enough detergent for your TwinDos machine or if you are running low on dishwasher tablets. Your appliances automatically inform you when supplies need replenishing. And with ShopConn@ct*, you can conveniently order everything online – using your smartphone or tablet.
* Depends on model and country
Your best friend needs a bath? Not a problem with intelligent assistance.
Some situations in life are best left to the professionals – for instance, when you want to achieve perfect laundry care. The interactive Miele Assistant recommends the most suitable wash programme for your laundry. Whether you are washing your favourite soft toy, cotton shirt or silk scarf, whether its heavily or slightly soiled – with the Miele Assistant, you will always achieve perfect results.
A smart home is only really intelligent when the cooker hood can communicate with the living room lighting.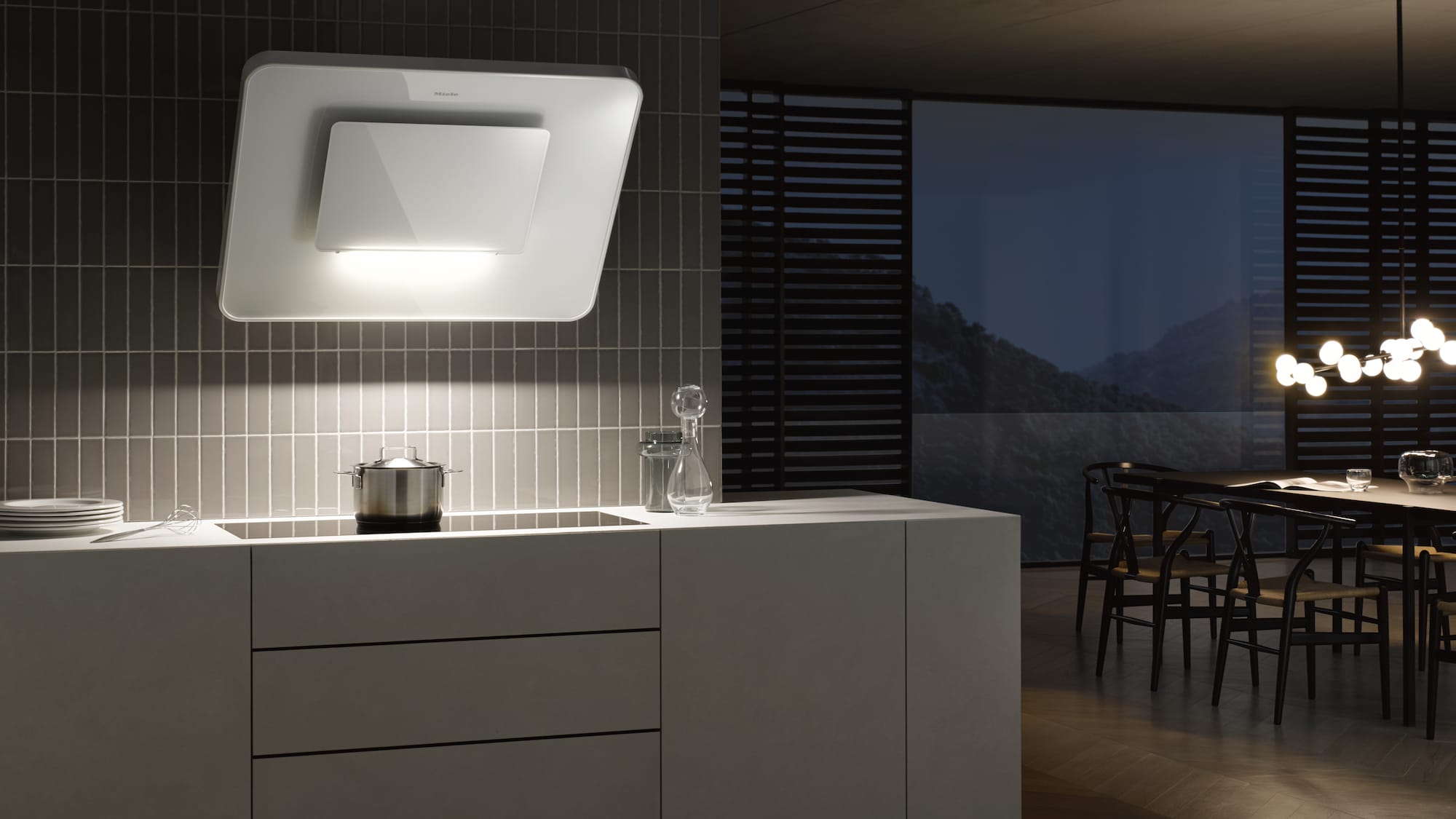 Everything at a glance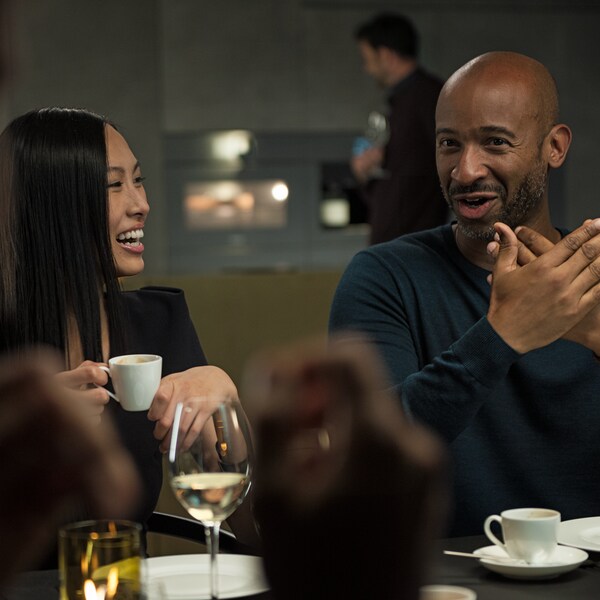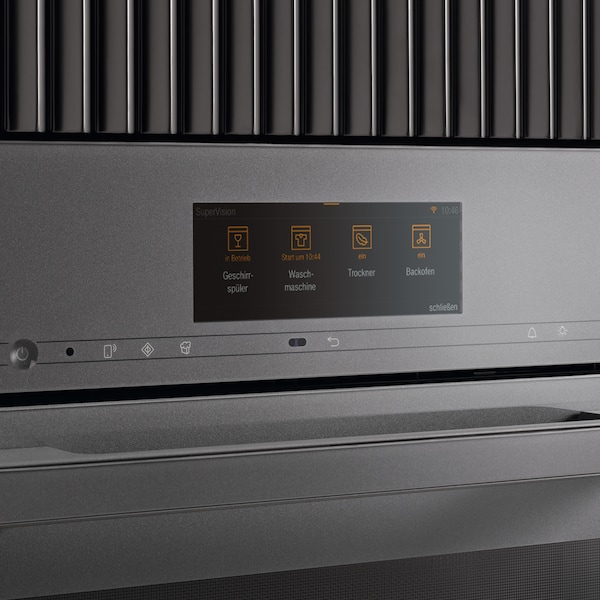 Enjoy the here and now – for example, in the company of good friends in your kitchen. With SuperVision, the status of your household appliances is shown very discretely on the display of your kitchen appliances, so you can view it at any time – without having to get your smartphone out.
Coffee machine on, shutters up: in a smart home, your Miele appliances know how to get your day off to a good start.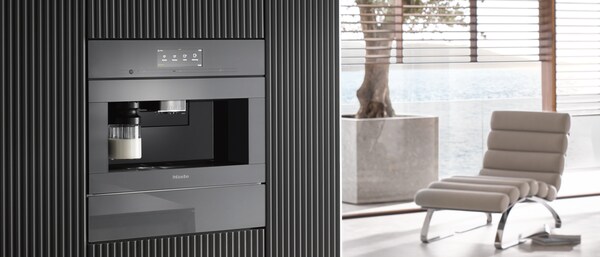 SmartStart loves the sun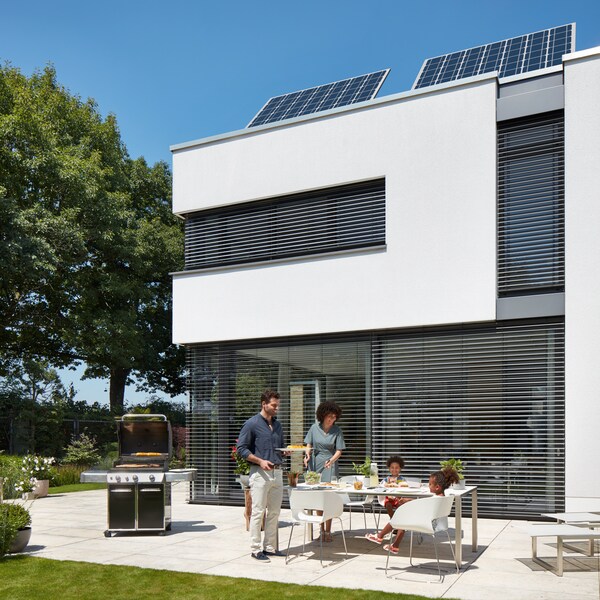 With SmartStart*, your household appliances automatically use electricity when your energy costs are most economical – either from your own solar panels or from your electricity provider. This will benefit the environment and save you money too.
* Features vary depending on model
With sophisticated partner solutions, network-enabled Miele domestic appliances can be integrated into an existing smart home. So you can enjoy the efficiency and convenience of a holistic home network. And thanks to WiFiConn@ct, you can use your existing WiFi with a technology you are familiar with.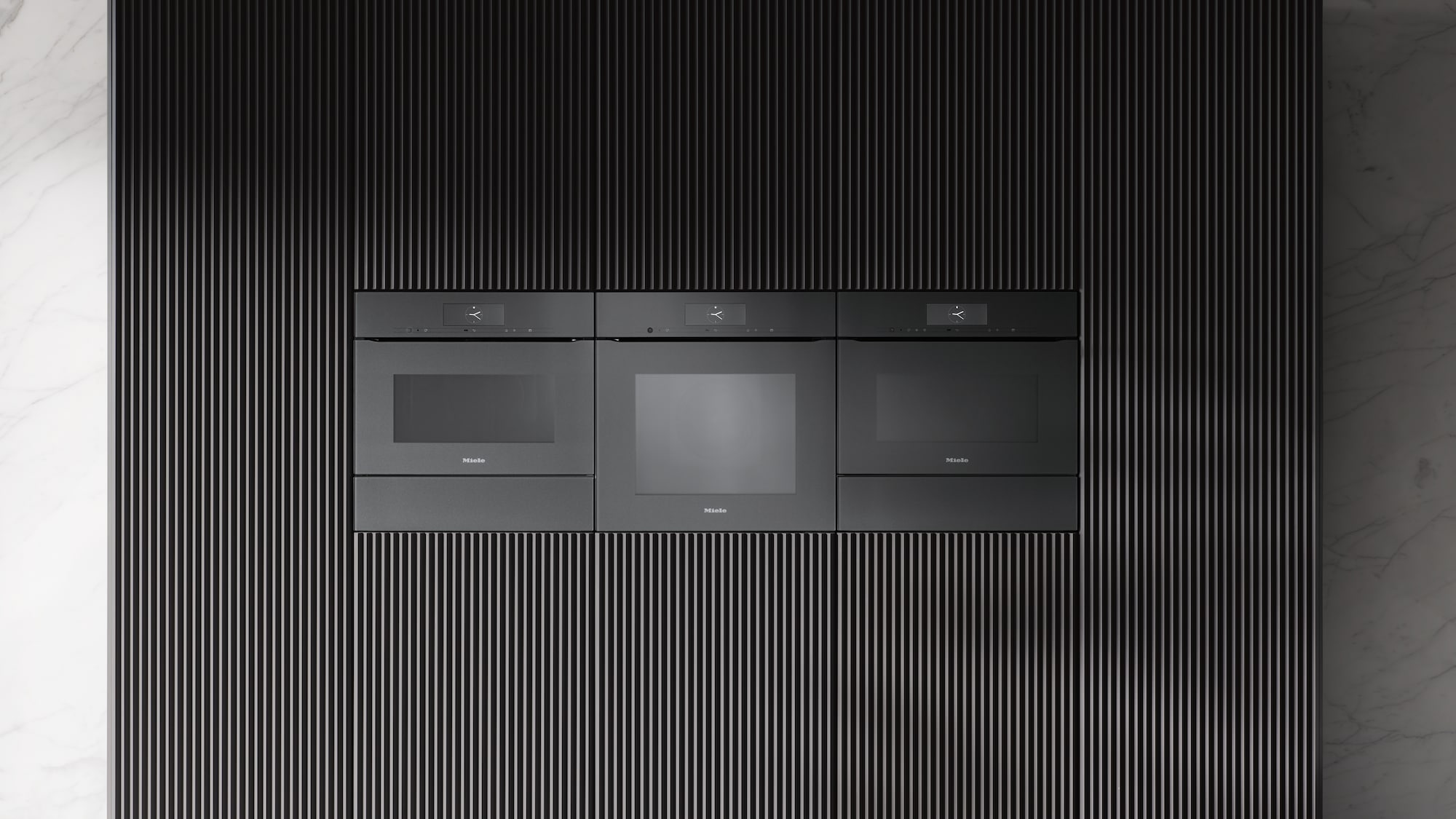 This might be of interest too