Miele's Best Washing Machines and Tumble Dryers Yet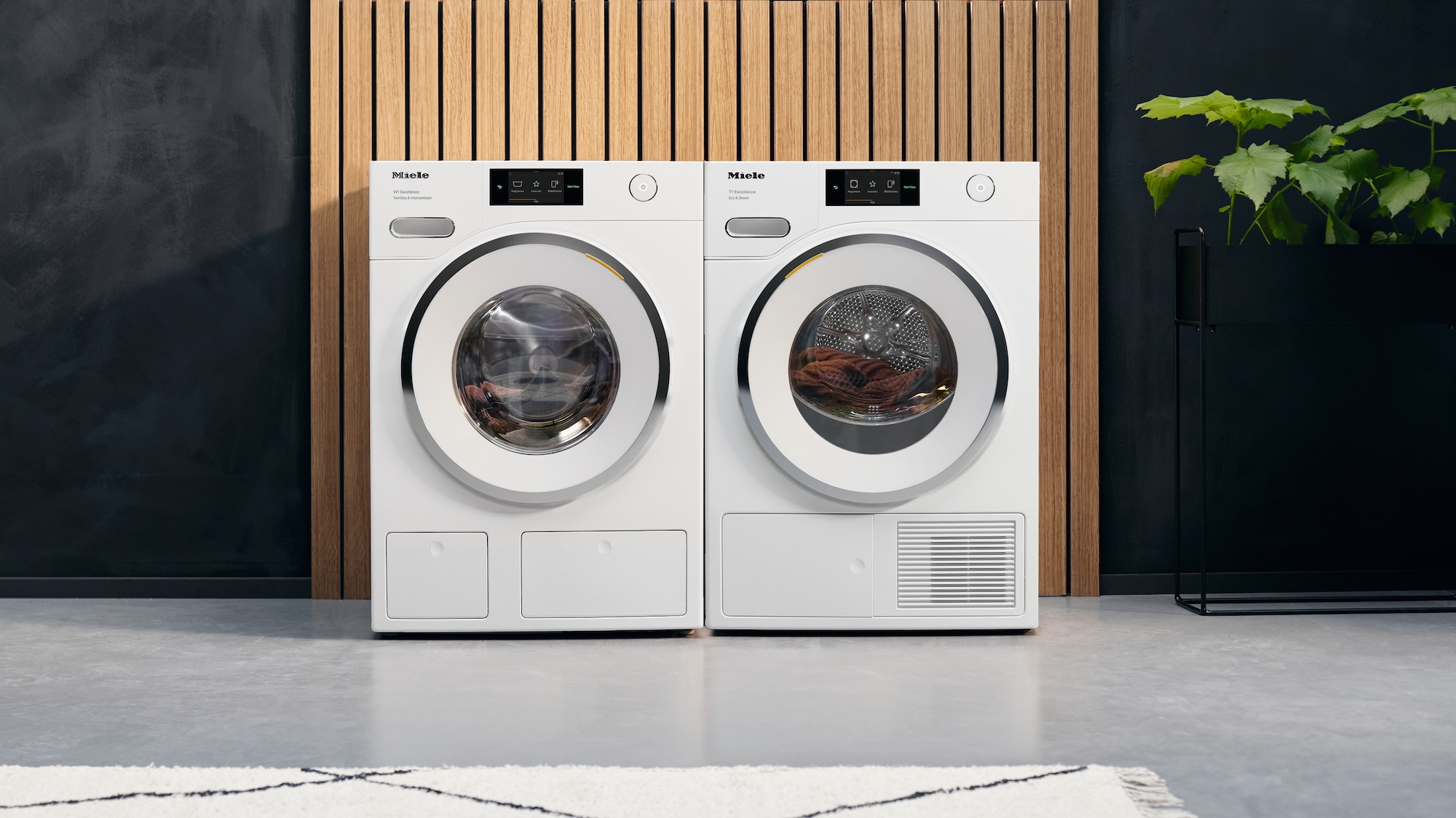 Miele. Built to last.
Miele's Best Washing Machines and Tumble Dryers Yet
Experience a quality laundry cycle with the most reliable washers and dryers from Miele. With a faster performance and hygienic capabilities, take control of a range of convenient features such as automatic detergent dispensing, Wi-Fi capabilities, and energy and water efficiency. Discover why these award-winning devices are the best-rated washing machines and tumble dryers for your home.
Our most innovative laundry machines - designed for you
Our laundry machines feature the latest in innovation, perfecting the washing and drying process with an energy efficiency that is good for you and for the planet.
In order to make them work even better for you, our machines feature a range of state of the art features such as remote operation through the Miele app and automatic detergent dispensing, for maximum convenience.
Miele laundry machines are here to suit your everyday needs and to deliver perfect results every time, for many years to come.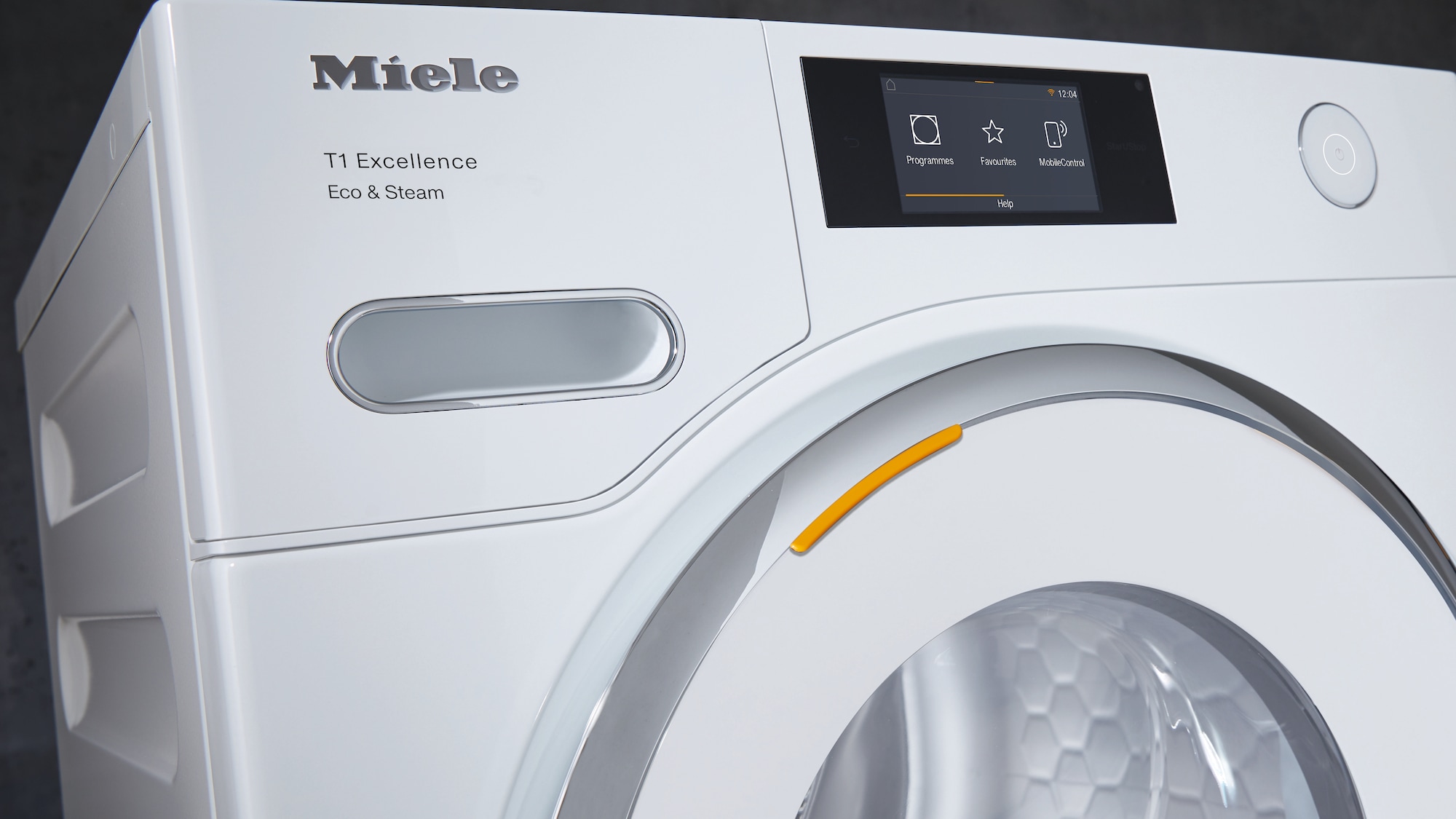 At the touch of a fingertip
With the MTouch Control panel the appliance can be operated quickly and intuitively, simply by tapping or swiping on the display, the same as a smartphone.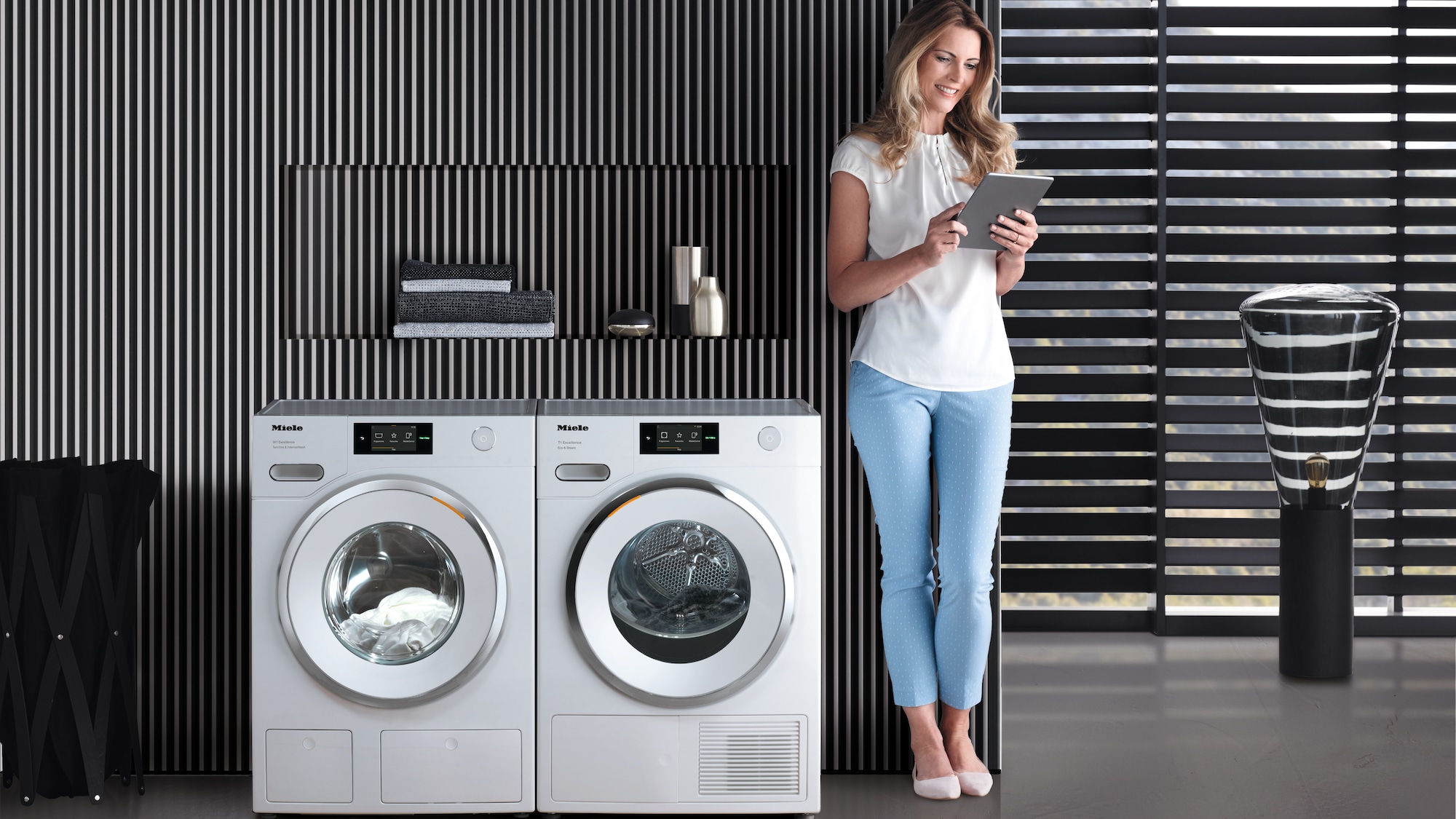 Control on the go
You can use the Miele@Mobile app to remotely control your laundry machines, access helpful guides, and re-order detergent, for even more flexibility.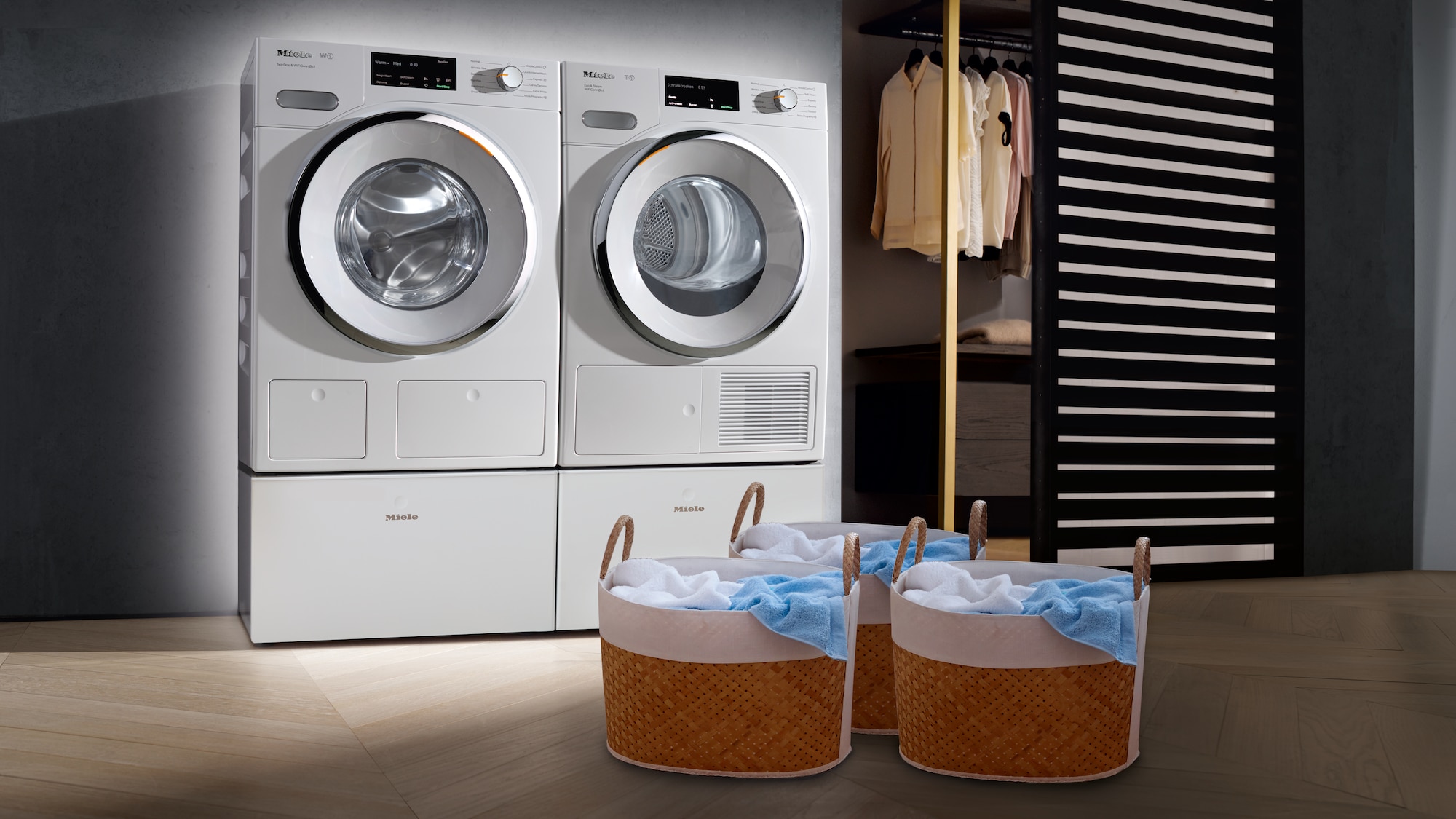 Machine sizes that suit your family's needs
For families and active individuals, Miele's W1 washing machine can hold up to three baskets of items while maintaining a compact shape. You'll be surprised what the W1 can hold. The washing machine can also handle smaller loads, offering efficiency and convenience while reducing your energy use.
Miele's quality guarantee
Washing and drying machines should be designed to last a long time. That's why Miele conducts a variety of intensive endurance tests to ensure your machine meets the highest quality standards. Our washing machines are expected to wash for 10,000 hours, running 5,000 two-hour wash programmes. This equates to about five programmes per week for over 20 years.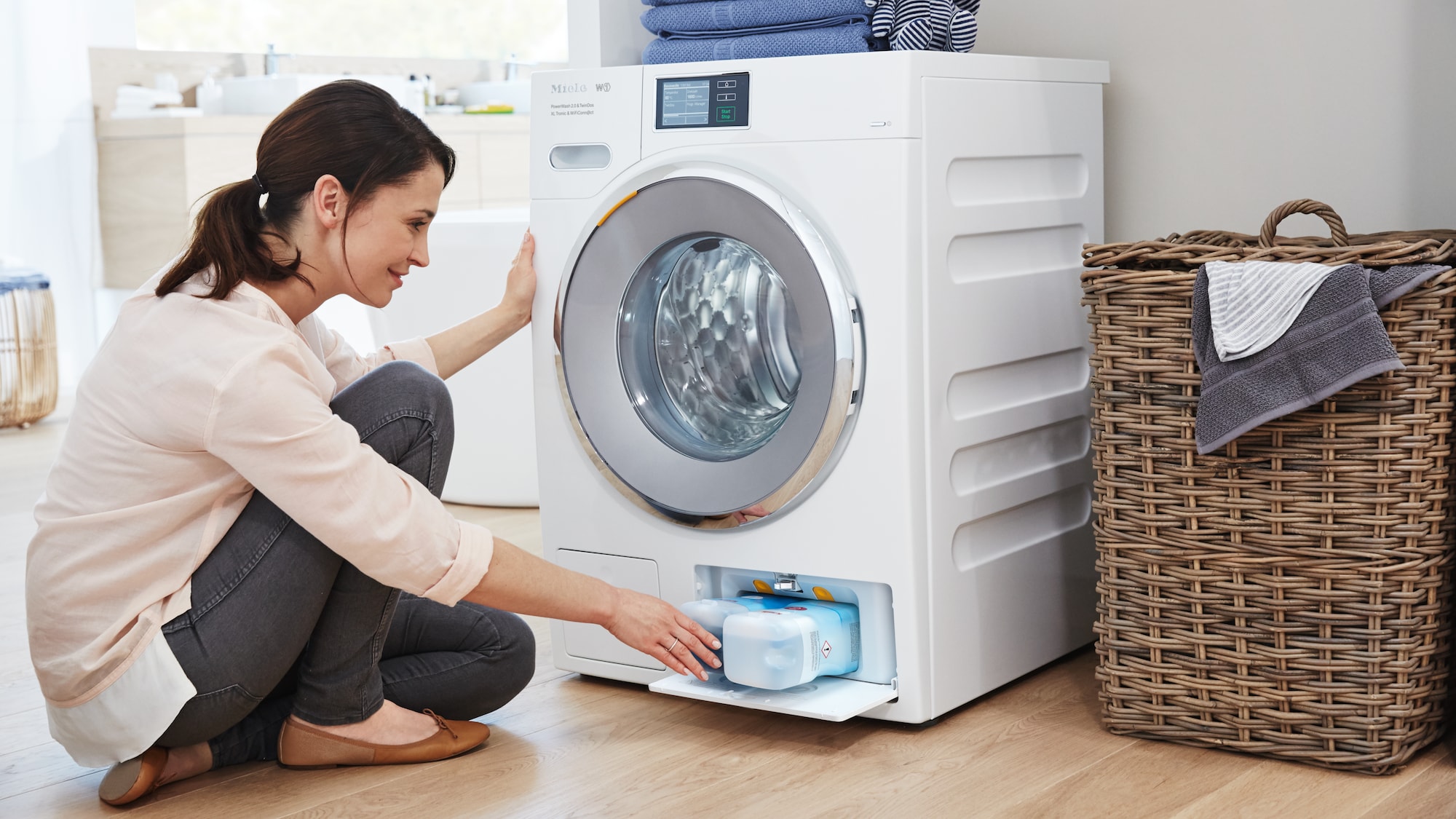 Miele Recommended: Washing Machines
When you're looking for a new washing machine, there are many things to consider; from price to capacity, from programmes to noise level. To help you simplify the process, we have selected six popular washing machine models from across our range.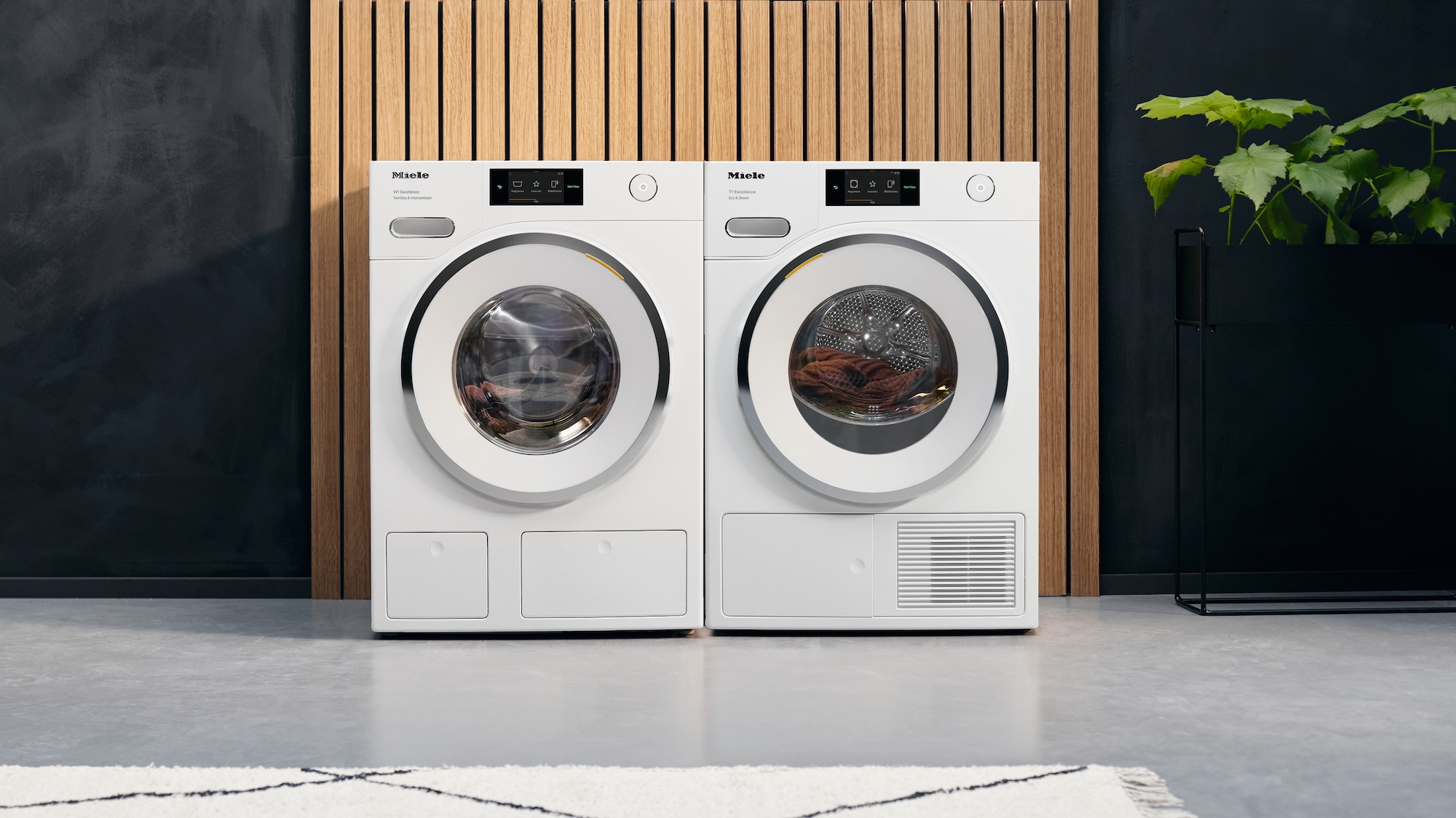 Laundry buying Guides
If you need help choosing the best Washing Machine or Tumble Dryer for your needs, why not try our helpful buying guides.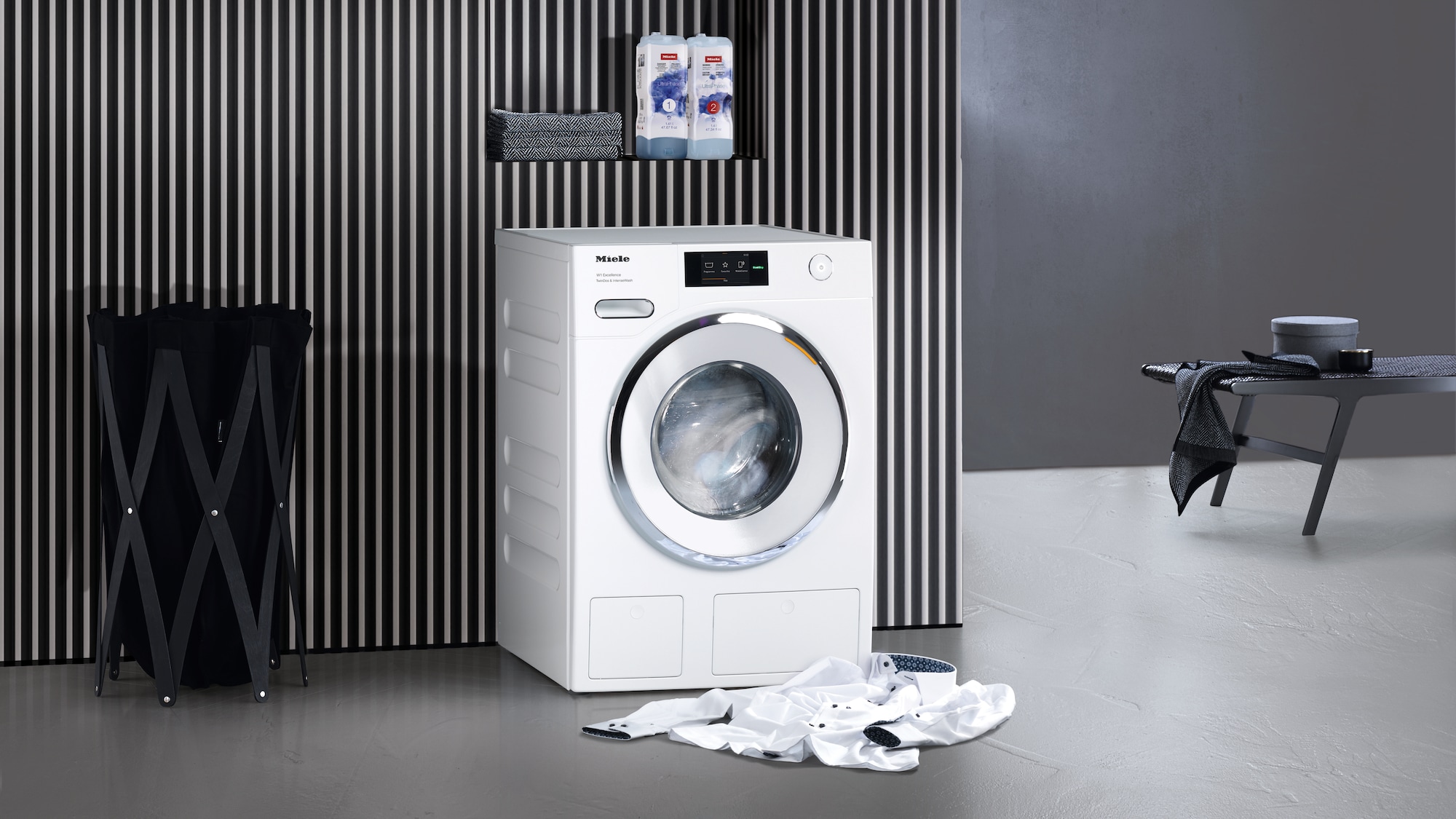 High Quality Washing Machines
Change how you do laundry forever. Explore the innovative features and benefits of Miele W1 washing machines.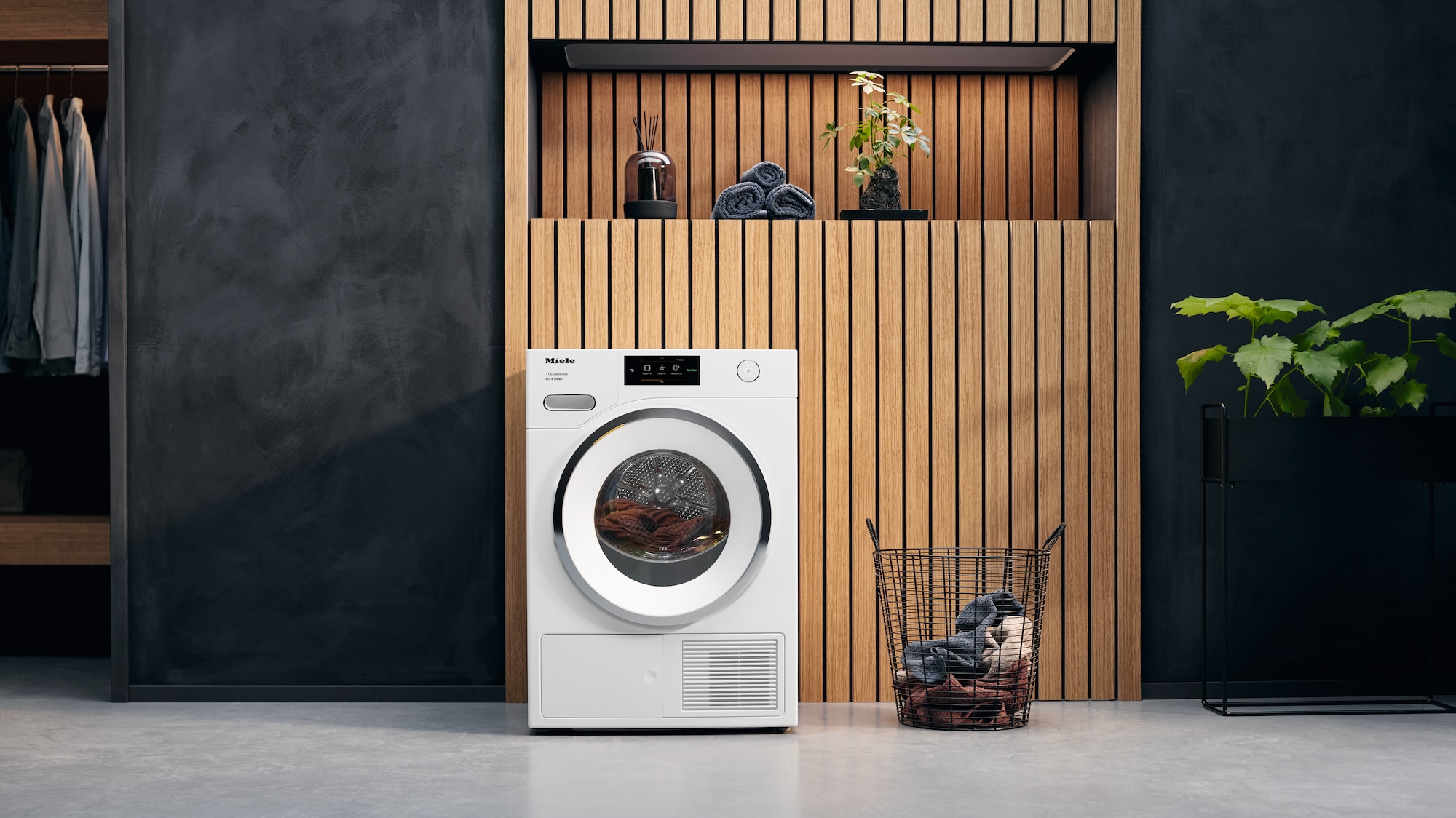 High Quality Tumble Dryers
Perfect results every time. Explore the innovative features and benefits of Miele T1 tumble dryers.
The ability to install anywhere
For more compact spaces, Miele's high quality washers and dryers can be conveniently combined as a washer-dryer stack. Conveniently install side by side or add compatible plinth (optional accessory) for practical storage space below the machines. All Miele front-loading machines can be placed under a countertop* All dryers are ductless, ventless - providing flexible installation options.
*Please make sure to check the minimum niche height for the appliance before installing.
Compact Washer and Dryer Stack
Compact Washer and Dryer Side by Side
Compact Washer and Dryer Undercounter