Free delivery on accessory orders over £15
The freedom to cook the way you want to
The right appliance whatever your style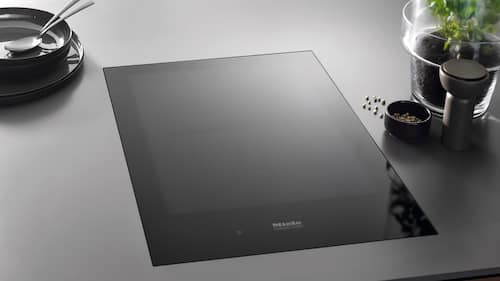 Induction
Fast and energy-efficient: with induction cooking, the heat is generated directly in the base of the pan and the size of the pan is automatically recognised. Practically no energy is lost. Cooking is particularly safe as the areas surrounding the cooking zones stay relatively cool. In addition to versatility, the speed of the PowerFlex cooking zones is a unique feature. Because of its many benefits, induction cooking is well established in professional kitchens.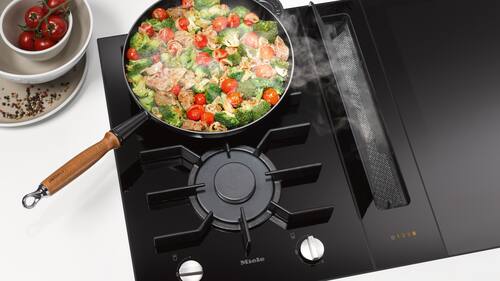 Gas
Gas is a primary source of energy. This means it is an energy form that comes from nature and does not need to undergo conversion processes before it can be used. That is why cooking with gas is particularly environmentally friendly.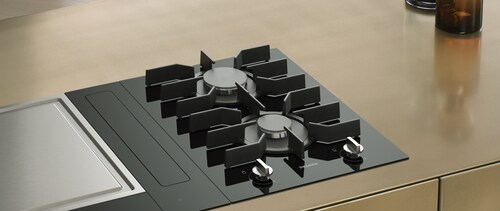 Induction wok
Professional class: the Miele wok pan fits perfectly into the depression of the ceramic hob. This results in optimum heat distribution and perfectly cooked food. The wok's intelligent ControlInduc® system reliably prevents overheating of cooking oil and fat. The Miele induction wok also offers special user benefits such as booster technology.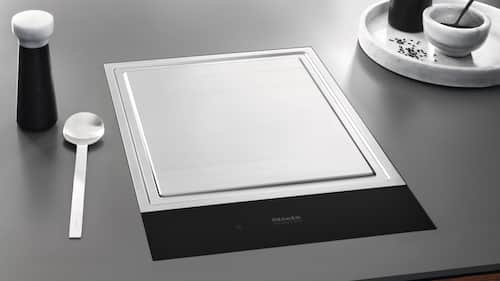 Tepan Yaki
Modern Japanese cooking tradition: cooking with a Tepan Yaki is a culinary experience in modern kitchens. Food is cooked directly on the hot stainless steel surface. Miele's induction TepanYaki has two separate heating circuits: this allows you, for example, to cook food with different temperature requirements at the same time, or to keep food warm.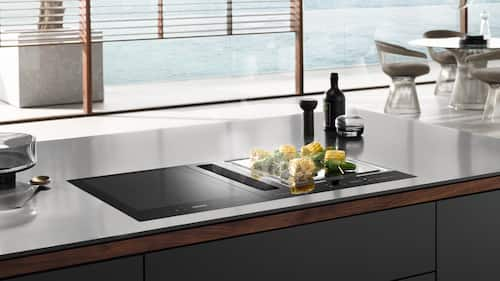 Countertop extractor
Cooking without unpleasant vapours and odours from food is possible thanks to the new Miele countertop extractor. As it is installed in between two SmartLine elements, it extracts cooking vapours directly from where they are produced. The countertop extractor can also be installed next to gas units. In this case the cover serves as a magnetic flame guard.
Features depend on model. Images are only examples and used for explanation purposes
Subject to technical changes; no liability accepted for the accuracy of the information given. See General Terms and Conditions in footer for additional details.