Product Detail
GBP
SYSTEM MAINTENANCE: Due to system maintenance, transactions and bookings will not be possible 09/24-09/25.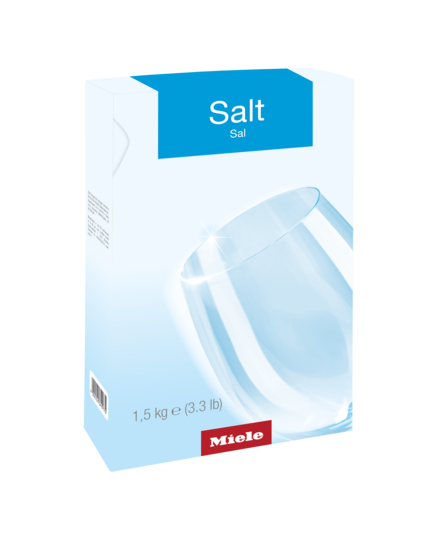 GS SA 1502 P
Dishwasher salt, 1.5 kg for optimum function and performance of a Miele dishwasher.
Extra coarse — perfectly suited for Miele dishwashers
Protects machine and dishes against dangerous limescale deposits
Simply perfect dishwashing. With Miele.
---
Your exclusive advantages
Cleaning performance (2)
Miele detergents
Optimum cleaning results
The formula especially developed for Miele dishwashers stands for reliable, perfect dishwashing results.
QuickPowerWash
Best cleaning in less than an hour
An unbeatable combination: QuickPowerWash programme and the perfectly matching detergents.
Dish and glassware care (1)
Gentle treatment of glasses
Sparkling shine
Perfect interaction between rinse aid and dishwasher Sparkling shine at each rinse cycle.