Accessories for refrigerators, freezers and wine units
Miele refrigerator, freezer and wine unit accessory features
The accessories for Miele refrigerators, freezers and wine units are specifically designed for these products, and enable them to be used in a more versatile way.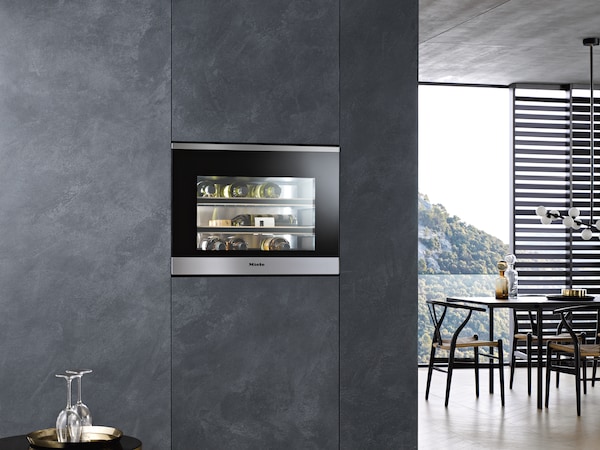 Save energy and space
Using refrigerators, freezers, wine units optimally
Refrigerators and freezers are not always used to store the same amount of food throughout the year. For celebrations or on bank holidays refrigerators and/or freezers often store more food than usual. Accessories such as bottle racks create valuable space and ensure stable and secure storage conditions.
Go to products
Active AirClean filter
For authentic, intense flavour indulgence
Many different types of food are stored in a refrigerator. Some of these can have an extremely strong smell, such as some types of cheese. The environment that food and wine are stored in should not only be cool with correct temperature regulation but also completely odour-free. It is also extremely unpleasant if a strong odour escapes into your kitchen when the refrigerator is opened.brThat's why Miele has Active AirClean filters available for Miele refrigerators and wine units.
Go to products
Subject to technical changes; no liability accepted for the accuracy of the information given. See General Terms and Conditions in footer for additional details.