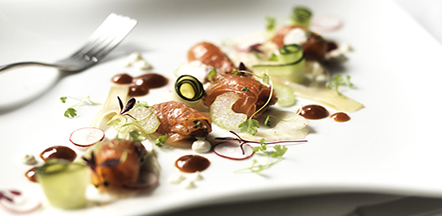 Your invitation to Experience Miele Cooking Appliances.
You may feel that technology in the kitchen has advanced since you last planned a kitchen or perhaps this is the first kitchen you have designed? Do you know all the benefits of cooking with a steam oven? Would you like a hood that automatically acclimatises as you adjust the settings on your hob? Would you like an easy way to introduce Sous Vide cooking into your kitchen? Did you know that Miele ovens are accurate to within 1 degree consistently throughout the cavity? We've made choosing the right Miele cooking appliances for your new kitchen simple with our 'Just Imagine' event.
Our talented Chefs and Home Economists will bring Miele cooking appliances to life for you during 'Just Imagine', showcasing the signature features of our built-in appliances whilst creating an exquisite tasting menu to enjoy. The team will be able to answer all of your questions in a way that is informative, relaxed and enjoyable.
Just Imagine runs for approximately 4 hours in our showrooms in Abingdon, near Oxford or for 3 hours in our showroom in London.
Gathering inspiration and ideas is both important and fun when planning a new kitchen which is why we created our blog der Kern by Miele.