Customer Information
This section contains an overview of brochures and operating instructions.
Brochures
MyBrochure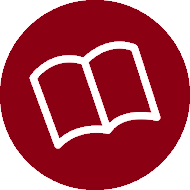 How to create your individual brochure
Are you are interested in our appliances but do not want to order a brochure with our entire range?
Why not use MyBrochure to create your own individual brochure? You can then choose the products you are specifically interested in.
How does the MyBrochure function work?
On each product detail page you have the option of adding the product to your wishlist. Just tick the "Save & Compare" box.
Now you can go directly to your wish list by clicking the "To wish list" link or you can select more products which you can add to the wish list as before.
To create your own individual brochure with your saved products, just click on the wish list in the right hand corner of the website. The number on the right of the wish list link shows you the number of products you have saved there currently.
Click on "Add all products to my brochure" to start compiling your brochure.
If you want, you can give your brochure a title and add Installation diagrams and notes.
Finally click on "Create and download brochure" to complete the process and your brochure will be available as a PDF document.
Operating instructions
Product Demonstration Videos
Dishwasher, Coffee Machine & Vacuum
Helpful Advice and Information
Helpful Advice and Information
About 100 years ago washing was done by hand. But as early as the beginning of the twentieth century the first washing machines were developed and significantly simplified the daily routine of housewives. Since then, many technological innovations that represented fundamental milestones in laundry care have been developed by Miele.
Here, in addition to interesting information on materials, we offer you numerous tips for stain removal and explain the meaning of the care symbols. Our wish is for you to have clean and stain-free laundry at all times!