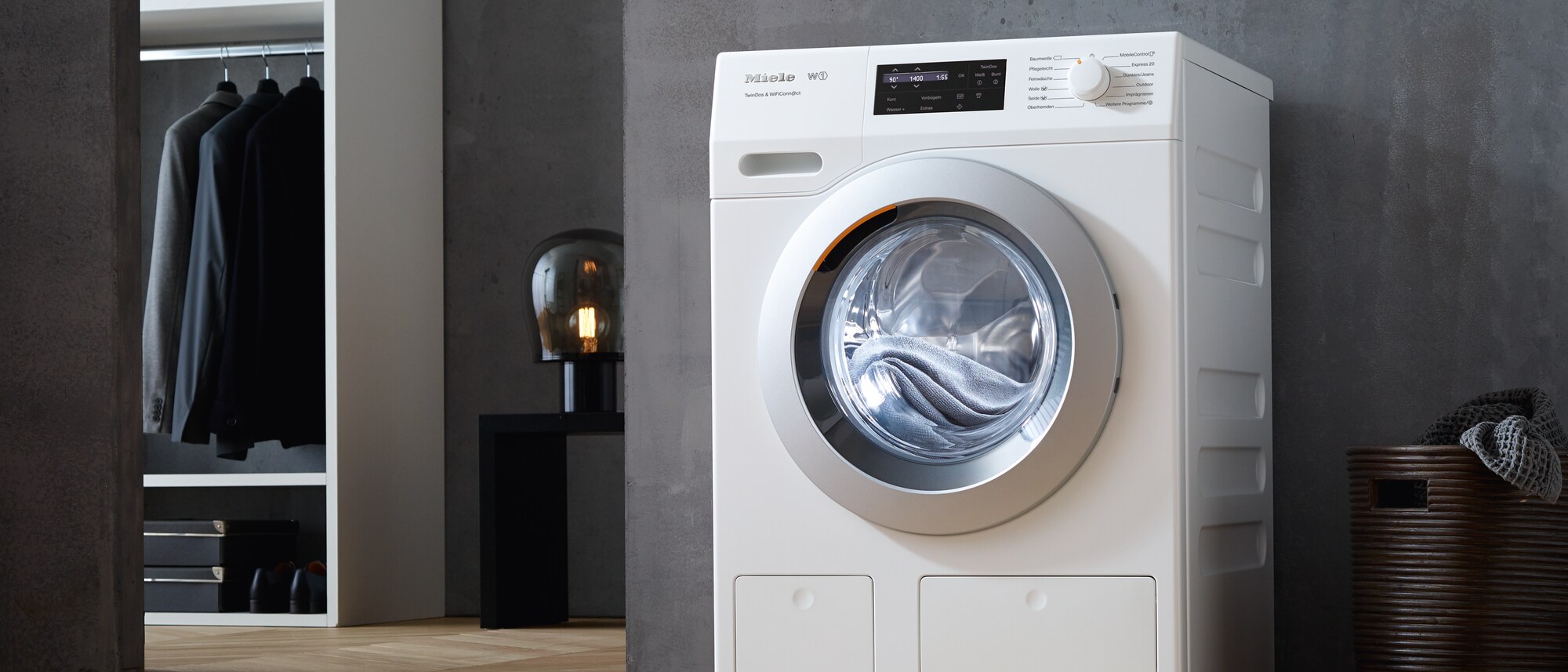 WCE679 TwinDos Edition
Laundry has never been so much more convenient. The Miele W1 TwinDos Edition delivers the optimum laundry care for all your laundry needs with the convenience of automatic dispensing and CapDos. What's more, this can all be controlled from the palm of your hand with the Miele@Mobile app.

Never before has it been so easy to achieve laundry perfection.
Highlights
Product details
TwinDos
Achieve the smartest, most precise and caring clean with Miele's TwinDos system. The two-stage UltraPhase detergent delivers the best results across white and coloured laundry. The correct mixture of detergent and stain remover/whitener is automatically dispensed depending on the load you are washing. This means no over-dosing.
WifiConn@ct
Connect to your appliance using the Miele@Mobile app on your smartphone. As well as tracking the progress of your current programme and being alerted when it is finished, you can start your programme on the app through MobileControl. If you are stuck on how to wash a particular load, use the Wash Assistant to guide you to the correct programme and programme the machine accordingly.
CapDos
Cater for specific laundry needs with tailored care products correctly portioned out in capsules to deliver the right fabric care at the right time in the cycle. Care for your delicate silks and cashmere, wash your technical sports and outdoor fabrics to perfection, and re-proof waterproof wear with the simple touch of a button.
Product details
TwinDos automatic detergent dispensing system
CapDosing for specialist applications
WiFiConn@ct: connect to the Miele@Mobile app
Wide selection of specialist textile care programmes, including Outerwear, Silks and Denim
Large genuine 8kg capacity Honeycomb drum with pre-ironing facility
1400rpm spin speed
A+++ energy rating