The perfect addition to Miele's oven with Moisture plus.
Two appliances. Endless possibilities.
Are you longing for more variety? Discover Miele steam ovens with microwave.
By combining the innovative steam oven with integrated microwave with a conventional oven you can create a whole new spectrum of culinary enjoyment – for an amazing range of dishes.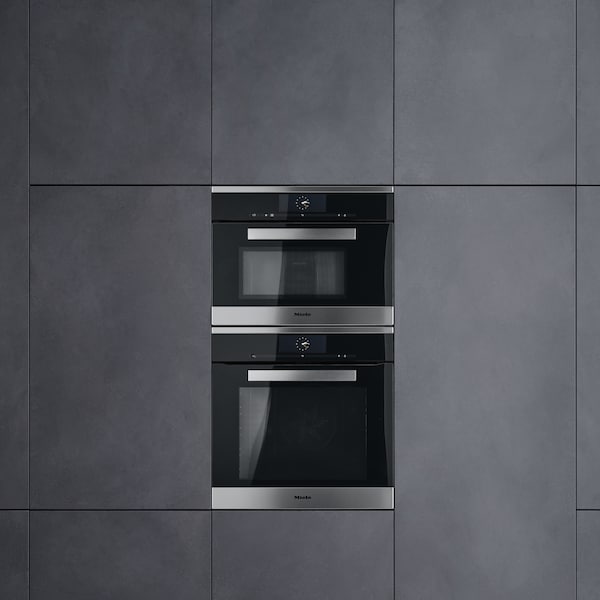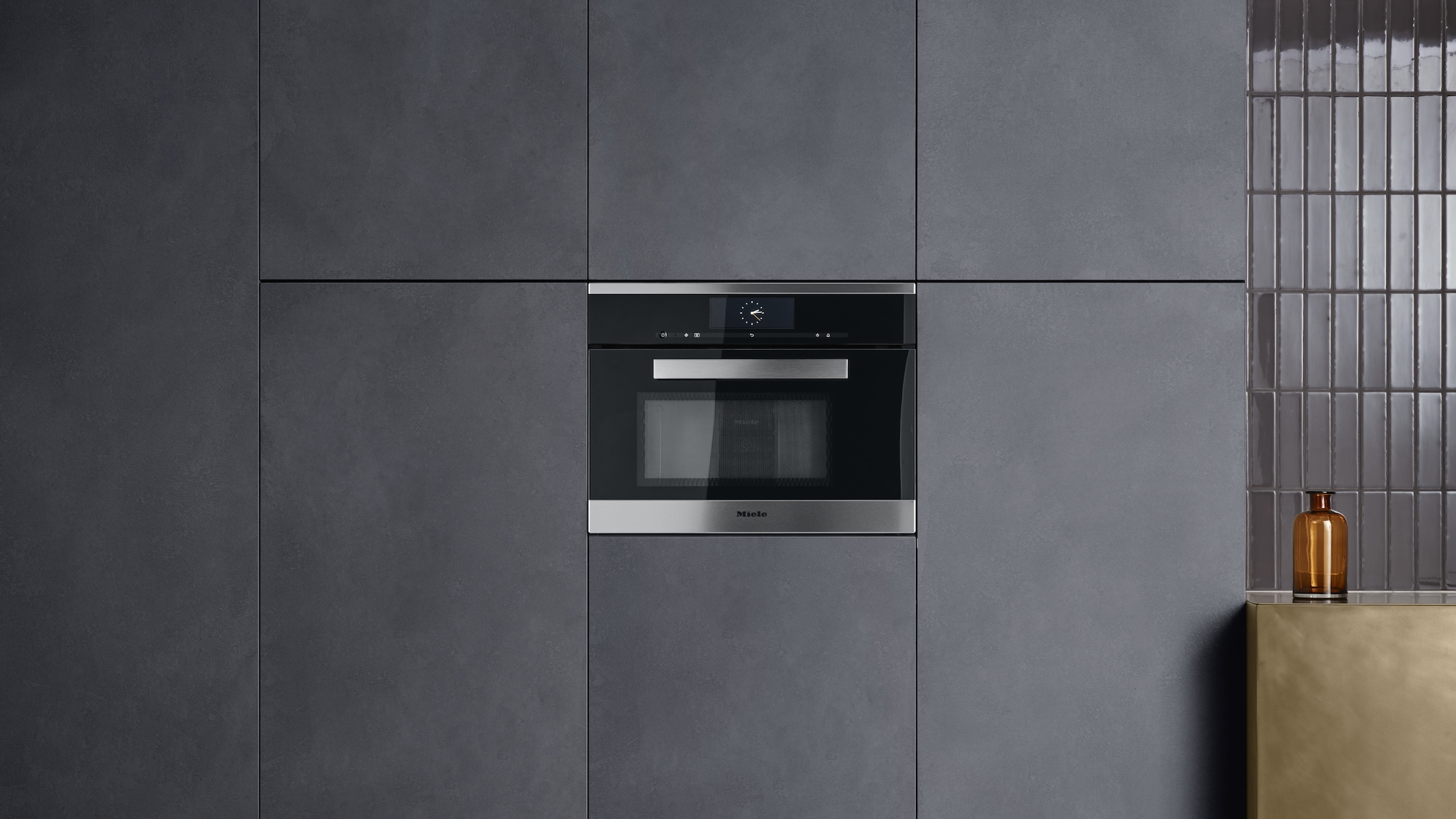 Steam ovens with microwave
The Miele steam oven with integrated microwave combines the advantages of both appliances – for unimaginable preparation options in the smallest possible space.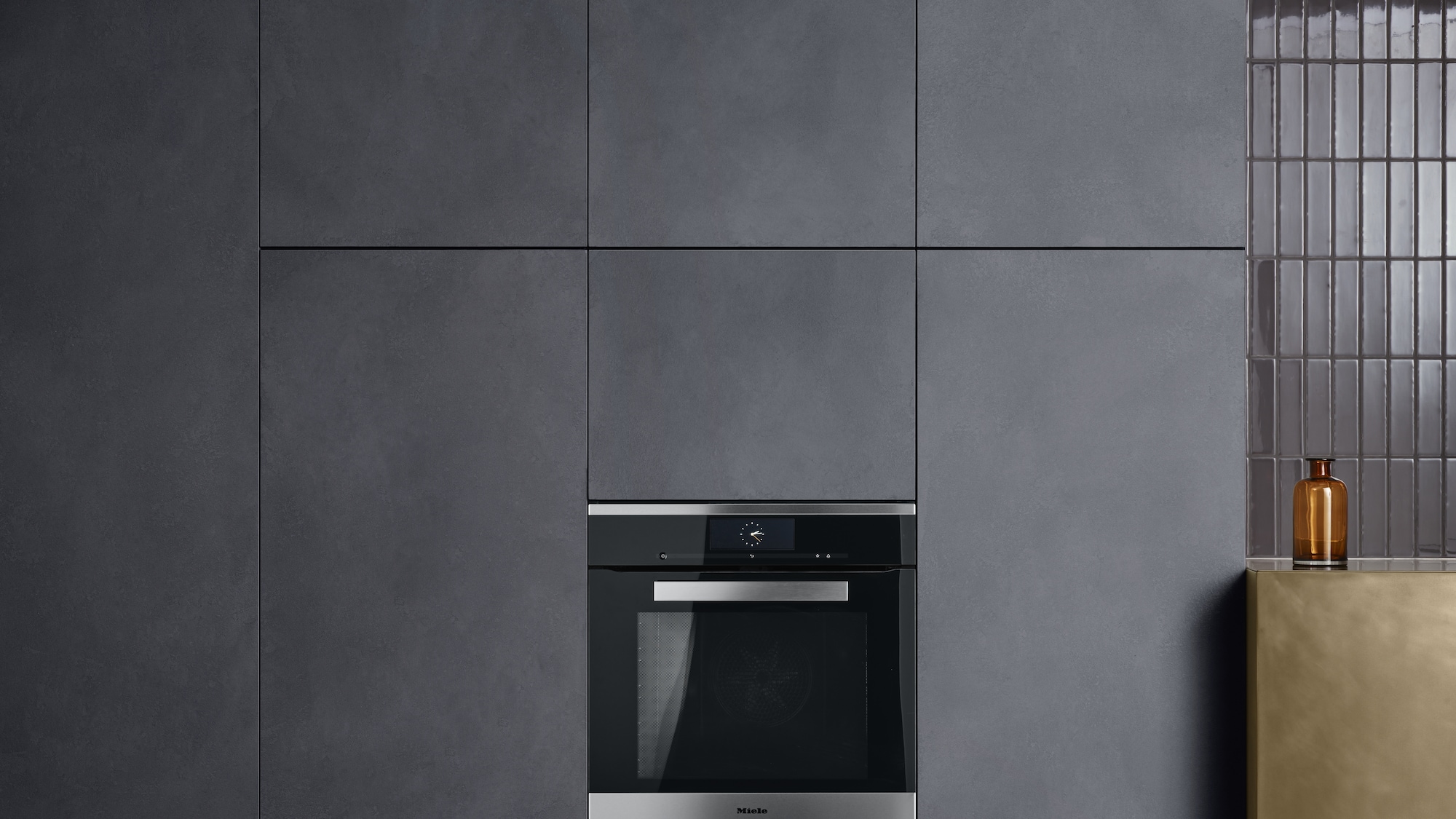 Oven with Moisture plus
The Miele oven perfectly complements the functions of the steam oven – you can choose from traditional baking functions to Moisture plus.
Miele steam ovens with microwave
Fully-fledged steam oven for the gentle preparation of food, fully-fledged microwave for fast heating – one appliance with endless possibilities. Discover the first solution in its class to combine both functions in a single appliance.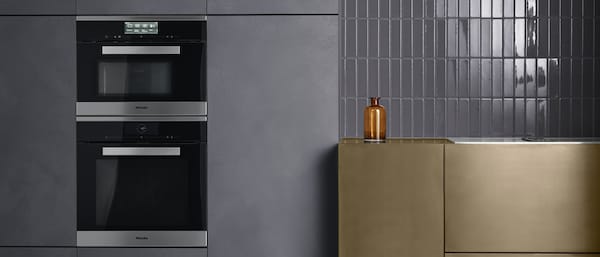 Gentle preparation
Vitamins and flavour – with the Miele steam oven, food retains its freshness, its appetising appearance and its tasty flavour.
Even cooking results
MultiSteam, the high-performance 3.3. kW steam generator, guarantees short heat-up times and high steam intensity. What's more, the steam is distributed quickly and effectively around the entire oven compartment – including between the cooking containers.
Plenty of space
The 40-litre oven compartment with three shelf levels for extra large cooking containers means that you can prepare a complete meal for the entire family in one go.
Success guaranteed
Manually entering the temperature and duration is a thing of the past. Thanks to intelligent automatic programmes, different types of food can be cooked to perfection. With automatic menu cooking, you can combine up to three automatic programmes for different dishes. In the process, the temperature, duration and sequence in which dishes are added are controlled automatically.
Unexpected possibilities
Heat up a glass of milk, make jam, melt chocolate, cook vegetables, defrost fish and so much more – the integrated microwave has an impressive range of functions.
Ready to go immediately
The Quick microwave function provides fast access to the highest power setting. The appliance operates for 30, 60 or 120 seconds at the touch of a button. This function is ideal for quickly reheating food or for rapidly preparing baby bottles.
Cinema-style snacking
The Popcorn button on the Miele microwave oven is on the control panel – so you can make a packet of microwave popcorn quickly and easily for a cosy night in front of the TV.
Miele oven with Moisture plus
Up to 15 heating modes, Moisture plus, automatic programmes for over 100 dishes and much more. A Miele oven from this range brings you everything you could ever want.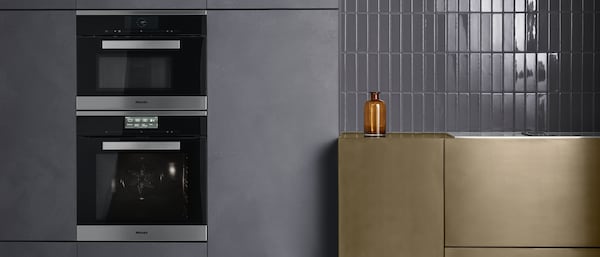 Space for your creativity
With a volume of 76 litres and five shelf levels, this oven offers ample space for baking and roasting. Perfect for when friends come for dinner.
Convenient to use
FlexiClip runners allow baking trays, roasting racks and Gourmet oven dishes to be pulled clear of the oven, and are held safely and securely in any position, so that you can turn or baste food comfortably in the hot oven compartment.
Success at the touch of a button
With automatic programmes, there is no need to select an operating mode, temperature or cooking duration for more than 100 international dishes. This ensures that cakes, bread, meat and other types of food are always baked and cooked to perfection.
Precise results
A wireless food probe is ideal for cooking meat such as roast beef. By entering a core temperature, you can determine how well done you want your roast to be. The countdown indicator informs you when your food is ready to serve. As this practical helper can be stored in the oven door, it is always within reach.
Sparkling finish
When you choose a Miele oven with the PerfectClean option, the oven compartment, baking trays and wire racks will come with a patented surface finish. Thanks to its unique non-stick properties, even stubborn residues can be removed with minimal effort. As an alternative to this, we also offer an appliance with pyrolytic cleaning. This automatic self-cleaning process uses high temperatures to turn all food residue to ash which can be easily removed from the oven surfaces without a trace.
Whether you're making a saddle of lamb with a herb crust or tagliatelle with shrimps in saffron sauce, the endless options for preparing food in the innovative 2-in-1 appliances will open up a whole new world of opportunities.