Miele. For everything you really love.
Pure coffee enjoyment. With Miele countertop coffee machines.
From selecting the perfect bean type to convenient machine maintenance: 20 years of coffee know-how ensure enjoyment beyond compare.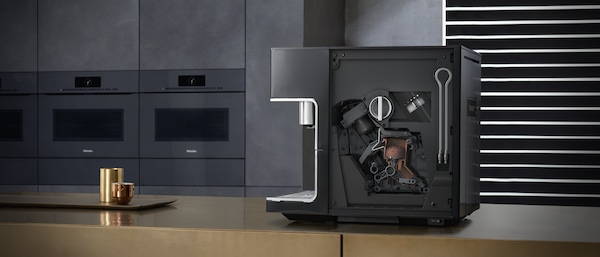 Perfect aroma is not achieved by chance.
The technology inside the Miele countertop coffee machines is precisely coordinated to ensure consistent coffee quality. The stainless steel conical grinder grinds each and every bean evenly and carefully in order to preserve the aroma. The dynamic brew unit of the AromaticSystem mixes coffee and water perfectly by expanding during the brewing process. Working in perfect harmony for an intensive aroma and fewer bitter substances.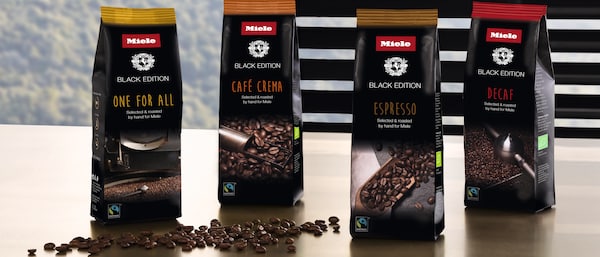 Miele Black Edition coffee
It's the bean that counts.
Pure coffee enjoyment starts with the most important ingredient – the coffee bean.
Miele offers four Miele Black Edition coffee blends with the Fairtrade certificate and Bio (organic) certificate. These coffee blends are perfect for preparing your favourite specialty coffees with Miele coffee machines. Traditional and particularly gentle roasting by hand:

– ONE FOR ALL
– CAFÉ CREMA
– ESPRESSO
– DECAF (caffeine-free)
Purchase
Options to suit all tastes at the touch of a button.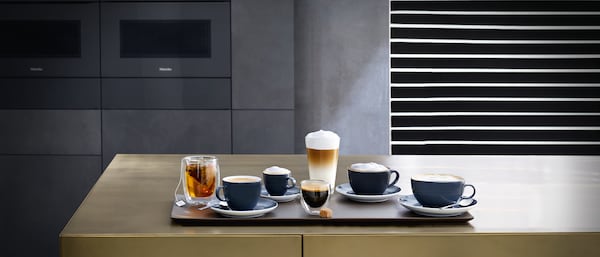 Coffee & tea
20 different types of hot beverages prepared with one single appliance
Would you like a ristretto, latte macchiato, cappuccino or maybe a tea? The CM7 not only prepares Italian specialty coffees, but also various types of tea.
CupSensor
Adapts to any cup size.
From an espresso cup to a latte macchiato glass, the CupSensor responds to every cup height and positions the central spout accordingly. This avoids annoying splashes and ensures that every specialty coffee is ready to serve straight away at the perfect temperature and with the perfect crema.
OneTouch for Two
One button press for double the pleasure.
OneTouch for Two allows you to prepare two delicious specialty coffees at the same time: the quickest and easiest way to enjoy espressos, cappuccinos, latte macchiatos, etc., for two.
Options to suit every taste.
The self-explanatory touch controls, such as the CM touch display on the CM7 models, are intuitive and easy to use with their clear-text display. Parameters such as grinder setting, temperature and water quantity can even be adjusted during preparation in Expert mode. Or you can add your own favourite coffee to the many user profiles.
Day after day, every cup will become your favourite coffee.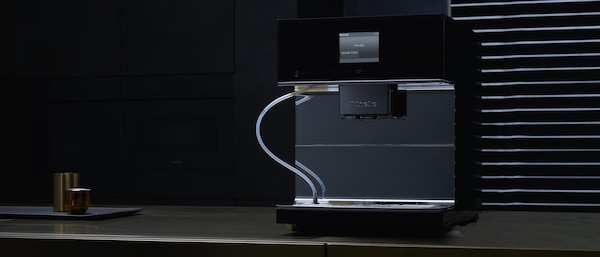 Cleans itself in its sleep.
The Miele CM 7550 and CM 7750 countertop coffee machines descale fully automatically thanks to the patented* AutoDescale function. The descaling process takes place once a day or – as we recommend – during the night at the desired time by means of a cartridge on the rear of the appliance, so persistent limescale never has a chance to build up.
* EP2705783B1, US201400060338A1 Additional manual descaling may be necessary, depending on user behaviour.
For individualists. For specialists. For perfectionists.
The CM 7750 flagship model with three coffee bean containers, a system that grinds beans freshly each time and WiFiConn@ct.
CoffeeSelect*
Perfect enjoyment: with 3 bean containers, your favourite specialty coffee is always prepared with the right coffee bean.
* Patent: EP2957199, until 16.06.2035, BE, CH, DE, GB, NL
AromaticSystemFresh
Particularly quiet and aroma-preserving: the innovative grinder in the CM 7750 grinds beans freshly for every cup of coffee.
WiFiConn@ct
Convenient and time-saving: use your WiFi to remotely operate your machine or order coffee bean supplies online. This feature is available on CM7 countertop coffee machines.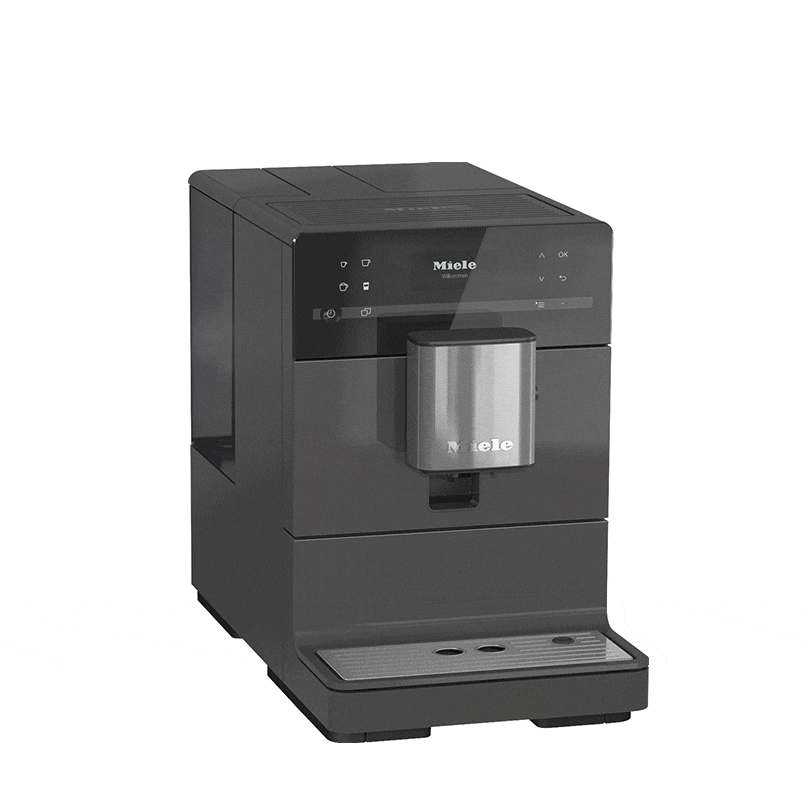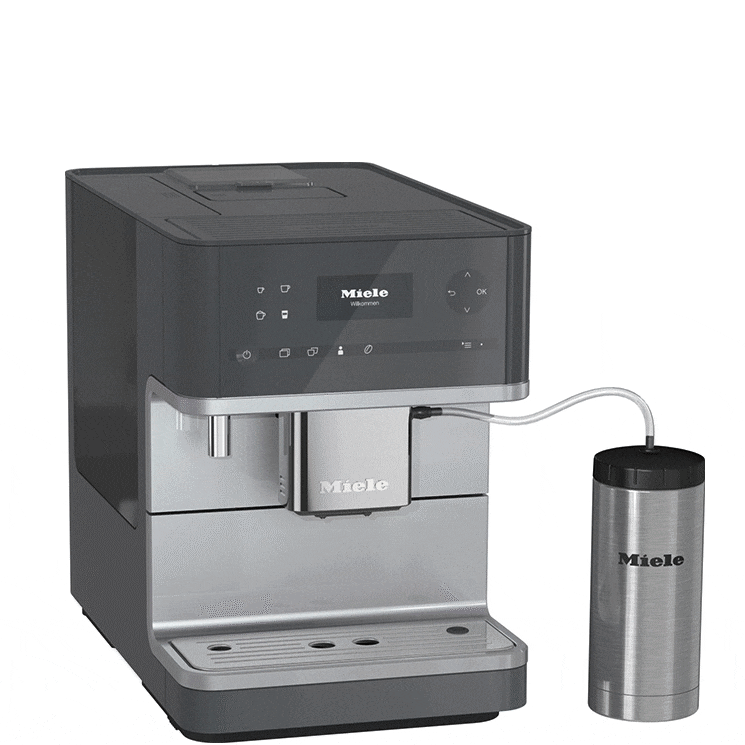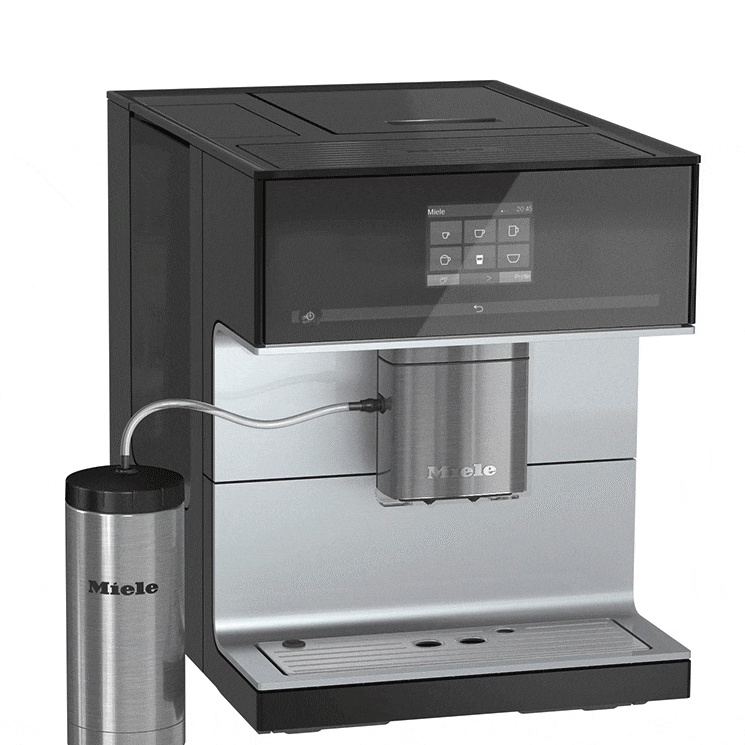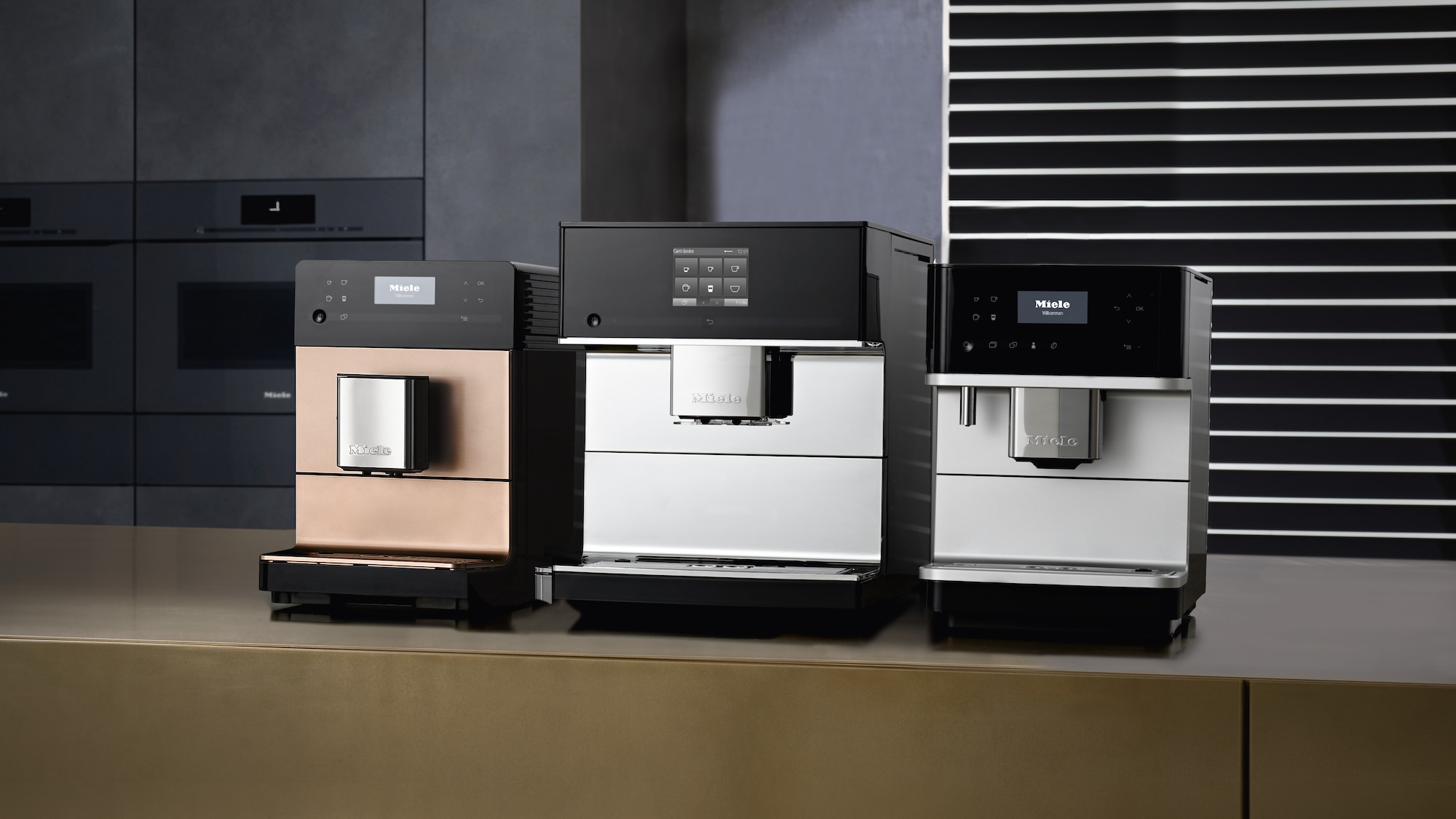 Miele CM5, CM6 or CM7?
Find your ideal Miele countertop coffee machine and enjoy a coffee that's just right for you:
CM7 with a full set of features for true enjoyment and maximum convenience – from coffee & tea, patented* CupSensor and patented* AutoDescale function to patented* and unique CoffeeSelect with automatic bean selection (features depend on model)
CM6 with a modern design for all classic types of coffee and with the option to create personal favourites thanks to the user profile feature
CM5 with a new compact design in five different colours for you to choose from – from Graphite grey to Rose gold PearlFinish
* CoffeeSelect: Patent: EP2957199, until 16.06.2035, BE, CH, DE, GB, NL
CupSensor: Patent: EP2454976B1
AutoDescale: Patent: EP2705783B1, US201400060338A1