The Kitchen Masterclass Series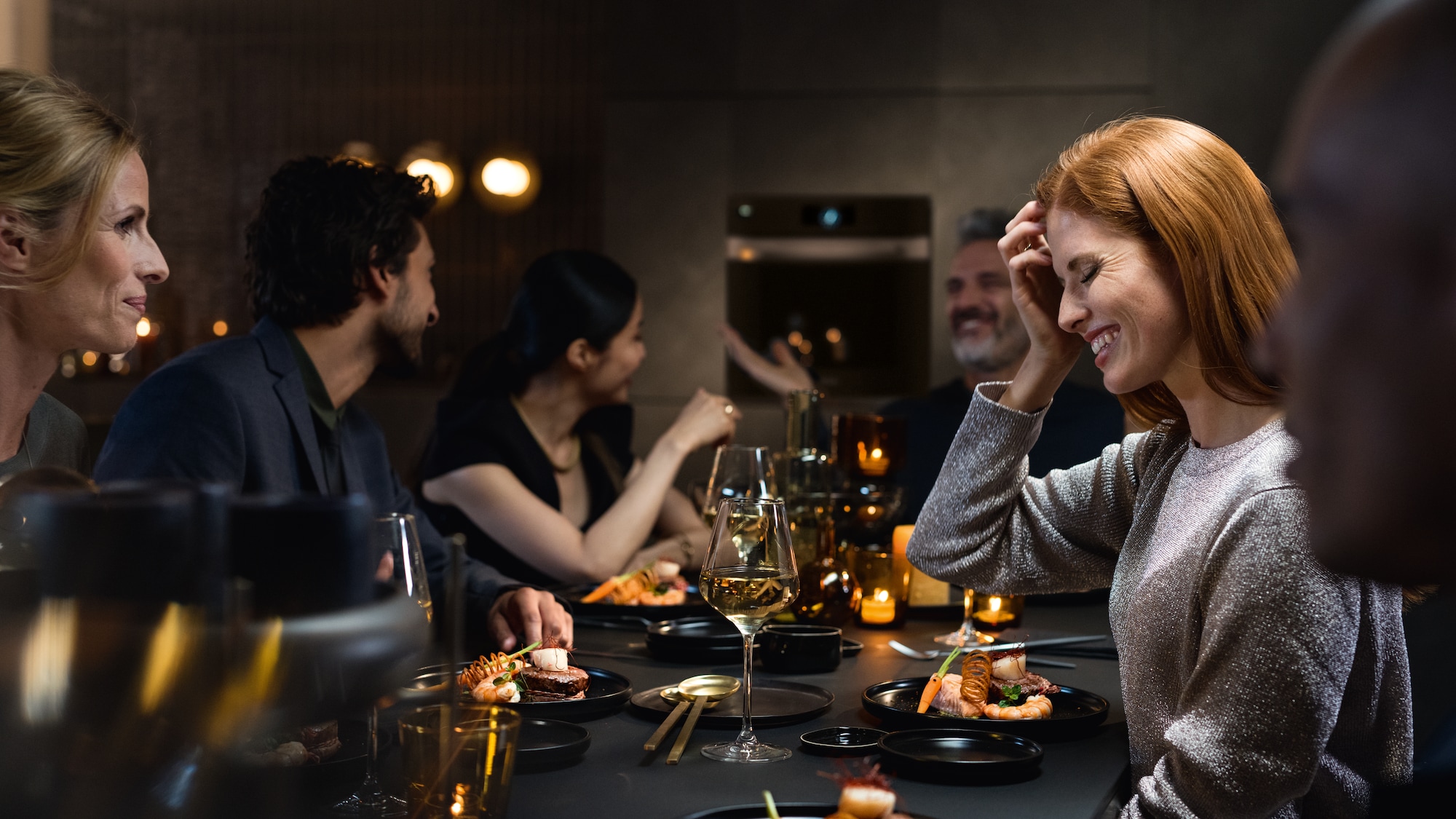 The Kitchen Masterclass Series
We've made choosing the right appliances for your new kitchen simple
There are so many options to choose from when designing a new kitchen, so we've listed some of the top key features to look out for across ovens, hobs, hoods and much more.
And if you're inspired, you can book on to a live event at one of our 3 experience centres to see the products in person, and try the results for yourself.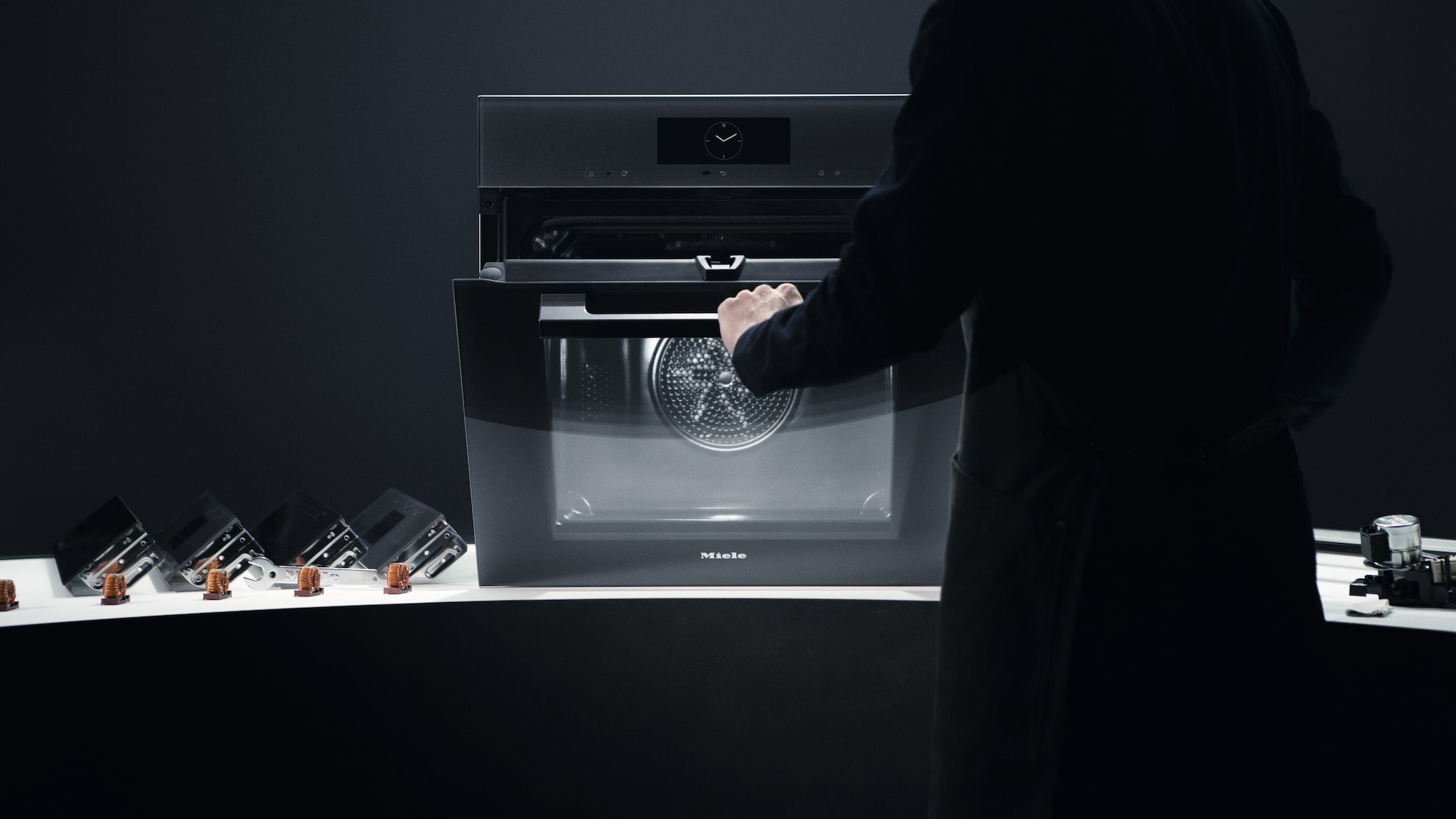 Ovens. The beating heart of your home.
There's more to ovens than you might expect - and as center stage of your kitchen, starting with the oven helps to shape the rest of your appliance choice.
At Miele, all our ovens offer an unusually large cooking capacity at 76 litres with 5 well-spaced shelf positions, giving you a true middle shelf position, which is called for in so many recipes.
For easy cleaning, all our ovens come with either catalytic or pyrolytic self-cleaning technology to keep them looking like new.
Our unique drop-down door is designed to hold up to 15 kilos so you can easily rest your roasting trays or casserole dishes on the door when checking them halfway through without any issues.
Similarly, our telescopic FlexiClip runners can also hold 15 kilos, and can be retro-fitted to any Miele oven, on any shelf level - ideal for sliding trays in and out.
But most importantly, Miele ovens are engineered to deliver unparalleled accuracy for always perfect results, reaching 160 degrees in under 6 minutes and accurate to within 1 degree.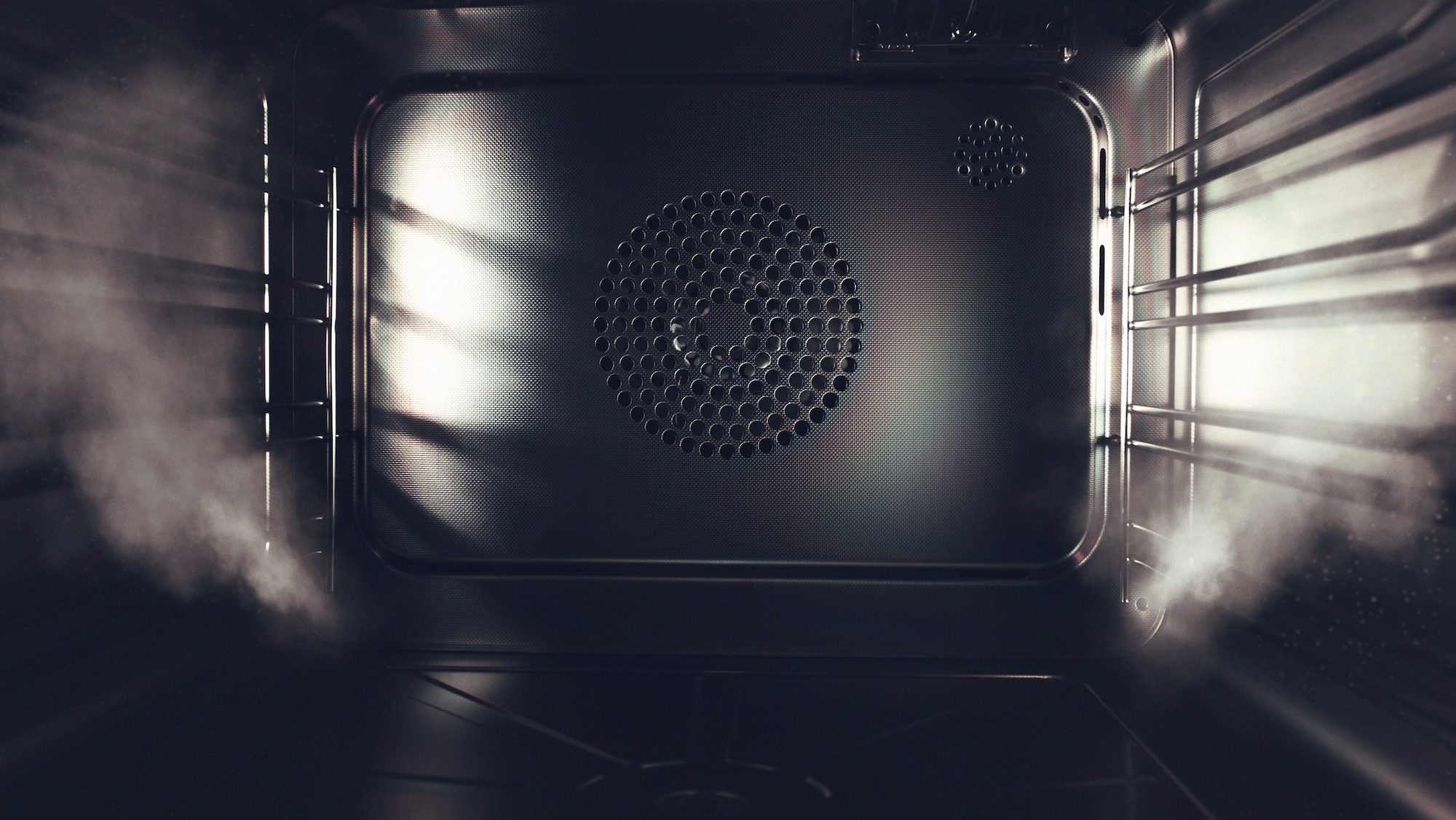 Steam. The healthy way to elevate your cooking.
Miele is a pioneer in steam technology, having long understood the benefits it brings. It can be used to create highly nutritious and colourful dishes and is incredibly easy to use.
For us steam cooking is all about precision, and Miele steam ovens offer accuracy to within 1 degree of the temperature you choose thanks to a combination of our Dual Steam injection technology and our precise temperature calibration.
This allows you to cook delicate foods perfectly and use precise low temperature styles of cooking such as sous vide.
Our range includes pure steam ovens, two-in-one steam ovens with microwave and our amazing multifunctional steam combination ovens, which can be used as your main conventional oven, just as a steam oven, just for grilling or used in combination mode, utilising both dry heat and steam together for the very best results.
For those who are new to cooking with steam, Miele appliances can take the guesswork out of cooking thanks to Automatic Programmes, which allows the ovens to make decisions on how to cook your food based on the results you want. You can also make use of the helpful recipe section on the Miele app.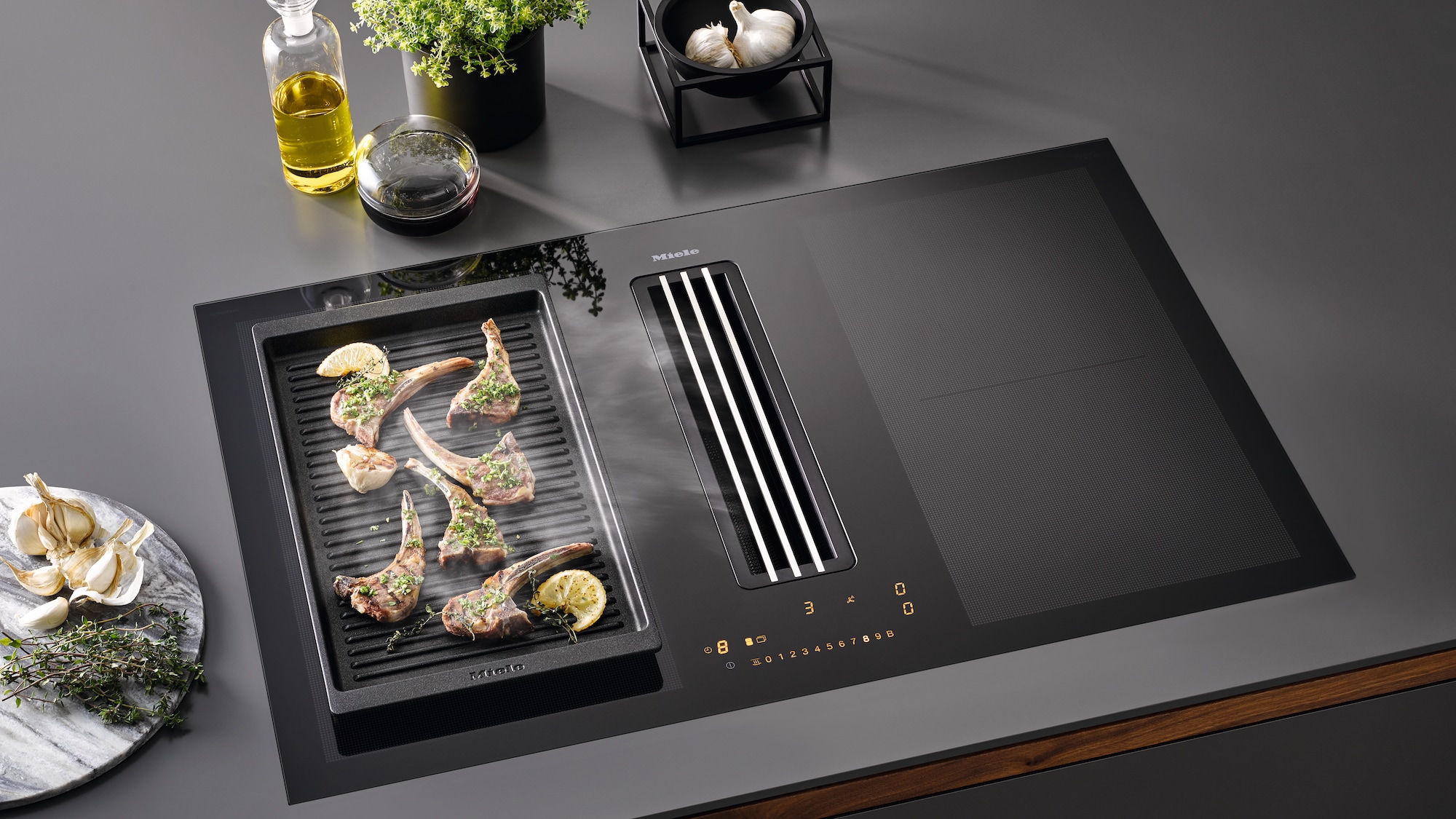 Hobs & Hoods: how to create the perfect cooking station.
Good extraction is an art form, and can transform your cooking experience. This is why we make ours by hand, to work seamlessly with our precision engineered hobs.
Miele hobs offer great features such as the Stop & Go function that allows you to pause your cooking without your food going cold and the Keep Warm function that allows you to simmer food and hold it at serving temperature for long periods.
Miele hobs with PowerFlex zones allow you to use larger pots and pans, or induction compatible accessories like Miele's griddle plate or Hub Dish.
And of course, to maintain a pleasant cooking environment you need really good extraction. We have a wide range of designs to suit every kitchen style, including great options for discrete extractions, such as ceiling hoods, and our popular 2 in 1 induction hob with downdraft extraction.
If you're planning on using your cooker hood in recirculation mode, Miele's 10 ply grease filters will trap grease from re-entering your kitchen and can be washed in the dishwasher as needed.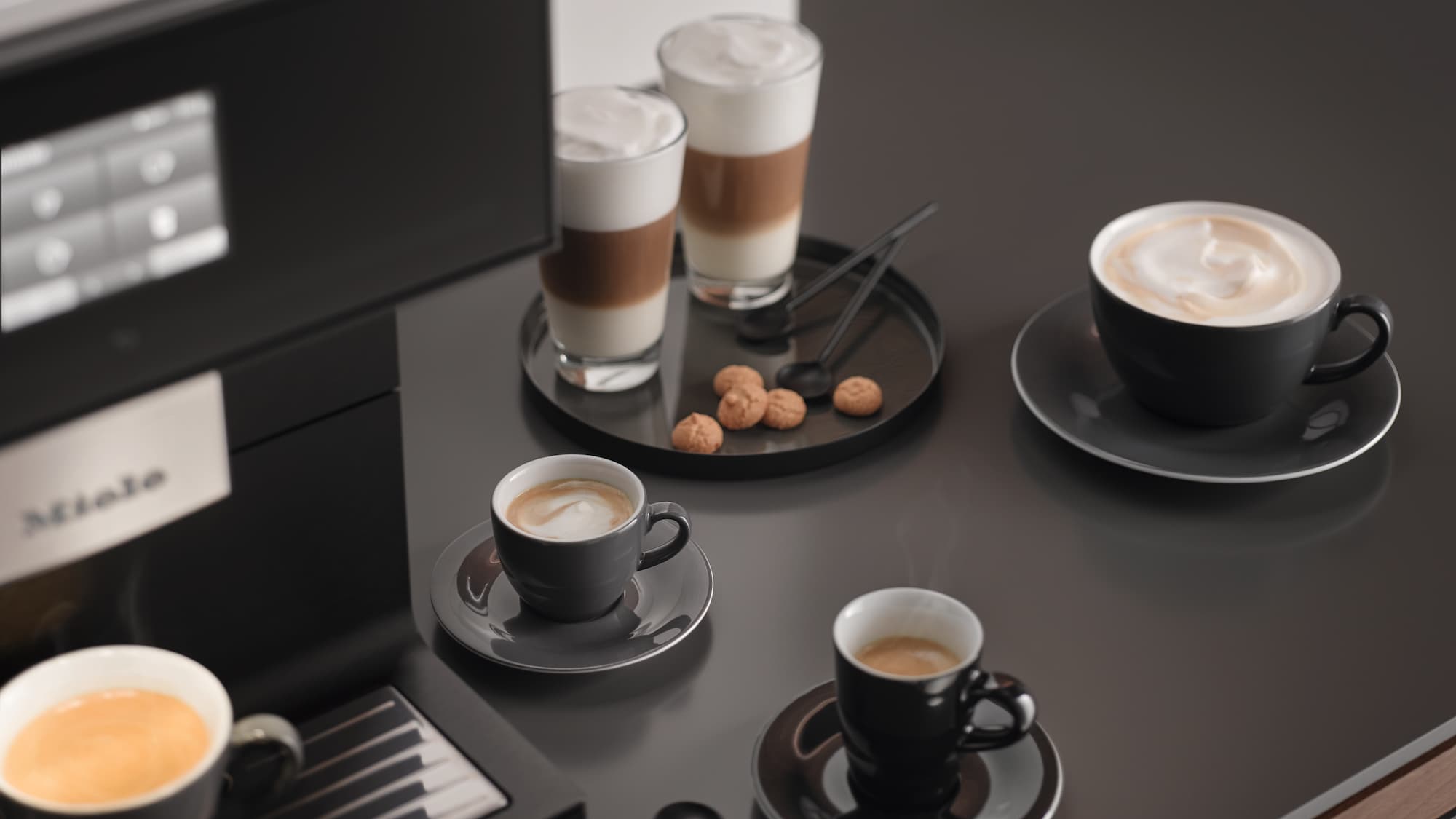 Coffee & Drawers: The perfect partners.
Our range of built-in coffee machines offer the best bean to cup experience for coffee connoisseurs, grinding new beans for each individual cup for the freshest flavour, and allowing you to individually alter the brewing parameters and portion sizes to create your perfect coffee.
Our top of the range machines allow you to have up to 3 different types of bean in the coffee machine so you can choose a different type for each cup and for tea lovers, the machines can dispense varying temperatures of water appropriate for different types of specialty teas.
The One Touch for Two feature allows you to make 2 of the same type of drink simultaneously.
Warming drawers are of course the perfect way to preheat you cup for the best coffee, but at Miele they also do much more.
Miele warming drawers are fan assisted so great at cooking different dishes, such as vegetable crisps, meringues or slow cooking.
Drawers can be positioned underneath your main oven in a tower design, next to your main oven with a compact appliance on top to create a cube design or placed on their own in a different zone.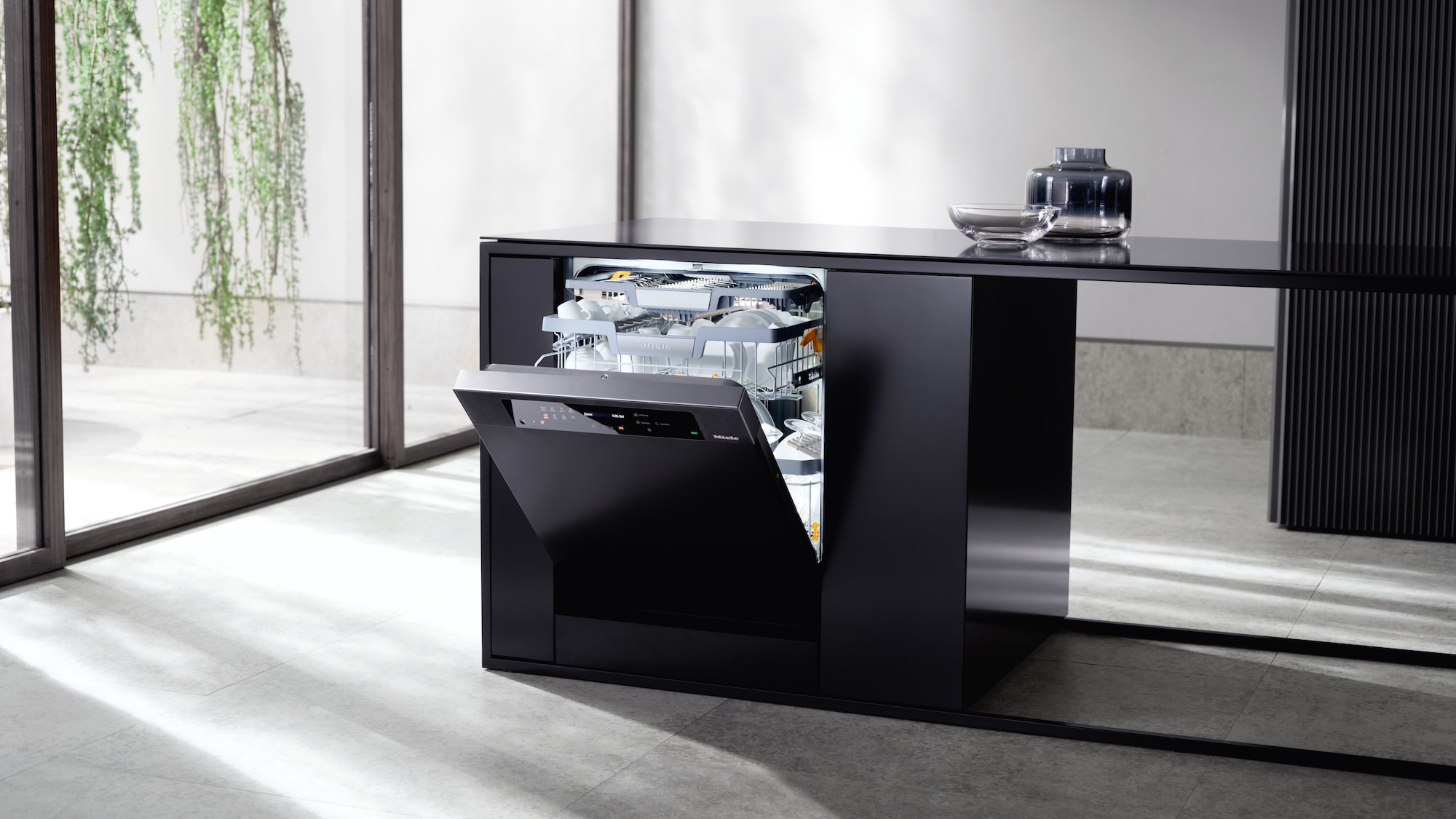 Unseen Heroes: Cooling & Dishwashing
No matter how great a chef you are, you need fresh ingredients to really bring out the full flavours.
Miele refrigeration is great for this, as all our fridges are designed to keep a really stable accurate temperature. Firstly, DynamicCooling circulates cool air around the cavity ensuring no hot spots, and secondly DuplexCool separates the fridge and the freezer air stopping dry icy air enter the fridge compartment. And lastly, our thermostat is accurate to within 1 degree, so your fridge is always at the temperature you set.
When it's time to clear away, having the right dishwasher will make life so much easier.
The vast range of programmes means you'll always have peace of mind that the dishes will come out spotless, from specialist programmes such as glass care, to our incredibly fast and hygienic QuickPowerWash programme which can wash and dry a full load in less than an hour.
Miele dishwashers are extremely quiet so they wont interrupt the rest of your evening.
Find a Miele Partner near you